No-oven Eggless Bournvita Cake Recipe
Try this simple and eggless bournvita cake recipe, made especially for kids from marine biscuits and bournvita. You can also use bournvita biscuits instead of bournvita to make this bournvita cake.
No-oven Eggless Bournvita Cake Recipe
Bournvita health drink supplement is suitable for kids ages 2 to 5 years. Bournvita contains vitamins, iron, and folic acid, which are a requirement for healthy blood, extra energy, for a relaxed and focused mind, and overall health of a growing child. It is also a good source of minerals like calcium, magnesium, zinc, which help release energy from food for efficient working of body cells and produce stronger teeth and bones. This bournvita cake is an eggless cake recipe that doesn't require an oven. It gets ready in a short time so if your kid is throwing tantrums in drinking bournvita milk, you can try this cake recipe for a change.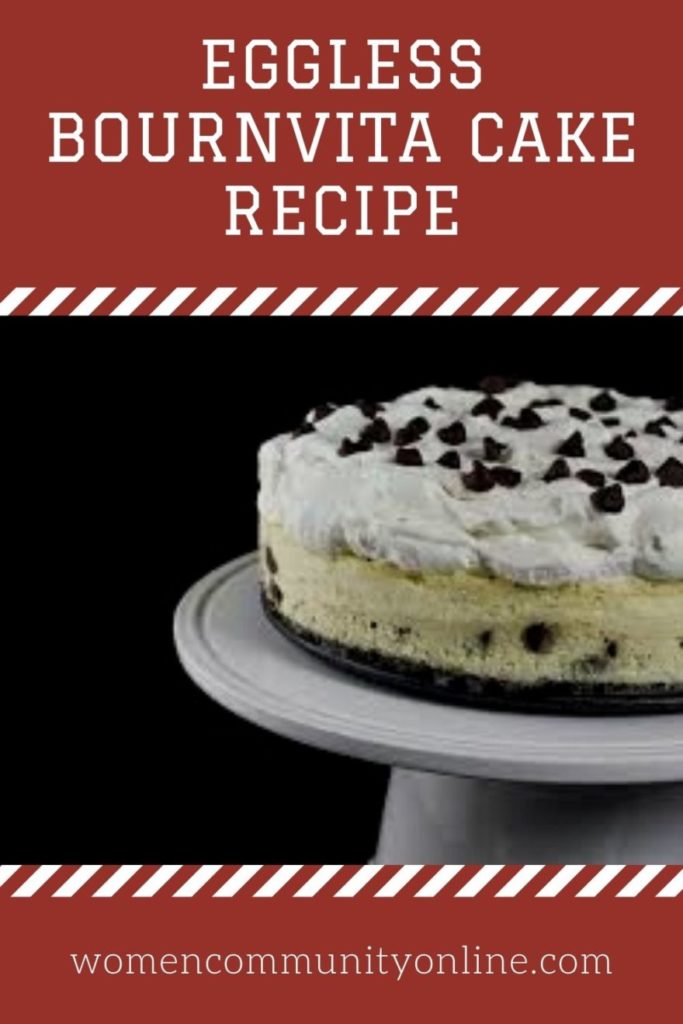 Ingredients
Bournvita – 2 or 3 tablespoon, or 1 packet bournvita biscuit
Marie biscuit – 1 packet
Molten Butter -1/2 cup
Whipped Cream – 2 cups
Choco chips – 1 cup
Chopped cashew almonds – 1/2 cup
Spring open cake tin – 1
Preparation Time – 5 minutes
Cooking Time – 20 minutes
Servings – 4 people
Instructions
First of all, crumble Marie biscuits in a bowl. Take molten ( melted ) butter and grease the base of the spring open cake tin.
Take another bowl and add 1 cup of whipped cream to it. You can also take normal fresh cream, and whisk it.
Add bournvita powder to it. If you have used bournvita biscuits, then powder them too.
Add chopped cashew almonds to the batter, and again whisk it.
Bournvita whipped cream mixture is ready. Keep this bowl aside for some time.
Now, take cake tin base and place a layer of crumbled Marie biscuits on a greased cake tin base.
Add bournvita whipped cream mixture over Marie biscuit base.
Refrigerate the mixture and allow it to sit for 15-20 minutes in the refrigerator.
Once done, take it out of the refrigerator and add again layer the bournvita whipped cream mixture or normal whipped cream on the top.
Sprinkle choco chips on top and de-mold it.
No-oven eggless bournvita cake is ready, serve immediately.
You May Also Like