Women Community Online Privacy Policy States that,
The owner of Women Community Online blog does not share any personal information like Email, Name, and Website (taken while subscribing) with other third-parties nor does womencommunityonline.com save about your visit to this blog by using cookies. These cookies can be turned off at any time by visiting your Web browser's settings and modifying them. We will not be in charge of the republished content from this website on other blogs or websites without our consent.
Cookie Policy:
womencommunityonline.com uses cookies to store information about the visitor's choices.
As a third-party merchant, Google, other third-party advertisers, and Plugins utilize cookies to serve better promotions and ads on websites.
We use Ezoic to provide personalization and analytic services on our blog, as such Ezoic privacy policy is in effect and can be reviewed here.
The utilization of the DART cookies enables them to serve advertisements to the users on their visit to womencommunityonline.com and different other websites.
These third-party advertisements utilize the technologies to show up on womencommunityonline.com send directly to your browsers receives your IP address automatically when this occurs.
The third-party ad networks may also use various technologies like web beacons, cookies, JavaScript. Beacons measure the efficacy of their advertisements and/or to personalize the advertising content that you see.
womencommunityonline.com has no control and access to these cookies that are utilized by the third-party advertisers. womencommunityonline's privacy policy does not apply to, and we cannot control the activities of, such other advertisers or websites.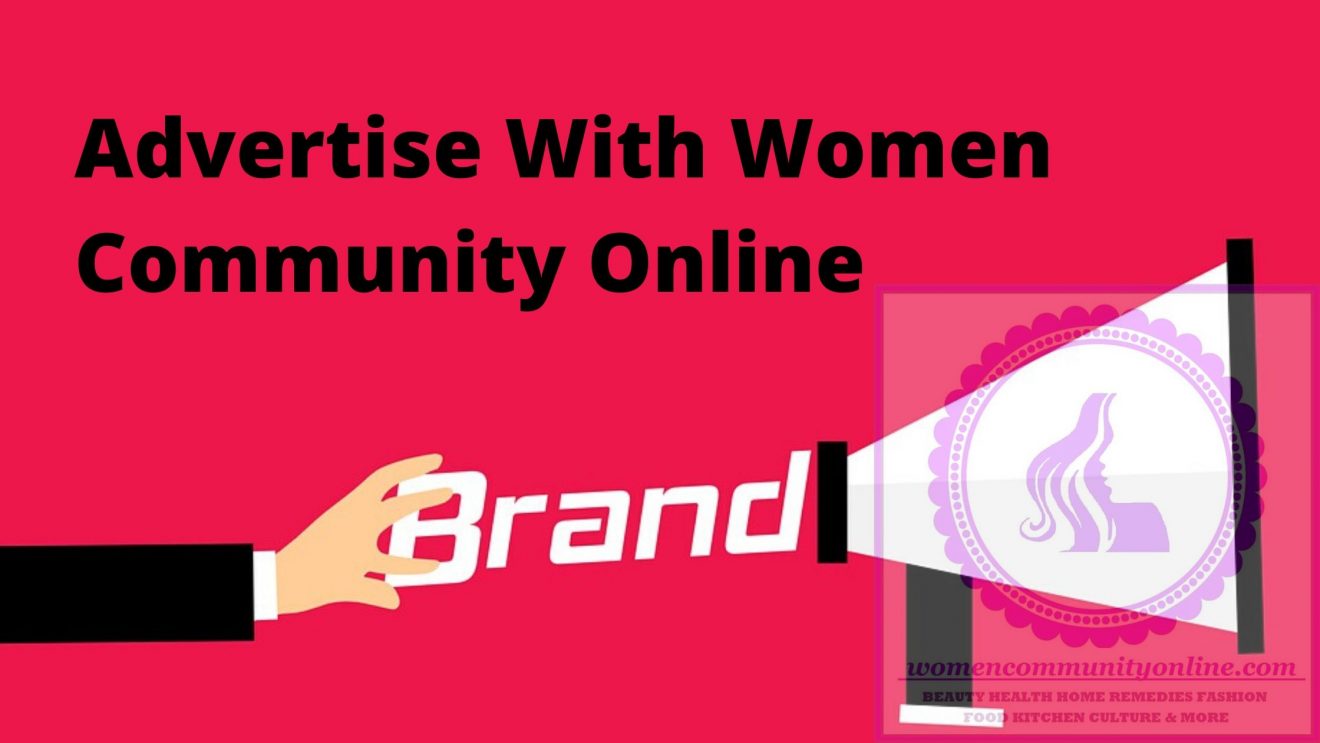 Affiliate Disclosure Policy:
Women Community Online blog posts may contain affiliate links from Amazon.in & and other Affiliate networks. This means, when you buy something through any of those links on our website, you won't pay a single penny more but we will get a small commission from it which can help us grow. If you have any questions about this, feel free to contact us.
Comments Policy:
The website owner holds the right to delete or edit any comments submitted to this blog without any notice because of the following reasons:
Comments considered being spam or flawed spam.
Comment including bad language.
Comments that are disrespectful or offensive.
Comments that attack a person individually.
If you leave a comment on our site you may opt-in to save your name, email address, and website in cookies, so that you don't need to re-enter your details while leaving another comment. These cookies will remain for 1 year.
This cookie has no personal details or data and is discarded when you close your browser.
Content Policy:
All the contents published on womencommunityonline.com have been uniquely written by respected authors. Based on information found on the web from different sources like material, news, recordings, the articles published here are composed after intensive research. In some cases, the information mentioned in the contents may vary as they may have been published a long time back.
The content presented here could vary from site to site and cannot be 100% accurate or correct.
We reserve the right to change the content, delete the content, delete the pages and information on this website anytime.
Image Policy:
Images used on womencommunityonline.com are merely for the information and reference purpose only.
The image which is womencommunityonline's work is subjected to copyrights and can be used provided with proper source and credit to our website. Any Image taken from the web is given credit with proper source.
If you have ownership of the Images and do not want to let us use them; kindly email us at info@womencommunityonline.com to remove the same.
Subscription form Policy:
You may be contacted by womencommunityonline.com through email newsletters. If you do not wish to receive them you may opt-out by clicking on the unsubscribe link in the email.
This privacy policy statement is published on August 26, 2017.
For any queries feel free to contact the owner directly at info@womencommunityonline.com