Kurti – Popular Outfit Indian Women Prefer
Kurti is a very popular outfit Indian women prefer. Indian women will have their best variety of sarees, lehenga, and salwar kameez in their wardrobe. But, apart from them, their wardrobe will also contain ever trending Kurtis of all time.
Women fancy a variety of outfits. Their closet is limitless with a wide collection of color-coordinated clothes in it. In a swift lifestyle, every woman is busy running her household or professional work. Compared to India's traditional outfits like saree, wearing is much easy and hassle-free.
Kurti is versatile, trendy, comfortable, and first choice apparel for girls and women. It is a fusion of style and Indian tradition with a good length. Kurti can be worn with varieties of bottom wears like leggings, jeans, churidar or salwar. Besides, Kurti is one of the most stylish and sophisticated outfits for every occasion. You can wear any kind of accessories with kurti like jhumkas, designer handbags, shoulder bags, or high heels. These accessories would glam up your look. Kurtis can be used as a designer party wear, casual wear, regular wear, office wear, or for special occasions. Moreover, kurti is ideal to wear when you are traveling. They come with almost all sizes ranging from S to 3XL.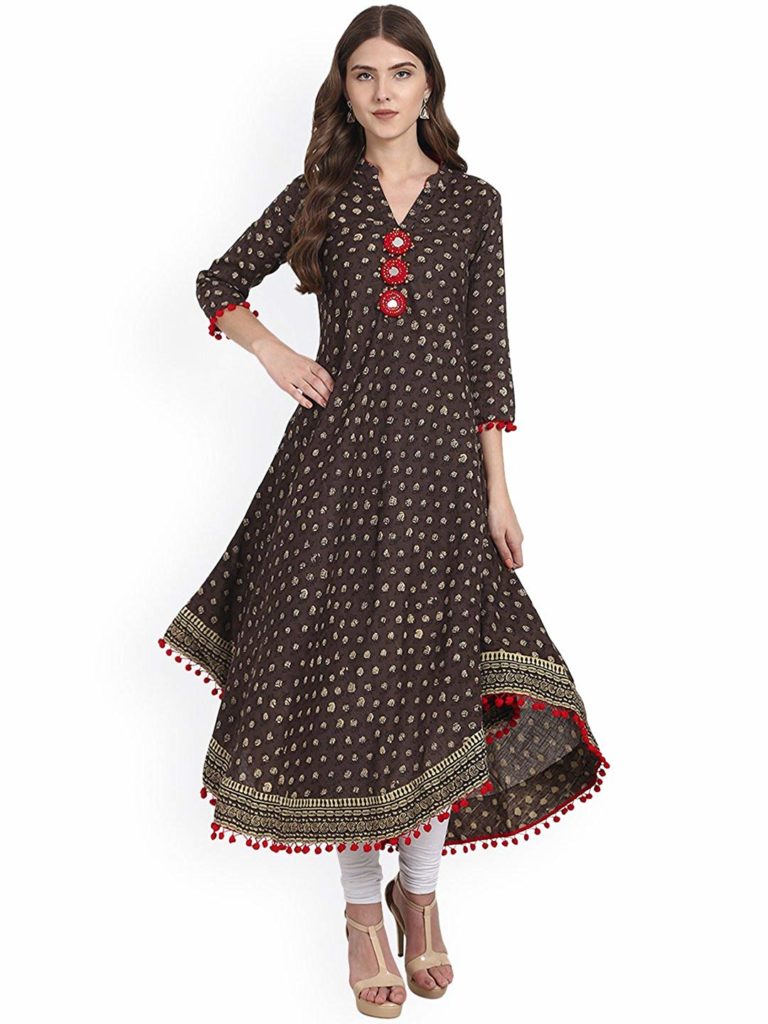 The History of Kurta and Kurti
The creation of Kurti and Kurta is ancient. In the 19th Century, the Kurta became famous among poets, scholars, and artists. Additionally, the hippie movement during the 19th century also gave kurta extensive fame. Kurta used to be traditional wear for men in India, Nepal, Bangladesh, Pakistan, and Sri Lanka. But afterward, it became a regular wear outfit for women and became recognized as Kurti. At first, Kurtis used to be basic without any fancy patterns. The fabrics used in the making of Kurti were Silk and Cotton. It was only worn by a leading class of people on special occasions.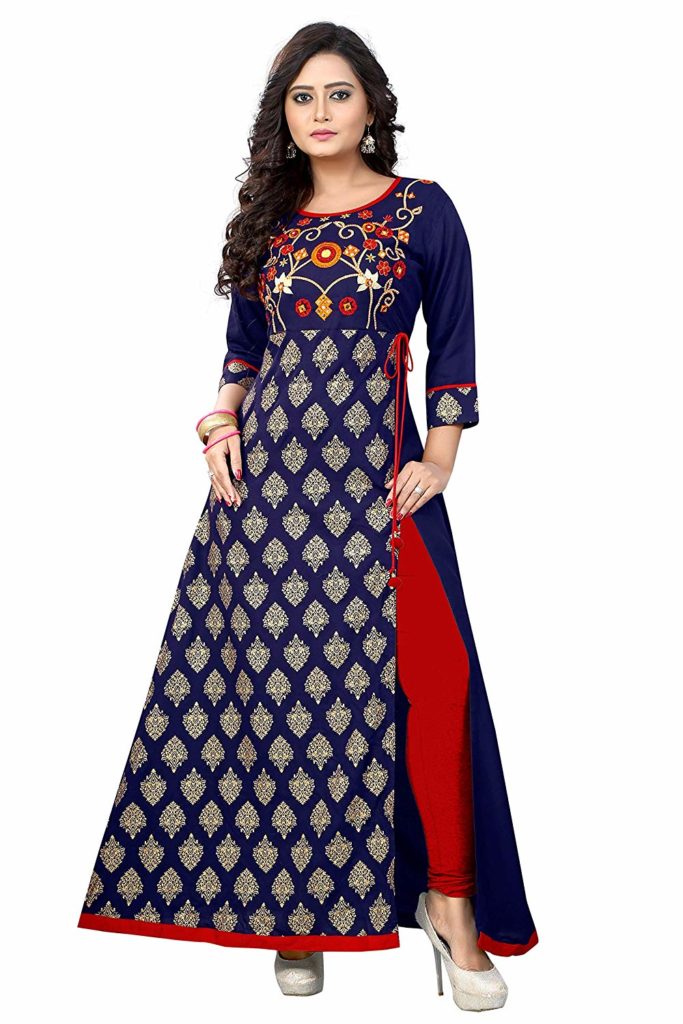 Know the reasons, why Kurti is the most popular outfit Indian women prefer.
Kurti is the preferred option of most of the women these days. Below are the top 5 reasons why Kurti is a favorite outfit that Indian women prefer over other outfits.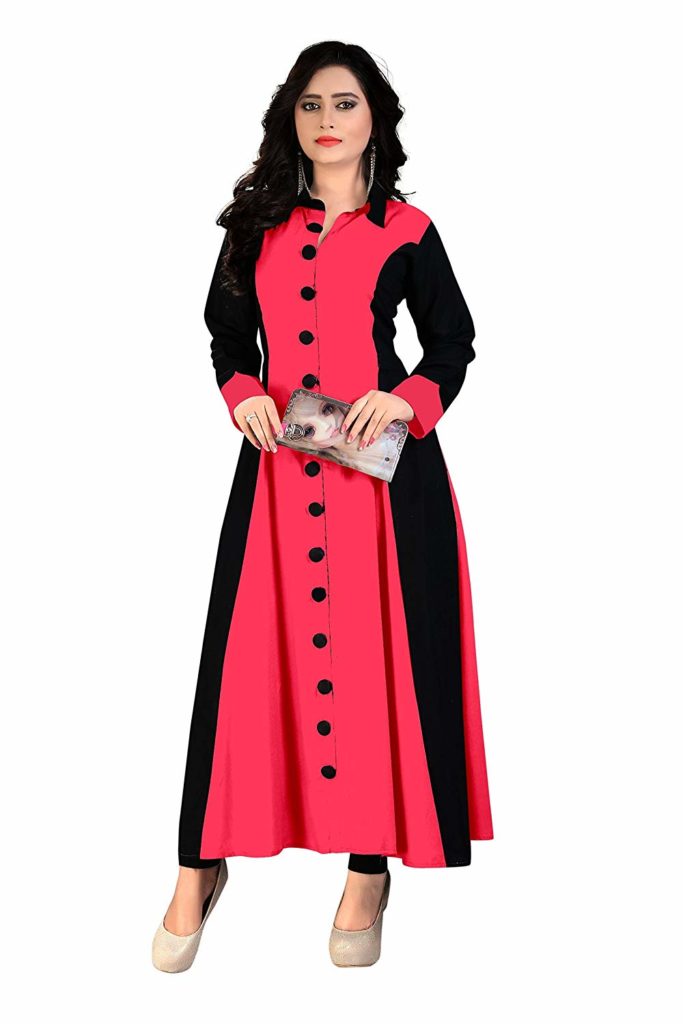 1. Affordable and Stylish with a huge variety
Everyone loves to get the highest benefit for the money they spend on goods they buy. Compared to expensive lehengas, sarees and salwar kameez, Kurti is much affordable which comes in all price ranges. At the same time, it gives you a very stylish look for every occasion.
Kurti is available in a huge variety. The most popular varieties of kurti are bandhani printed kurti, cotton kurti, embroidered kurti, Jaipuri kurti with a jacket, a Rajasthani printed kurti, hand-printed kurti, sequins, beads, and floral work kurtis, designer Anarkali kurtis, etc. Kurti is enduring and classic which you can wear in every season and occasion. Moreover, its wide collection will also help you pick your ideal wear for daily wear, party wear, office wear, or casual wear purposes.
Cotton kurtis are everyone's comfort and favorite wear during the severe summer heat. Likewise, long sleeves woolen kurti or kurti with a jacket is the most preferred outfit Indian women prefer during winters. A Silk kurti or a heavy embroidered Anarkali kurti is an ideal pick for a wedding, festival, or party. Besides, cotton Khadi kurtis in varied colors and patterns is the first choice for a daily wear purpose for a college girl, working women, and housewives.
2. Hassle-free pairing and goes well with all accessories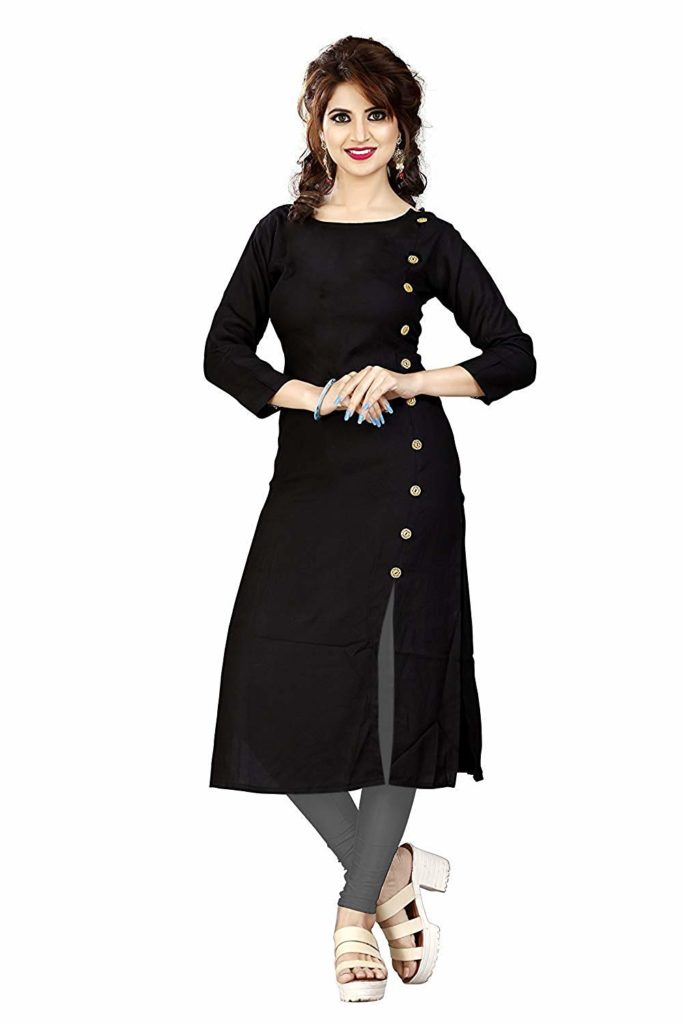 Kurti can be paired with several bottom wear of your choice depending on occasion, purpose, and body shape. Mostly girls and women wear a Kurti with leggings, jeggings, jeans, Patiala, a salwar or a churidar. Kurti can also be worn with jewelry or without jewelry. When you dress in a traditionally styled kurti for a festival or occasion, like sarees and lehenga you don't need to buy heavy jewelry to complement your kurti. You can simply go for simple jewelry or just wear jhumkas in your ear. Similarly, to look elegant and wonderful you can also pair up your kurti with matching accessories like handbags, shoulder bags, scarves and wraps, high heels, watches, rings, bracelets, and jhumkas. Undoubtedly kurti will give you the best traditional and stylish look without spending huge money.
3. Easy and quick to wear
Wearing Kurti also has its many benefits. It is appraised as a blessing as it saves a lot of time in today's hustling lifestyle. Unlike sarees, you don't have to adjust your pallu or plates in Kurtis, which makes kurti a lot easier to wear and manage.
4. One-piece closet for all ages
Kurti is well-liked by women of all ages and it's not just for Indian women, it is extensively in vogue worldwide. Whether it is a schoolgirl or a college girl or a housewife, Kurti looks great on every woman. Moreover, it also offers great comfort and adds an offhand stylish look.
5. Available globally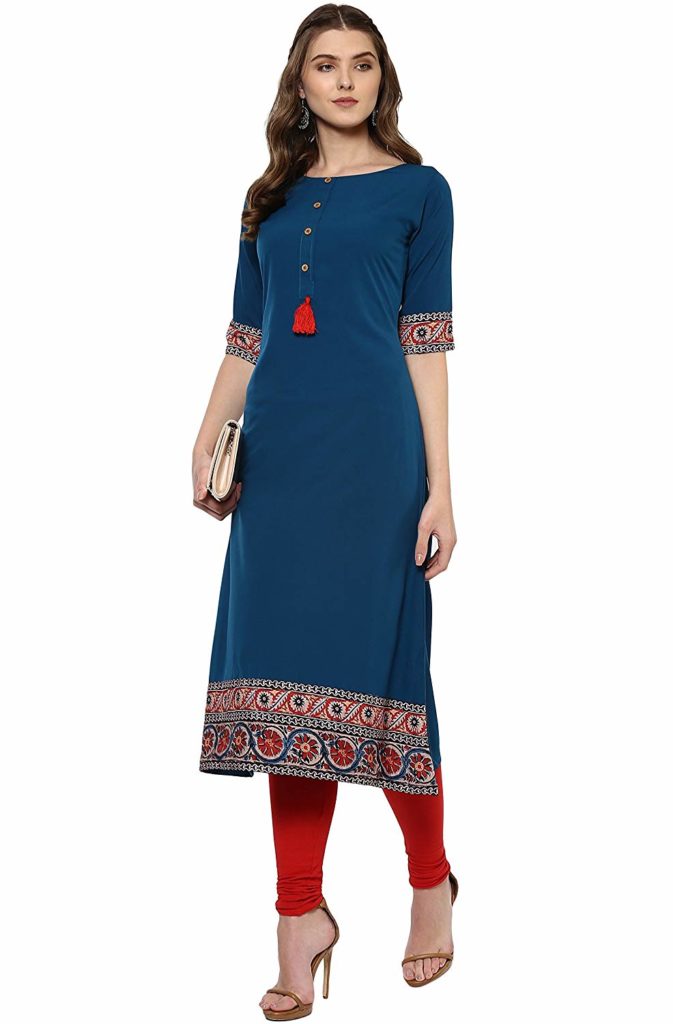 Kurti has become popular apparel for all generations not just in India but all over the world. Kurti is readily available in various patterns, prints, lengths, and designs, in Indian markets as well as global online stores. The fusion of tradition along with comfort, style, and versatility, has made kurti a global fashion and everyone's first choice.
So, now you know all the good reasons to invest in the kurtis. Buying a kurti will never be a loss for you. I hope you enjoyed this article. Don't forget to tell us about your favorite patterns and collection of kurtis in the comment box.
SHOP KURTIS NOW, BUY IT HERE
You May Also Like