How To Contour Your Face In 5 Easy Steps
Know how to contour your face correctly with these easy face contouring steps, to enhance and redefine your facial features, to make it look slimmer and more defined.
Face Contouring And Highlighting
Face Contouring is a makeup technique in which you use a matte powder, cream, or stick product that is a few shades darker than your skin tone, to redefine areas of your face like the forehead, your nose, and cheekbones. Recently, Face Contouring and highlighting has gained immense popularity in the latest beauty trends. Contouring will help you make your facial parts look exceptionally good. It will make your face look slimmer and perfectly outlined. Highlighting brightens your face adding height and shine to it. Your face will glow under the sun and appear radiant from within.
However, face contouring and highlighting can be confusing for beginners. It can be complex to decide how and where to correctly contour and highlight. But, contouring and highlighting aren't that difficult as it seems. So, if you are a beginner, keep reading to find out how to contour your face and highlight it to get a perfect look like pros in no time.
Contouring Makeup Tips F
or Beginners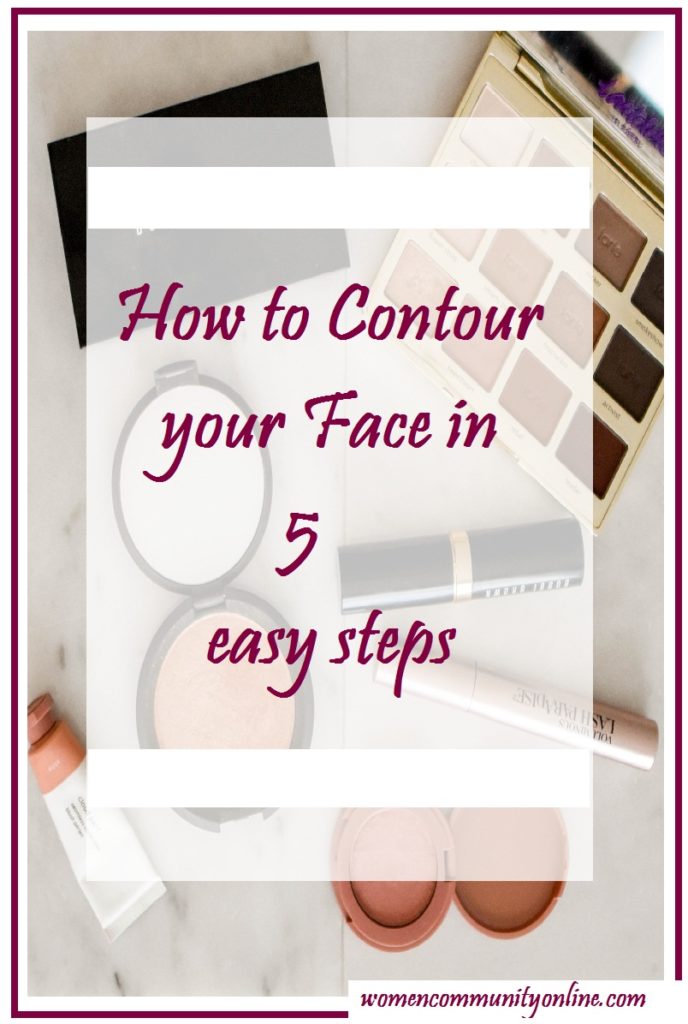 The Contouring Makeup Kit You Will Need
Concealer lighter than your skin tone 
Your regular Foundation
2 Stick foundations – one two shades darker and another one that's two shades lighter than your overall skin tone
Beauty Blender and Blending brush
Translucent powder
Blush
Setting spray
Know-How To Contour Your Face In Just 5 Easy Steps
1. Know Your Face Structure
There are six types of face structures like round, oval, diamond, heart, square, and long. The positioning of the contour and highlight varies for each face structure. Therefore, deciding your face shape is the primary and most essential step while doing contouring makeup.
2. 
Outline Your Face And S
tart Contouring & Highlighting
Contour and highlighter products should be applied to definite areas of your face. To avoid an unfinished and unclear look, avoid just blending them all over your face. You can use powder, liquid, or cream-based products while contouring. But do not mix creams and powders. Make sure you use concealer lighter than your overall skin tone. Also, use two stick foundations, one two shades darker and another two shades lighter than your skin tone.
Prepare your face for contouring
To begin with, apply a mild moisturizer all over your face, neck, and ears. Then conceal your face to hide spots and blemishes. Next, apply a thin layer of your regular foundation to your face. Then start highlighting and contouring your face according to your facial features.
You will apply your lighter foundation stick to the face areas which you want to magnify or put forward, like the nasal bridge, chin, area below your eyes, and your middle forehead. You can even use a pinkish-gold highlighter instead of a light foundation stick, to brighten up your face for a natural-looking glow on your skin.
With the help of your darker foundation stick, you can add more depth to your jawline, corners of your nose, your temples, your cheeks, and your forehead margin. You can even hide your unpleasant double chin with contouring. If you have a wide forehead, with the help of darker two stick foundations you can outline the hairline to minimize your forehead. Likewise, contour your cheeks starting from the upper corner of your ear up to the hollow of your cheeks, to make your cheeks look slimmer. If you have a smaller or wider nose you can also confine the tip and sides of your nose to add length to your nose.
Make sure to apply your contour and highlighter in sharp lines for successful makeup, so that your face does not look greasy, uneven, and faded. Sharp lines will be fecund at slimming and defining your face and it will also help highlighter create a more radiant glow on your face.
3. 
Blend! Blend! And Blend!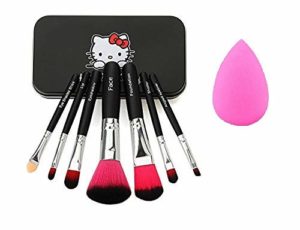 The most important step in contouring is Blending. With the help of a moist beauty blender sponge, you just have to tap and merge all over the sharp lines into your foundation, which you formed in the previous step. Use a nose contour brush or an eyeshadow blending brush to contour the features of your nose. Blend out from light to dark in a small, circular, outward direction, to make Contouring look more natural and even. Make sure that you aren't just swirling the beauty blender on your face. If you fail to blend correctly, you may end up your contouring look too patchy and uneven. Once done, top your cheeks with a light blush.
4. 
Finish Your Contour With Perfect Eye Makeup
For a natural eye makeup look, simply apply your regular foundation over your entire eyelids. Use soft and nude colors to enhance the natural contours of your eyes. You can also use a slightly dark shade eye shadow on outer lids to create depth. If you are aiming for a really natural look, then do not use artificial eyelashes. Simply curl your lashes, fill your eyebrows, and outline your eyes with a light, chemical-free kajal. Also, apply waterproof eyeliner, and simple mascara to give your eyes a natural and exceptional look.
5. Powder And Secure It
When you use liquid or cream-based products it is essential to secure your contour and highlighter. Contouring and highlighting makeup can fade and meltdown on your face very quickly once applied.  These difficulties can be waned by setting your makeup. If you have used powdered products, you can skip this step as you do not need to apply another layer of powder for setting your makeup so, use only a setting spray to secure your makeup.
Translucent powder and makeup setting spray help you to avoid smudging of your contour and highlighter. As soon as you finish all the blending and your eye makeup, set your makeup with a translucent powder to secure your makeup from wipe off. After setting your makeup with a translucent powder, secure it using a setting spray.
Dos And Don'ts
It is essential to invest in the right contour and highlighting makeup products, that complement your skin tone.
You don't need to contour your entire face. Only focus on your forehead, nose, cheeks, and jawline. Contouring and highlighting won't magically change your face areas, but it will definitely fix your facial features to a certain point.
Contouring should never be done without first applying a proper base to your skin. So, always apply a moisturizer, concealer to hide facial blemishes and spots, and then a light foundation before starting.
If you do not have a contouring kit, you can use an eyeshadow two shades darker than your skin tone as a contour.
Many people use brown lipstick for contouring. Lipsticks can be used as a blush, but they should never be used for contouring because lipstick is arduous to blend in with the foundation.
Avoid shimmer highlighters because they reflect light, which can do exactly the opposite of what is desired from face highlighting.
Lastly, do not overdo it. Keep it natural and hold on to your unique face shape. Contouring won't drastically change your face, it will only create an illusion to enhance your facial features.
By identifying where to contour and how to highlight, you can easily apply the correct makeup to the right places like a pro. I hope these face contouring steps will be helpful to you. If you found this post useful, then don't forget to share it with your family and friends. Do tell us what you think of these face contouring steps in the comments box below. Also, check out this How to Contour your face for Beginners YouTube video by Tina Yong.