Top 15 Family Holiday Destinations in India – Part 1
India is a land of countless wonderful travel destinations, and the list of family holiday destinations for vacationers is also infinite. India one of the most coveted travel destinations in the world because of its diverse topography and culture. There're numerous places to visit in the country offering plenty of fascinating adventurous family destinations. Since the list is huge, we have divided this post into three parts and tried here to list out the best kids and family-friendly holiday destinations to visit in India from Kashmir to Kanyakumari.
Top 15 Family Holiday Destinations in India
Everyone needs a break from their hectic life whether it's a working person, housewife, elders, or children. People love spending quality time with their loved ones to revive their stressed life and body, and the best way to do so is by organizing a family vacation. Usually, people love traveling with their families in Summer vacation, Diwali, or post-Diwali. They love traveling to historic architectonic, monuments, hill stations, valleys, beaches, animal or bird sanctuaries, or religious pilgrimages. In this post, you will find out the top family holiday destinations to visit in India.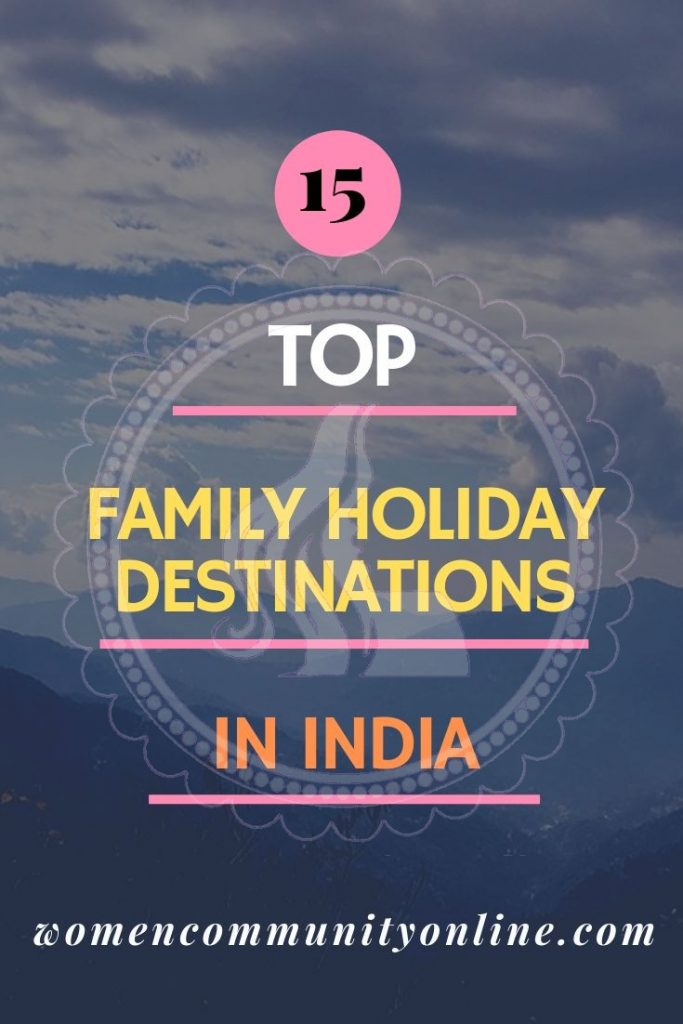 1. Jammu-Kashmir and Ladakh
Jammu-Kashmir & Ladakh, the newly formed union territories of India is the northern-most land of the Indian subcontinent. Jammu and Kashmir share its border with countries like China, Afghanistan, Pakistan, and Indian states Punjab and Himachal Pradesh. Jammu-Kashmir is well-known for its natural beauty, beautiful snow-capped hills, valleys, lakes, gardens, wildlife, and picturesque views. Jammu-Kashmir and Ladakh are therefore recognized as the Paradise on Earth and popular family holiday destinations in India. Ladakh is popular for its pictorial landscape, beautiful surroundings, unique culture, Buddhist monasteries, and thrilling adventure points.
The lifestyle of people residing in Jammu -Kashmir, and Ladakh is unique and is slightly different from other Indian states. The people in Jammu -Kashmir speak Koshur aka Kashmiri language and Urdu. Besides, a unique combination and style of Kashmiri Pandits and Mughals are also seen in their Kashmiri food. The people of Ladakh speak Ladakhi, Tibetan, Urdu, and Balti languages of Ladakh.
Places to visit in Jammu – Kashmir & Ladakh
1. Srinagar
Srinagar is famous for its beautiful Dal Lake, natural surroundings, gardens, waterfronts, shopping destinations, Kashmiri cuisine, majestic mountains, fried fruits, sweets, shawls, carpets, and houseboats.
2. Vaishno Devi and Katra
Vaishno Devi or Mata Rani is one of the most visited and famous Hindu temples of Goddess Parvati/ Adi Shakti/Adi Parashakti/Goddess Mata. Over 10 million pilgrims visit Vaishno Devi every year. Katra is the base camp for Vaishno Devi and has recently emerged as the best shopping spot for buying embroidered fabrics.
3. Gulmarg
Gulmarg, a hill station and a beautiful town located in the western Himalayas known amongst adventure lovers as a popular skiing destination among tourists.
4. Amarnath and Baltal Valley
Amarnath is a sacred Hindu pilgrimage famous for the natural form of Shiva Linga formed from the snow. Baltal Valley is a shorter and alternate route to Amarnath Cave which provides a camping ground to pilgrims. Devotees visit Amarnath in June and August.
5. Patnitop
Patnitop located on the hilltop is a favorite tourist destination for paragliding joyride.
6. Pahalgam
Pahalgam is the starting point of the Amarnath pilgrimage. It is famous for its beautiful natural landscapes, hiking, trekking, fishing and Lidder valley located in the great Himalayas.
7. Sonamarg
Sonmarg is a base camp to Ladakh and a gateway to the old silk road that joins Kashmir and China. The beautiful valley of Sonmarg is covered in white snow during the winter, so it is also known as Meadow of Gold.
8. Lamayuru
Lamayuru is a well-known moonlike landscape carved in the Himalayas. The best place to view them is from the meditation hilltop where the monks meditate and also prepare herbal medicines from the local plants.
9. Nubra Valley
Nubra Valley is located in the deserted mountains and is popular for sandy hills, camel rides, and the unique camel species called Bactrian. Bactrian camels have two humps and are the only means of transportation in the silk road.
10. Hemis
Hemis is a high altitude national park popular for its snow leopards. It is situated in the east of Ladakh.
11. Sanasar
Sanasar is the aero adventure sports hub in Jammu known for its adventure sports, high mountains, and grassy rocky fields.
12. Anantnag
Anantnag is known as the largest valley of freshwater springs and lakes.
13. Dachigam National Park
Dachigam National Park is the beautiful home of the only species of red deer Hangul or the Kashmir stag found in India. The other species found in the park is Musk deer. Dachigam was formerly built to provide clean drinking water to Srinagar.
14. Khilanmarg
Khilanmarg is a beautiful valley 6 km away from Gulmarg popular for its snow-covered beautiful landscapes and surrounding peaks.
15. Bhaderwah
The Bhaderwah valley located in the foothills of the Himalayas is popularly known as Mini Kashmir because of the resemblance in its topographical and lifestyle with Kashmir.
16. Aru Valley
The Aru valley is famous amongst tourists for its picturesque meadows and peaceful environment.
17. Kishtwar national park
Kishtwar National Park is created to safeguard the vanishing snow leopards. It is the best place to enjoy the natural surrounding, picturesque landscape, waterfalls, trekking routes. Paddar valley in Kishtwar is famous for its sapphire mines.
18. Kashmir Great Lakes Trek
Kashmir Great Lakes is the best place to view scenic wide grassland and lakes.
19. Yusmarg
Yusmarg or Yousmarg means the Meadow of Jesus is a hill station and a perfect tourist spot for nature explorers located in Kashmir Valley.
20. Tarsar Marsar Trek
Tarsar Marsar is a trekking destination for adventure lovers and for those who love to explore picturesque grasslands, mountains, lakes, and valleys.
2. Uttarakhand
Uttarakhand, previously known as Uttaranchal, is a beautiful state located in the northern Himalayan part of India. The state is recognized as the Devabhumi or the Land of the Gods and known for its natural beauty, the sacred river the Ganga, and holy pilgrimage places. The lifestyle and cuisine of people in Uttarakhand are simple that reflects a sincere connection with nature and spirituality.
Places to visit in Uttarakhand
1. Rishikesh
Rishikesh is a spiritual town popular as a Yoga Capital of the world and the gateway to the Char Dham yatra. It is also famous for its shopping market and adventure sports.
2. Nainital and Mukteshwar
Nainital is a town and a hill station famous for its weather, landscapes, Naini Lake, the Naina Devi Temple, the misty eco cave gardens, and shopping spots. Mukteshwar located in the Nainital district is famous for 350-year-old Lord Shiva temple called Mukteshwer Dham. It is also well-known because of its fruit farms, coniferous forests, trekking, camping, rappelling, and paragliding.
3. Mussoorie
Mussoorie is a beautiful hill station famous for its holy churches, spectacular landscapes, pleasant atmosphere, and gun hill ropeway ride. Gun Hill is the second-highest peak of Mussoorie in the Himalayan range and Doon Valley.
4. Badrinath, Kedarnath, Yamunotri, and Gangotri
Badrinath is a holy temple of Lord Vishnu and one of the Char Dham pilgrimage sites accompanying Puri, Rameshwaram, and Dwarka.
Kedarnath temple built by Adi Shankaracharya around 1,200 years ago is devoted to Lord Shiva and considered an essential part of the Char Dham Yatra. It is highest amongst all the 12 jyotirlingas and located in the Garhwal Himalayan chain on the banks of the Mandakini river.
Gangotri and Yamunotri is an important part of the Char Dham pilgrimage accompanying Kedarnath and Badrinath. Yamunotri is the temple of river Yamuna and Gangotri is the famous temple of holy river Ganga. Gaumukh located in the Gangotri glacier is the origin of the river Ganga.
5. Haridwar and Rajaji National Park
Haridwar is the gateway to Char Dham yatra famous for its mountains, rivers, and antique temples. In ancient times, it was the hometown of Devi Sati where the palace of Prajapati Daksha was present. Rajaji National Park is 0 km away to the east of Haridwar. It is a beautiful sanctuary of elephants, Himalayan bear, mountain goat, chital, barking deer, hog deer, goral, jungle cat, tiger, leopard, jackal, hyena, and leopard cat, etc.
6. Jim Corbett National Park
Jim Corbett National Park present in Nainital and Pauri Garhwal district of Uttarakhand. It is the oldest national park built-in 1936 to save the endangered species of Bengal tiger.
7. Almora and Ranikhet
Almora is renowned for its pleasant weather, the picturesque landscape in the Himalayas, culture, artistic handicrafts, and local cuisine. Ranikhet is famous for Golu Devta temple, Syahi Devi temple, Gandhi Kuti, forests, and apple farms.
8. Dehradun and Chakrata
Dehradun is the capital city of Uttarakhand famous for its mild weather, calm nature, and picturesque views. It situated in the Doon Valley on the Himalayan mountain range amidst the river Gangas to the east and the river Yamuna to the west. Chakrata is a hill station in Dehradun famous for mount climbing, trekking, and skiing.
9. Dhanaulti and Kanatal
Dhanaulti is the gateway for various trekking destinations to the Himalayas. It is popular for its nightlife, shopping, snow-capped mountains, beautiful sightseeing, dense forests, and three divine Shaktipeeths Surkanda Devi, Chandrabadni and Kunjapuri. Surkanda Devi temple, Kodia Jungle, Chamba, New Tehri, and Dhanaulti are the famous places to visit near Kanatal.
10. Valley of Flowers National Park and Joshimath
Valley of Flowers National Park is noted for its idyllic charm, endangered species of animals, and local mountainous blossoms. Joshimath is famous for mountain climbing, camping, trekking, and several other adventure activities.
11. Sattal
Sattal is famous for clean fresh water, lake, migratory birds, flora and fauna, and dense forests of oak and pine trees.
12. Tehri Garhwal
Tehri Garhwal is a famous spot for adventure sports like trekking and river rafting.
13. Guptakashi
Guptkashi is famous for the ancient temple similar to Kashi Vishwanath temple dedicated to Ardhanarishvara.
14. Uttarkashi
Uttarkashi or north Kashi is a religious and adventurous place for people that are also known as Shivnagri.
15. Devprayag and Gaumukh
Devprayag is a holy place famous for river Ganga, panch Prayag, pilgrimage, and adventure sports. Prayag in the Hinduism signifies the union of two or more holy rivers, where pilgrims take a bath before visiting the temple. Glacier Gaumukh is the origin of River Ganga, as well as a famous spot for trekking, mountain climbing, and camping.
3. Uttar Pradesh

Uttar Pradesh is one of the most populated and largest northern states of India, well-known for its history and culture. It is the land of Lord Rama, Lord Krishna, and the world-famous Taj Mahal. It is therefore famous amongst local as well as foreign travelers. Uttar Pradesh is one of the most populated states in India. A diverse group of inhabitants resides in Uttar Pradesh following Hinduism, Sikhism, Jainism, Buddhism, Islam, and Christian culture. They have a huge variety in their local cuisines, which are a combination of Mughal and Awadhi.
Places to visit in Uttar Pradesh

1. Agra
Agra is famous for its world heritage sites like the Taj Mahal, Fatehpur Sikri, and Agra Fort.
2. Varanasi and Sarnath
Varanasi has developed as an important industrial center that is renowned for its silk fabrics, muslin, perfumes, ivory works, carving, and shopping. Sarnath is a world-famous Buddhist pilgrim located near Varanasi. famous as the first place where Lord Buddha preached after gaining enlightenment. It is also home to various stupas and structures built by emperor Ashoka.
3. Vrindavan
Vrindavan is famous for Sri Ranganatha Temple dedicated to Lord Vishnu and his wife Goddess Lakshmi.
4. Lucknow
The city of nawabs Lucknow is famous for perfumes and tobacco products, handicrafts, bone carving, pottery, and best shopping destinations.
5. Allahabad
Allahabad is famous for Kumbh Mela, Triveni Sangam, major shopping destinations, north Indian and Mughlai cuisine.
6. Mathura and Barsana
Shri Krishna Janmabhoomi temple or Braj Bhoomi in Mathura is the birthplace of Lord Krishna and a sacred pilgrimage site for Hindus. Barsana is the place where Radharani grew up. Radha Kushal Bihari Temple, Shriji Temple, and Dan Bihari Temple are the famous pilgrimage places to see in Barsana.
7. Vindhyachal
Vindhyachal is famous for its cultural heritage and is home to a major shakti peeth of Goddess Durga, who dwells at this place after killing demon Mahishasura.
8. Ayodhya
Well-known as the Ram Janam Bhoomi, Ayodhya is a city on Sarayu River where the Hindu epic Ramayana took place.
9. Dudhwa National Park
Dudhwa National Park is a famous sanctuary of animals like tigers, leopards, antelopes, hyena, jackal, sloth bear, elephants, and a variety of cats and deers.
10. Jhansi
Jhansi is a historic and renowned city famous for the legendary queen of Jhansi, Rani Lakshmi Bai. It is also well-known for its museums, forts sightseeing, handicrafts items, and shopping.
11. Hastinapur
Hastinapur is the city where the epic Mahabharata took place. The city is located on the banks of river Ganga and is well-known for its wildlife sanctuary, Pandeshwar Mahadev temple, Jain temples, sightseeing, history, and culture.
12. Noida
Noida is famous for its towering structures, popular water Park, botanical garden, Okhla bird sanctuary, art gallery, shopping, etc.
13. Kanpur
Located on the banks of river Ganga, Kanpur is a well-known industrial hub for leather, textile, and chemical works. Kanpur is home to visit many parks, lakes, temples, churches, and gardens.
14. Ghaziabad
Ghaziabad is one of the vibrant cities of India. The best places to visit in Ghaziabad includes Dudheshwar Nath temple, ISKCON temple, Swarn Jayanti Park, Hindon airbase.
15. Meerut
Meerut is famed as the Sports City Of India. The best places to visit in Meerut Shahid smarak history, Augarnath temple, water park, Gandhi park, etc.
16. Aligarh
Aligarh is a historic city of India well-known for its lock industry. Khereshwar Temple, Aligarh Fort, Black Deer Conservation Reserve of Nagliya, Aligarh Muslim University, Naqvi Park, are great places to visit in Aligarh.
17. Kushinagar
Kushinagar is a Buddhist religious pilgrimage where the Lord of peace Gautama Buddha took his last breath and was cremated. It is famous for temples, stupas, and monasteries.
18. Fatehpur Sikri
Fatehpur Sikri is an Indian heritage and house of famous monuments and Mughal Architecture, rich in architectural and morals. The amazing places to visit in Fatehpur Sikri include Jodha Bai's palace, Jama Masjid, Buland Darwaza, archaeological museum, and a Tomb of Salim Chisti.
19. Bithoor
Bithoor is a Hindu pilgrimage situated on the bank of river Ganga. It is believed to be the birthplace of Luv and Kush, Lord Ram's sons. Besides, Bithoor is also famous for a Maratha empire Nana Sahib Peshwa, who was located there. Valmiki Ashram, Bithoor Fort, Nana Saheb Rao Park, etc are some of the major places to visit in Bithoor.
20. Shahid Chandra Shekhar Azad Bird Sanctuary
Shahid Chandra Shekhar Azad Bird Sanctuary was formerly known as the Nawabganj Bird Sanctuary. It is famous for varieties of migrating birds that visit here in winter. Besides, the sanctuary is also home to various reptiles, deers, lighthouses, etc.
21. Naimisaranya
Naimisaranya or Naimisaranyam is also recognized as Neemsar, Nimsar, or Nimkhar. It is one of the 108 holy Hindu temples of the Lord Vishnu. Chakra Tirtha, Shaktipeeth Lalita Devi temple, Shri Narada mandir, Balaji Temple are other points of attraction in Naimisaranya.
4. New Delhi
New Delhi is the metropolitan area and the political center of India, renowned as the capital of India. The city is located in the north-central part of India on the bank of the river Yamuna. New Delhi is one of the popular family holiday destinations in India amongst tourists for its historic monuments, cultural significance, shopping markets, museums, gardens, and amusement parks. Delhiites not only observe a blend of traditional and modern lifestyles but also several cuisine styles are seen in their food culture.
Places to visit
in New Delhi
1. Humayun's Tomb
One of the finest examples of Mughal architecture and Persian architecture, Humayun's Tomb is the first tomb-garden in India popular for its distinct construction.
2. Qutub Minar
The UNESCO World Heritage Site, Qutub Minar, is a 73-meter high brick tower in the world built by emperor Qutb-ud-Din Aibak.
3. Red Fort
The Red Fort is the historic Mughal architecture and heart of Delhi, famous for its exquisite gardens, arcades, museums. It used to be the chief habitation of Mughal emperors until 1857.
4. National Zoological Park
Formerly known as the Delhi Zoo, National Zoological Park is a model zoo that provides a natural habitat and a home to various birds and animals.
5. India Gate
India Gate is a war memorial and a national monument. It was first known as the All India War Memorial because, in memory of Indian soldiers, the names of thousands of Indian soldiers are carved on its walls and now immortalized.
6. Lotus Temple
Lotus Temple is a contemporary and unique form of a monotheistic religion temple with a lotus structure that highlights spiritual integrity.
7. Chandni Chowk
Chandni Chowk is the oldest and most engrossed market well-known for street shopping, a variety of spices, savory spicy food, parathas, and delicious jalebis.
8. Swaminarayan Akshardham Temple
Swaminarayan Akshardham is a well-known temple dedicated to Bhagwan Swaminarayan. It is famous for its beautiful idols, aesthetic carvings, unique architecture, and peaceful lawns.
9. Jantar Mantar
Jantar Mantar is the oldest astronomical observatory of the world consisting of 13 architectural astronomy instruments. It is used to gather the astronomical calculations to predict the time and movement of the sun, moon, and planets. Other places of tourist attraction near Jantar Mantar are Connaught Place, Agrasen ki Baoli, Gurudwara Bangla Sahib, National Museum, Madam Tussaud's museum, national charkha museum, etc.
10. Rashtrapati Bhavan, Rajpath, and Mughal Gardens
Rashtrapati Bhavan is the residence of the President of India. Rajpath is a beautiful tree-lined road that links Rashtrapati Bhavan, National Stadium, Vijay Chowk and India Gate. Every year on 26 January a parade takes place at Rajpath as a part of India's Republic Day celebrations which is India's cultural heritage. Mughal Garden is a historical garden located inside the Rashtrapati Bhawan Complex famous for large open space colorful garden, artistic sense.
11. Jama Masjid
Jama Masjid is the oldest and largest mosque built by the Mughal emperor Shah Jahan located in Delhi esteemed for its Islamic architecture. The streets near Jama masjid are the best places to explore for nonveg lovers and shopaholics.
12. Waste to Wonder Park
Waste to Wonder Park located in Delhi is a theme park with a miniature replica of the seven wonders of the world created from waste products.
13. ISKCON  Temple
Sri Sri Radha Parthasarathi Mandir also popularly known as Hare Rama Hare Krishna Temple or Delhi ISKCON mandir, is a shrine devoted to Lord Krishna and Radharani which is constructed with stone and marble.
14. Nehru Planetarium
Nehru Planetarium is a major tourist attraction place in Delhi that provides both learning and entertainment experience about space in a domed theatre. Best place to explore for people who love the cosmic world and space phenomena.
15. Lodhi Garden, Khan Market, Safdarjung Tomb
Lodhi Garden is a city park near the Safdarjung Tomb and Khan Market that houses tombs of Muhammad Shah and Sikandar Lodhi. Safdarjung's Tomb is a sandstone and marble tomb of Nawab Safdarjung. Khan Market is one of the most expensive shopping spots famous for Mughlai eatery. These places are also popular among foodies and fitness enthusiasts.
16. Rajghat
Rajghat is a memorial marble platform and a spot of cremation of the father of the nation, Mahatma Gandhi.
17. Pragati Maidan
Pragati Maidan which means progress grounds is the biggest exhibitions and conventions space for India International Trade Fair in New Delhi.
18. Lajpat Nagar
Lajpat Nagar is a popular narrow lane shopping destination famous for the embroidered garments, sarees, textiles, kitchenware, and herbal cosmetics sold there.
19. Garden of Five Senses
The Garden of Five Senses is a garden splendidly crafted with profusion and well-known for its Khas Bagh, colorful flower plants, fountains, water cascades, food court, and shopping arena. A garden that pleases all the five senses.
20. Dilli Haat
Dilli Haat is an open market to explore ethnic Indian cuisine, arts, handicrafts, and culture.
21. Purana Qila
Purana Qila, known for its traditional heritage and the oldest historic site of Mughal art located in Delhi and constructed by the Mughal emperor Humayun, would attract many architect lovers.
22. Paharganj
Another famous low-budget shopping market of Delhi famous for its fashion apparel shops, jewelry shop, footwear shops, affordable accommodations, restaurants, and dhabas.
23. Rail Museum
A railway museum to explore India's rail heritage, rail-related transportation, antique locomotives, railway cars, train rides, etc.
24. Sarojini Market
A shopping destination famous for buying low budget home decor items, fashion clothes, designer bags, jewelry, etc.
25. Sulabh International Museum of Toilets
Sulabh International Museum of Toilets, a unique and weirdest museum, that displays a collection of toilets, bidets, water closets, toilet furniture, used around the world from ancient times to modern times.
5. Punjab
Punjab is the land of the five rivers and an Indian state situated in the northwestern part of the country. The state shares a borderline with four Indian states namely Jammu and Kashmir, Himachal Pradesh, Haryana, Rajasthan, and country Pakistan to its west. Punjab, a city that's center of India's Sikh culture and renowned for its food, positivity, vibrant culture, royalty and tradition. The people of Punjab are very kind-hearted and welcoming. They are warriors and rich in tradition and culture. They speak the Punjabi language. The food of Punjab is awesome that includes Makki di Rotti, Sarson da Saag with a glass full of Lassi.
Places to visit in Punjab
1. Amritsar
Amritsar is the world-famous family holiday destination of India famous for pilgrim site Harmandir Sahib's temple popularly known as the Golden Temple. Other famous tourist places in Amritsar include the Wagah Border, Jallianwala Bagh, Central Sikh Museum, Harike Wetland, and Birds Sanctuary, Ram Tirath, Akal Takht, Gobindgarh Fort, etc.
2. Patiala
The southeastern city of Punjab, Patiala is famous for its cultural and traditional values. It is popular for its shahi Patiala turban, the Paranda, the traditional outfit Patiala Salwar, the Punjabi Jutti, and the famous Patiala Peg. Besides, the other attraction sites in the city are the Qila Mubarak Complex, Sheesh Mahal, Moti Bagh Palace, Baradari Gardens, Gurudwara Dukh Niwaran Sahib, Bahadurgarh Fort, Bir Moti Bagh Wildlife Sanctuary, etc.
3. Ludhiana
Ludhiana is well-known for its textile industry in the whole of India. It is popular for its domestic and international woolen apparel brands. Besides, the famous tourist places to visit in Ludhiana include the Deer Park, Gurudwara Charan Kamal, Maharaja Ranjit Singh war Museum, Hardy's world amusement park and garden, Phillaur Fort, etc.
4. Jalandhar
Jalandhar produces the largest manufacturer of sports equipment used in many international sports and games. The popular places to visit in Jalandhar are Kila Raipur rural sports and Olympics festivals. Besides, Shaheed-E-Azam Sardar Bhagat Singh Museum, Shiv temple, Tulsi Temple, Devi Talab Mandir, Wonderland theme park, Rangla Punjab Haveli, Pushpa Gujral science city, etc are other attractive tourist spots in Jalandhar.
5. Pathankot
Pathankot is famous for its weaving industry. The Indian Army and the Indian Air Force base in India in Pathankot. It also houses famous tourist spots like the Ranjit Sagar Dam, Mukteshwar temple, Kathgarh temple, Laxmi Narayan Temple, Kali Mata temple, Nagni temple, and Shahpurkandi Fort.
6. Bathinda
Popular places to visit in Bathinda includes two Thermal Plants, the Guru Nanak Dev Thermal Plant, Guru Hargobind Thermal Plant, Ambuja Cements and UltraTech Cement Limited plants. Apart from this, Bathinda also has the largest army cantonment, an air force station, rose garden, Zoological garden, Chetak Park, Lakhi Jungle, and Qila Mubarak fort, etc.
7. Harike Wetland and Bird Sanctuary and Ropar Wetlands
Harike Wetland and Bird Sanctuary is a beautiful lake famous for more than 200 species of beautiful migratory birds. This man-made freshwater Ropar Wetlands lake is known for boating, birds-watching, animals, and aquatic life.
8. Chandigarh
The capital city Chandigarh is famed as one of the cleanest cities in India. It is popular for systematic infrastructure, architecture, monuments, gardens, International Dolls Museum, etc.
9. Gurudwara Ber Sahib
Gurdwara Ber Sahib is a holy place for Sikhs where Guru Nanak Dev Ji spent 14 years of his life and attained enlightenment.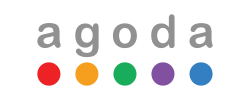 You May Also Like: