Top 15 Family Holiday Destinations in India – Part 2
In continuation of our previous post Top 15 Family Holiday Destinations in India – Part 1
6. Rajasthan
Rajasthan, known as the land of maharajas, is a northern state of the Indian subcontinent. This state shares its border with the Pakistani territories like Punjab and Sindh, and Indian states Punjab, Haryana, Uttar Pradesh, Madhya Pradesh, and Gujarat. Rajasthan is a well-known tourist destination for its ancient forts, palaces, food, street markets, culture, festivals, royalty, handicrafts, jewelry, lakes, and picturesque views. The lifestyle of Rajasthani people is traditional and unique. They speak the Rajasthani language. Rajasthani food is renowned for its seasonings and flavors. Their prominent food is dal, dalbati, and churma, topped with desi ghee served with raw onion.
Places to visit in Rajasthan
1. Jaipur
Popularly known as the Pink City, Jaipur is the largest and the capital city of Rajasthan. It is noted for its embroidered, handicrafts, and blue pottery items. Apart from this, Hawa Mahal, Amber Fort, Jantar Mantar, City Palace, Jal Mahal, Gaitore, Kanak Garden, Albert Hall, Galtaji Temple, etc. are the other popular tourist attractions in the city.
2. Udaipur
Popularly known as the city of lake, Udaipur is well-known for its diverse and vibrant lifestyle, heritage, and fascinating tourist destinations. The best places to explore in Udaipur include Pichola Lake, Lake Palace, Bagore Ki Haveli, Lake Garden Palace, Jagdish Temple, Vintage Car Museum, and Saheliyon Ki Bari.
3. Jaisalmer
Jaisalmer is a city popular as the golden city of Rajasthan because of its yellow sandstone construction. It is located on the border of the Thar Desert. The city is the center of wonderful desert traveling experience, Jain temples, Jaisalmer Fort, Sand dunes, Desert National Park, and other touring panoramas like The Thar Heritage Museum, Bada Bagh, Patwon-Ki-Haveli, Nathmal-ki-Haveli, Gadisar Lake, etc.
4. Mount Abu
Mount Abu is a beautiful hill station located in the Aravalli mountain range in the Sirohi district of western Indian state Rajasthan, bordering with Gujarat. It is well-known for its rocky plateau, picturesque landscape, and highest mountain peak Guru Shikhar which is at approximately 1,722 m above sea level. Besides it is also famous for its Guru Dattatreya Hindu temple, Dilwara Jain Temples, Achaleshwar Mahadev Temple, Guru Shikhar, Sunset Point, Nakki Lake, Achalgarh, and Trevor's Tank.
5. Jodhpur
Jodhpur is the cultural hub of Rajasthan and a favorite tourist and shopping spot. It is well-known as Blue city and Suncity. Jodhpur emphasizing many forts, castles, and temples. Some famous places to see in Jodhpur are Mehrangarh Fort, Umaid Bhawan Palace Museum, Chamunda Devi Temple, Kaylana Lake, Clock Tower, Rao Jodha Desert Rock Park, Mandore Gardens and Jaswant Thada. Besides, you can best buy dye Sarees, embroidered footwear, accessories, and utensils here.
6. Ajmer
Ajmer is a famous tourist stop well-known Brahma temple and Pushkar Camel Fair. The city represents the cultural and architectural excellence of Rajasthan. It is the best place to experience local street shopping. Ana Sagar Lake, Nareli Jain Temple, Rangji Temple, Akbar's Museum, Daulat Bagh, Akbar's Palace, Adhai-din ka Jhonpra Mosque are some popular sightseeing scenes in Ajmer.
7. Ranthambore
The city Ranthambore is majorly famous for Ranthambore National Park, nearby Mansingh Sanctuary, Wild Dragon Adventure Park, and Kaila Devi Sanctuary. Ranthambore National Park is a wildlife reserve for its Bengal tigers, leopards, and bog crocodiles. It attracts lakhs of tourists for its famous sightseeing scenes like Ganesh Mandir temple, Padam Talao, Malik Talao, Kachida Valley, and the Rajiv Gandhi Regional Museum.
8. Bikaner
Bikaner is recognized for its Bikaneri sweets and snacks and magnificent city, forts, and monuments. Karni Mata temple, Junagarh Fort, Prachina Museum, Lallgarh Palace, Kote Gate, and Gajner Palace are some of the famous sightseeing in the city.
9. Pushkar
Pushkar is a well-known town situated in the Ajmer district of Rajasthan. It has gained popularity all over the country for its annual Pushkar Camel Fair. If you are planning to spent an enjoyable time with your family then Pushkar is one of the best family holiday destinations in India for its beautiful temples, lake, and ghats. Pushkar Bazaar, Merta, Naga Pahar, The Laughing Buddha Cafe, and Varaha Temple are its key points of attractions.
10. Bharatpur
Bharatpur is another most excellent family holiday destinations in India famous for its culture, heritage, and lifestyle. It is also popular for Bharatpur Bird Sanctuary, Lohagrah fort, Ganga Mandir, and Keoladeo National Park.
11. Chittorgarh
Chittorgarh is recognized for Asia's largest fort Chittor Fort where Rani Padmini and Rani Karnavati underwent Jauhar during the attack on the Chittorgarh Fort. It is also popular for other tourist attractions like Rana Kumbha Palace, Kumbha Shyam Temple, the Kirti Stambh, Ratan Singh Palace, Rani Padmavati Palace, Fateh Prakash Palace Museum, Vijay Stambh, and etc.
12. Alwar
Alwar is the best family holiday destination in India and a center of tourism with numerous forts, pristine lakes, nature reserves, heritage Havelis, Bhangarh Fort, the Sariska Tiger Reserve, etc.
13. Kumbhalgarh
Kumbhalgarh is famous as the birthplace of the warrior of Mewar, Maharana Pratap. It is home to Mewar fort also known as a Kumbhalgarh fort which is a UNESCO World Heritage site. Parshuram Mahadev Temple, Ganga Govardhan Museum, Vedi Temple, and Mammadev Temple are other tourist destinations o visit in Kumbhalgarh.
14. Shekhawati
Shekhawati is renowned for its vibrant culture and beautiful architecture. The best tourism spot in the Shekhawati area Sikar, Badalgarh Fort, Churu, Mandawa, Nawalgarh, and Pilani.
15. Bundi
Bundi is a small agricultural thorp famous for its sightseeing places, monuments, and architecture. Moti Mahal, Taragarh Fort, Badal Mahal, Garh Palace, Sukh Mahal, Chaurasi Khambon ki Chattri, etc. are popular tourist spots to visit in Bundi.
16. Neemrana
Neemrana town is famous for its luxurious Neemrana Fort Palace where Rajput Maharaja Prithvi Raj Chauhan III ruled. It is now reformed into a heritage luxury hotel. Other than Neemrana Fort Palace and Shopping in Neemrana, Sariska National Park, and Bala Quila attract tourist.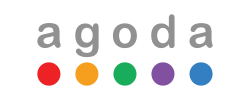 17. Ranakpur
Ranakpur is popular for its marble Jain temple, wildlife, trekking, and Wolf spotting. Surya Narayan Temple, Shri Falna Swarna Jain Tirth – Golden Jain Temple, Ranakpur Dam, Ranakpur Jungle Safari are top tourist attractions to visit in Ranakpur.
18. Nathdwara
Nathdwara is famous for its Krishna temple Shrinathji. Other then Shrinathji temple, Nathdwara is also known for shopping, and other sightseeing places likes The Eklingji temple, The Dwarkadheesh Temple, Charbhuja, Annakutta.
20. Khimsar
Khimsar is famous for Nagaur fort, Panchala Blackbuck Reserve, Sand Dunes Village, Dhawa Doli Wildlife Sanctuary, and Sachiya Mata Temple.
21. Nawalgarh
Nawalgarh is recognized as the Golden City of Rajasthan well-known for its fresco and Havelis. Other tourist spots to visit in Nawalgarh are Sheesh Mahal, Morarka Haveli, The Poddar Haveli, and Roop Niwas Palace.
22. Jhunjhunu
Jhunjhunu is famous for the Khetri Mahal, also known as Wind Palace inspired by Hawa Mahal of Jaipur. Rani Sati Temple, Birla Museum, Saraf Haveli, Sone Chandi Ki Haveli are other prime attractions pints to visit in Jhunjhunu.
23. Sikar
Sikar is popular for its well-known Temples and beautiful ancient Havelis. Some top places to visit in Sikar are khatuShyamji Temple, Harshnath Temple, Shyam Kund, Jeen Mata Mandir, Salasar Temple, Shakambari, Rani Sati Mata, BioScope Mall, etc.
24. Kota
Kota is a popular travel destination amongst tourists known for its diverse monuments, palaces, and gardens. The prime touring sites in Kota are Garadia Mahadev, Khade Ganesh Ji Temple, Seven Wonders Park, Kota Barrage, Darrah National Park, Chambal Gardens, Kishore Sagar, and Jagmandir Palace
7. Gujarat
The land of Asiatic Lions, Sardar Patel, Mahatma Gandhi, Narendra Modi, Gujarat is an Indian state located on the western coast of the Arabian Sea. Gujarat is famous for its unique culture, pilgrimage places, festivals, historic monuments, beautiful travel destinations, Arabian sea, textile industry, handicrafts, artistic thread, zari, embroidery work, Gujarati cuisine, etc. The people of Gujarat are known for their unique culture, Gujarati language, garba, traditional Gujarati thali, bhakhri saak, kadi khichdi, farsan, sweets, snacks, and buttermilk.
Places to visit in Gujarat
1. Ahmedabad
Ahmedabad or Amdavad is one of the largest cities of Gujarat situated on the banks of the Sabarmati river. The city is famous for its street food places, shopping market, cotton textiles, diamond cutting, etc. Sabarmati Riverfront, Law garden shopping market, Kankariya Lake, Manek Chawk food court, Street food joints, International Kite Festival, and much more.
2. Kutch
Kutch is renowned for its huge white salt desert called Great Rann of Kutch, which lies in the borders of Thar desert. District Kutch is also famous for its artistic handicrafts and sightseeing. The best places to visit in Kutch are Great Rann of Kutch, Wildlife Sanctuary, Kutch Museum, Kutch Bustard Sanctuary, Marine National Park, Dholavira, Mandvi Beach, and Bhuj.
3. Gir National Park
Gir National Park or Sasan Gir National Park is famous amongst wildlife enthusiasts. It is home to the Asiatic lion. Other places to visit near Sasan Gir are Kankai Mata Temple, Jamjir Waterfall, Devalia Safari Park, and Wild Mark.
4. Somnath
Somnath temple is pilgrimage famous as the first among the twelve jyotirlinga shrines of Lord Shiva. It is situated near Veraval in Saurashtra on the westernmost shoreline of Gujarat. Bhalka Tirth, Gita Mandir, Triveni Sangam are other spots of attractions near Somnath.
5. Porbandar
Porbandar is famous as the birthplace freedom fighter Mahatma Gandhi and Sudama, the childhood friend of Lord Krishna. Other best travel places in Porbandar includes Porbandar Bird Sanctuary, Barda Hills Wildlife Sanctuary, Kirti Mandir, Porbandar Beach, Nehru Planetarium, and Miyani Beach.
6. Dwarka
Dwarka is popular for its outstanding pilgrimage temple The Dwarakadhisa Temple or the Jagat Mandir and Rukmini Devi Temple. Some other tourist spots to visit near Dwarka are Bet Dwarka, Dwarka Beach, Dwarka Lighthouse, and Nageshwar Jyotirlinga.
8. Champaner-Pavagadh
Champaner-Pavagadh is famous for Shaktipith Kalika Mata Temple and a UNESCO World Heritage Site Archaeological Park. Apart from this, Pavagadh Fort, Jain Temples, Jami Masjid, Lakulisa temple, Kevada mosque, etc. are other tourism places to visit near Champaner-Pavagadh.
9. Saputara
Saputara is a beautiful hill town in the Dang district known amongst nature lovers and adventure enthusiasts for its soothing weather and picturesque view. Some beautiful nearby places to visit near saputara are Saputara Lake, Hatgadh Fort, Vansda National Park, Sunset Point, Gira Falls, Purna Sanctuary, Saputara Tribal Museum, etc.
10. Diu
Diu is famous for its forts, picturesque views along the shoreline, and fishing. Gangeshwar Mahadev Temple, Naida Caves, Nagoa Beach, Diu Fort, Ghoghla Beach, Sunset Point, are the best places to see in Diu.
11. Danta Ambaji
Danta Ambaji is famous for the prominent shakti peeth temple of goddess Maa Durga Ambaji. Other places to visit near Ambaji are Gabbar Hill, Kailash Hill Sunset, Kamakshi Mandir, Koteshwar, and Mount Abu.
12. Junagadh
Junagadh is famous for its vibrant culture, hills, temples, spices, pickles, and shopping markets. Girnar hill, Mahabat Maqbara, Adi-kadi Vav, Uparkot Fort, Navghan Kuwo, Sasan Gir National Park, etc are top places to visit in Junagadh.
13. Modhera
Modhera is famous for the Sun Temple built by the Solanki Dynasty, under the rule of King Bhimdev and Matangi Modheshwari Temple. This place is also known for its culture and history. This place is ideal to visit if you are looking for a one-day picnic with family and friends.
14. Dandi
Dandi is famous for the historic Salt Satyagraha led by Mahatma Gandhi. Besides, Dandi March and Salt Satyagraha Dandi are famous for beautiful sunsets, gardens, and clean attractive beaches.
15. Zarwani Waterfalls
Zarwani waterfall is situated near Rajpipla. The place is full of greenery and popular amongst nature lovers and tracking enthusiasts. The best time to visit Zarwani Falls is monsoon.
16. Sardar Sarovar Dam & Statue of Unity
The Sardar Sarovar Dam is a dam built on the river Narmada. It is the second-biggest concrete gravity dam in the world. The Statue of Unity is the tallest statue of the world built to honor Indian politician Sardar Vallabhbhai Patel. Other attractive places to visit near Sardar Sarovar Dam and Statue of Unity are Valley of Flowers, Zarwani Waterfall, Shoolpaneshwar Wildlife Sanctuary, Poicha, Shoolpaneshwar Mahadev Temple, Ninai Waterfalls and Junaraj Eco Forest Cottage.
17. Nargol Beach
Nargol beach is a beautiful beach on the Arabian Sea coast near the Gujarat-Maharashtra border. This pleasant beach is surrounded by beautiful Casuarina trees and the waters.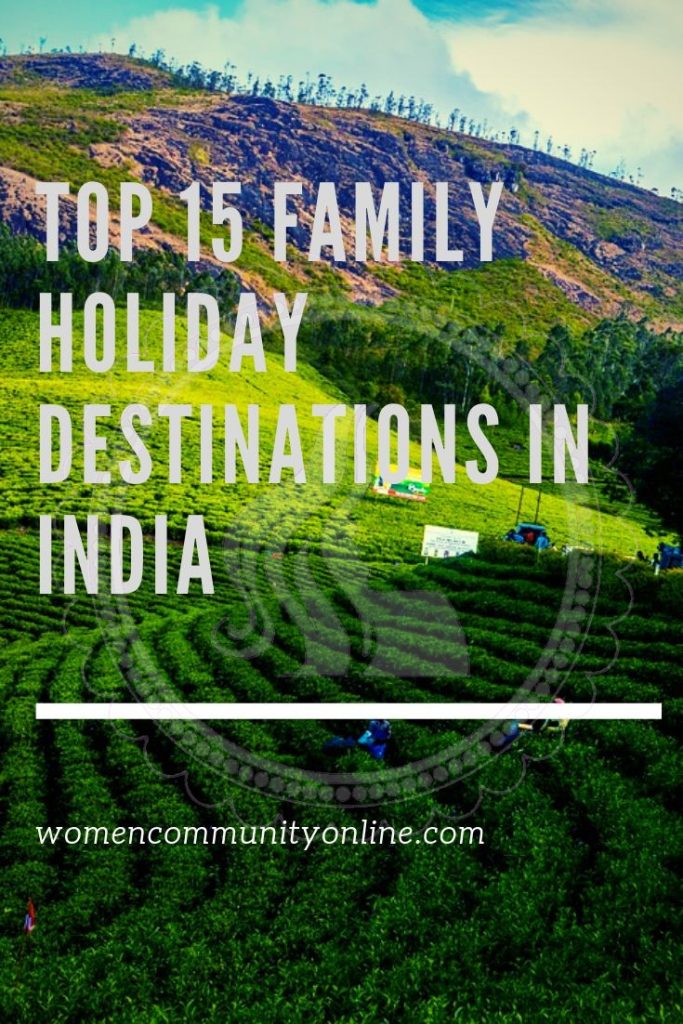 8. Maharashtra
Maharashtra is the west-central state of India that is one of India's most populous states. The state occupies the third-largest land by the area that includes major cities like Mumbai, Pune, Nagpur, etc. The state is also well-known for its city of dream and capital city, Mumbai. Maharashtra is home to the Gateway of India and Bollywood film industry famous for its historic monuments, heritage places, splendid forts, Elephanta cave temples, beautiful hills, food, beaches, and Chowpatty. Maharashtrians are known for their simple and traditional lifestyle. The people of Maharashtra speak Marathi. The Maharashtrian cuisine varies from sweet to spicy in taste. Missal pav, vada pav, pav bhaji, and pooran pori are their well-known dishes.
Places to see in Maharashtra
1. Mumbai
Mumbai is the city of dreams, talents, and riches. The best places to visit in Mumbai are the Elephanta Caves, Chhatrapati Shivaji Maharaj Terminus, Victorian and Art Deco buildings, Marine Drive, Bandra-Worli Sea Link, Gateway of India, Kanheri Caves, Global Vipassana Pagoda, Lalbagh Cha Raja Ganpati, Shiddhivinayak temple, Mahalaxmi temple, Haji Ali, etc.
2. Ajanta and Ellora Caves
Ajanta and Ellora Caves is a popular tourist destination and UNESCO World Heritage Site known for its paintings and sculptures situated in Aurangabad district. Other places to visit nearby include Grishneshwar Temple, Bhadra Maruti, Jain Temple, Jayakwadi Dam The Buddhist Caves, Bibi Ka Makbara, etc.
3. Panchgani
Panchgani is a stunning hill station worth visiting in monsoon. It is famous for the second-longest mountain plateau in Asia Table Land. Other best places to visit near Panchgani are The top sightseeing places in Panchgani are Kaas Plateau, Dhom Dam, Kate's Point, Paragliding in Panchgani, Mapro Garden.
4. Mahabaleshwar
Mahabaleshwar is a hill station famous for its strawberry farm, waterfalls, rivers, temples, evergreen dense forests, mountain peaks, valleys, and mild weather conditions all around the year. Other tourism places to visit in Mahabaleshwar are Elephant's Head Point, Chinaman's falls, Dhobi Waterfall, Arthur's Seat, Venna Lake, and Wilson Point.
5. Lonavala
Lonavala is a hill station in the Pune very popular for chikki, forested valleys, hills, pleasing weather, and sunsets. It is also popular among nature lovers and adventure lovers. The best places to visit in Lonavala are Tiger's Leap, Amrutanjan Point, Sahyadri hills, Rajmachi Fort, Tikona Fort, Lohagarh Fort, etc.
6. Shirdi
Shirdi is the home to holy temples of Lord Khandoba and saint Shri Sai Baba. The best places to visit in Shirdi are Lord Khandoba temple, Shri Sai Baba Sansthan Temple, Samadhi Mandir, Gurusthan, Dwarkamai, Lendi Baug, Shani Shingnapur.
8. Nashik
Nasik is a city located on the banks of river Godavari. The city is known for many well known Hindu pilgrimage sites and Kumbh Mela held every 12 years. Other sites of attraction near Nasik are Panchvati, Sula Vineyard, Dudhsagar falls, Nasik, Saptashrungi, Trimbakeshwar, and Nasik Caves.
9. Khandala
Khandala is famous for its rock structures drives, picturesque views, hills, and pleasing weather. Some other top best places to view in Khandala are Shiv Linga rock, Shingroba Temple, Bhushi Lake, Rajmachi Fort, Duke's Nose, and Lion's Point.
10. Matheran
Matheran is an attractive hill station in Raigad district known for its natural beauty, beautiful waterfalls, landscapes, mountain peaks, valleys, green dense forests, and heritage Neral Matheran Toy Train run by the Central Railways. Other attractive travel places in Matheran are Echo Point, Monkey point, Charlotte Lake, Louisa Point, Porcupine Point, and Panorama Point.
11. Kamshet
Kamshet is a pleasing hill station famous among adventure lovers for best paragliding, and adventure sports. Kondeshwar temple, Shinde Wadi hills, Bhairi Caves, Pawna Lake, are some of the best places to visit near Kamshet.
12. Bhimashankar
Bhimashankar is a renowned religious pilgrimage and home to Lord shiva's divine Jyotirlinga. Other tourist attractions near Bhimashankar are Bhimashankar Wildlife Sanctuary, Hanuman Lake, and Ahupe Waterfalls.
13. Tadoba National Park
Tadoba is a Tiger Reserve and oldest national park in Maharashtra. It is the best place to visit for wildlife lovers where you can have a glance of animals like the tiger, leopard, hyaena, jackal, blue bull, sambar, sloth bear, wild dog, etc. Other places to see nearby Tadola are Erai Dam, Moharli, Khosla, Tadoba lake, etc.
14. Chiplun
Chiplun is known for its cultivation of Alphonso mangoes, river views, waterfalls, beaches, and hotels. The prime vacationing points in Chiplun are Marleshwar Temple, Lord Parashurama Temple, Guhagar Beach, Vashishti River, Koyna Dam, Sawatsada Waterfalls, etc.
15. Malshej Ghat
Malshej Ghat is a hill station famous for its greenery, ghats, lakes, waterfalls and historic forts. It is popular amongst adventure lovers and nature lovers. Other tourist spots to view in Malshej Ghat are Malshej falls, Pimpalgaon Joga Dam, and Harishchandragad.
9. Madhya Pradesh
Madhya means central and Pradesh means region, Just like its name, Madhya Pradesh is an Indian state located in the center or heart of India. This state ranks second in terms of territory, making it the largest region in central India. Madhya Pradesh is well-known for its amazing travel destinations, historic forts, vibrant culture, pilgrimage, Hindu and Jain temples, national parks, and wildlife sanctuaries. Besides, it is also famous for its prominent cities like Ujjain, Bhopal, Indore, Jabalpur, and Gwalior. Various tribes live in Madhya Pradesh who earn their livelihood on various activities. Madhya Pradesh food is traditional and mouth-watering. Some of their popular dishes puri palak, jalebi, kebabs, and biryani.
Places to visit in Madhya Pradesh
1. Bandhavgarh National Park
Bandhavgarh National Park is famous amongst wildlife and photography lovers for Tiger Safari, photographing, and tracking. Some other attractive places to visit near Bandhavgarh National Park are Bandhavgarh Hill, Shesh-Saiya, Bandhavgarh Ancient Caves, and Panpatha Wildlife Sanctuary.
2. Ujjain
Ujjain is home to holy pilgrimage Mahakaleshwar one of the twelve jyotirlingas in India and Kumbh Mela held every twelve years. Other places to visit near in Ujjain are Kal Bhairava Temple, Chintaman Ganesh, Harsiddhi, Mangalnath, Siddhvat, Ram Mandir Ghat, Harsiddhi Temple, and Kaliadeh Palace.
3. Sanchi
Sanchi is well known for the famous Buddhist complex, Sanchi Stupa, known for its architecture. Other places to see nearby are Udayagiri Caves and Sanchi Museum.
4. Kanha National Park
Kanha National Park is a beautiful forest located amidst Sal and Bamboo trees and lush meadows. It is home to swamp deer, Indian wild dog and Indian Tiger. Other activities that you can do near Kanha National Park are Jeep Safari, Birding Walk, Cycling, Craft shops, etc.
5. Pench National Park
Pench National Park is recognized for its wildlife, birds, flora, and fauna. It is home to Bengal Tiger and Leopard. Other attractive sights to visit near Pench National Park are Shiva Temple, Mahakaleshwar Mandir, Shasthi Mata Mandir, and Tathastu Art Center.
6. Omkareshwar
Omkareshwar is a famous Hindu pilgrimage shrine and one of the twelve Jyotirlinga shrines of Lord Shiva situated on the Narmada river. Other holy shrines to visit nearby Omkareshwar are Mamleshwar Temple, Ahilya Ghat, Gauri Somnath Temple, Omkar Mandhata, Ranmukteshwar Templ, and Satmatrika Temples.
7. Jabalpur
Jabalpur is famous as the cultural city of Madhya Pradesh, famous for tourist spots like Dhuandhar Falls, Bhedaghat, Chausath Yogini Temple, Bargi Dam, etc.
8. Amarkantak
Amarkantak is a holy pilgrim for Hindus as it is the starting point of the divine river Narmada. It is a famous tourist spot for natural beauty, forests, waterfalls, and ancient temples. Other tourism attractions near Amarkantak are Narmada Udgam Temple, Amareshwar Mahadev Temple, Shri Yantra Mandir, Temples of Kalachuri, and Kapil Waterfall.
9. Udayagiri and Khandagiri Caves
The Udayagiri and Khandagiri Caves are rock-cut caves famously recognized for the inscribed sculpture of Ganesha on the wall of the cave. Other places to visit near Udayagiri and Khandagiri Caves are Chausathi Jogini Temple, Kedareshwar Temple, Swarnajaleswar Temple, ISKCON Temple, Museum of Tribal Arts & Artifacts, Chandaka-Dampada Wildlife Sanctuary, Jayadev Vatika, etc.
10. Patalpani Waterfalls, Tincha Falls, & Mohadi Falls
Patalpani waterfall is a 300 feet high waterfall and is a famous trekking spot, entertainment park, and entertainment center. It is one of the best picnic spots to spend relaxing quality time spent place with friends and family.
Tincha Falls is a popular monsoon travel destination amongst the tourists to explore its natural beauty. Other things to do near tincha falls is Ralamandal Wildlife Sanctuary, Devguradia Shiva Mandir, Shri Swaminarayan Mandir, and many more.
Mohandi Waterfalls is popular for its captivating beauty, atmosphere, and beautiful scenery.
10. Odisha
Odisha also is known as Orissa, is a state situated in eastern India bordered with the coastline of the Bay of Bengal on its east. This state also shares its border with four Indian states. West Bengal and Jharkhand to its north, Chhattisgarh to its west, and Andhra Pradesh to its south. Odisha is popular for its tribal culture, museum, historic temples, beaches, waterfalls, garnet stone, pearls, and precious gemstones. People in Odisha speak Oriya and fond of sweets made of milk like Rajbhog, rasagolla, ras malai, chhenapoda, Rabdi, kalakand, etc. One of the prominent dishes of Odisha is Dalma, which is a mix of pulses and vegetables.
Places to see in Odisha
1. Puri
Puri is known for the popular shrine Jagannath temple dedicated to Lord Vishnu. Lakshmi Temple, Jagannath Rath Yatra, Puri Beach, Chilika Lake, Narendra Tank, are some other features in puri well-known amongst tourists.
2. Konark
Konark is home to famous Konark Sun Temple and stunning beaches. Other travel attractions popular amongst tourists in Konark are the Ramachandi Temple, Chandrabhaga Beach, Ramchandi Beach, and ASI Museum.
3. Talasari Beach
Talsari beach is famous amongst seafood lovers for its fishing culture and seafood. Other places to visit near Talasari Beach are Chandaneswar Temple, Amarabati Park, Shankarpur Beach, Udaipur Beach, Digha Beach, Kuldiha Wild Life Sanctuary, and Marine Aquarium.
4. Tikarpada Wildlife Sanctuary
Tikarpada Wildlife Sanctuary is home to tiger, leopard, spotted deer, red jungle fowl, rhesus macaques, Indian Pitta, pangolins, and diverse species of flora and fauna.
5. Chilika Lake
Chilika Lake is the biggest salty water lake with an estuarine quality that lounges along the eastern coast of India. Kalijai Temple, Nalabana Bird Sanctuary, Satapada, Birds' Island, Rajhans Island are other tourist spots of attractions near Chilika lake. Also, a boat ride and dolphin park are other places to enjoy near chilika lake.
6. Hirakud Dam
Hirakud Dam is a notable man-made longest earthen dam of ||India and across river Mahanadi. Samaleswari Temple, Huma Temple, Ghanteswari Temple, Debrigarh Wildlife Sanctuary Debrigarh Wildlife Sanctuary, Gudguda Water Fall, Deer Park are other prime tourism spots near Hirakud dam.
7. Simlipal National Park
Similipal National Park is a tiger reserve and home to Bengal tiger, Asian elephant reserve, Indian bison, and four-horned antelope. Besides, it is also famous for attractive tourist spots, its picturesque grassy landscape, and beautiful waterfalls like Joranda and Barehipani Falls.
You May Also Like: