Quick and Easy Chocolate Burfi Recipe
Raksha Bandhan is coming and in our Indian tradition, the festivals are incomplete without sweets and snacks. If you love sweets and chocolates, you need to try this low-calorie, home-made, quick and easy Chocolate burfi recipe this Raksha Bandhan and surprise everyone with this delightful treat.
This version of Chocolate burfi is perfect to make not just for the Rakhi festival but for any festival. This yummy Indian chocolate fudge is made with cocoa powder, low-fat milk, and milk powder and is seasoned with fresh cardamom powder. You can also use the Mawa or Khoya which is available in the market or can also make it at home. Khoya contains a type of Vitamin name riboflavin which is rich in Vitamin B. Khoya is also a good source of calcium. These essentials are considered good for overall health, healthy hair and skin, and growth and development of teeth, and bones.
This Chocolate burfi recipe is also the best option to gift someone. Normally we distribute sweets during the festivals, so this handmade burfi can also be the best option for you.
Ingredients required for Chocolate burfi recipe
1 ½ cup milk powder
2 tablespoons of Ghee or unsalted butter
 ¼ teaspoon Cardamom powder
1½ cup low-fat milk
½ tablespoon brown sugar
2-3 tablespoon cocoa powder
chopped dry fruits for garnishing (optional)
Total Time: 30 minutes
Preparation Time: 10 minutes
Cook Time: 20 minutes
Servings: 2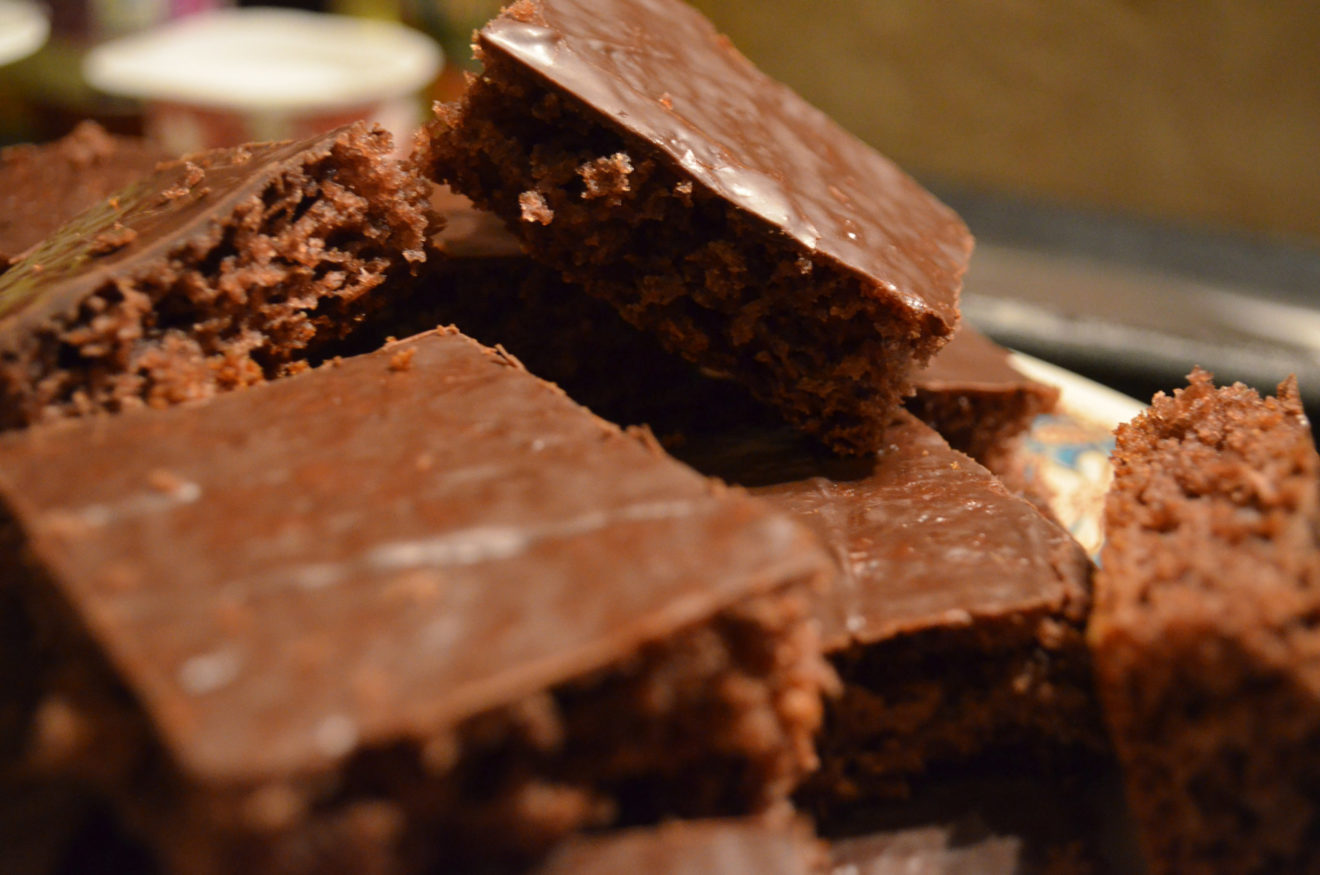 Instructions 
To begin with, first, heat the low-fat milk in a pan and add about 1 teaspoon of ghee to it and bring this mixture to a boil.
Now add milk powder to this ghee and milk mixture and mix it thoroughly with the help of a spoon. Milk powder khoya is ready ( Note that you can also use store-bought khoya and skip this step).
Now, on a medium flame, heat a heavy bottom non-stick pan and add ghee or unsalted butter in it.
Once ghee melts, add brown sugar into the pan and stir it continuously until the sugar melts completely.
Then slowly add the milk powder khoya, cardamom powder, and cocoa powder in it and keep stirring continuously while adding to avoid lumps.
After 7 to 8 minutes, you will notice that the burfi mixture is getting dense and stiff and it is leaving the sides of the pan.
Turn off the flame and pour this burfi mixture on a greased plate and allow it to set.
Once the burfi mixture is ready, cut it into a square burfi shape with the help of a knife.
Chocolate burfi is ready to serve.
You can garnish with chopped almonds and pistachios on top. Or alternatively, you can also pour a layer of dark chocolate sauce on the top and leave it to set in the refrigerator for about 1 to 2 hours.
Pin Chocolate burfi recipe for later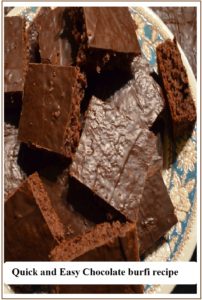 You May Also Like