Ganesh Chaturthi Celebration In India
First of all, Happy Ganesh Chaturthi to all our readers. In this post,  I would like to talk about the Ganesh Chaturthi festival. What is Ganesh Chaturthi and why is it celebrated? Also, how Ganesh Chaturthi Celebration originated in India.
Ganesh Chaturthi is also known as Vinayak Chaturthi. Each year Ganesh Chaturthi celebration lasts for ten days. The festival celebrates the birthday of Lord Ganesha. Lord Ganesh, the elephant-headed god, is the younger son of Goddess Parvati and Lord Shiva. Lord Ganesha, is The Lord of knowledge, wisdom, prosperity, and good fortune according to Hindu mythology. He is also considered the God of new beginnings. Lord Ganesha is often worshiped at the beginning of all rituals and ceremonies.
Lord Ganesha is well known for 108 distinct names. Vighnaharta; the one who removes obstacles, and Buddhi Pradayaka; the one who grants knowledge, are his two amongst 108 other names. Lord Ganesha is generally called as Ganapati and Vinayaka. Gana means group and pati means lord, Ganpati means Lord of people. Vinayaka means one who has all the characteristics of a Nayak that is a leader.
Each year, Ganesh Chaturthi arrives in August or September. The festival falls on the Shukla Chaturthi day of the Hindu month Bhadra. It lasts for ten days and ends on the fourteenth day of Shukla paksha, known as Anant Chaturdashi.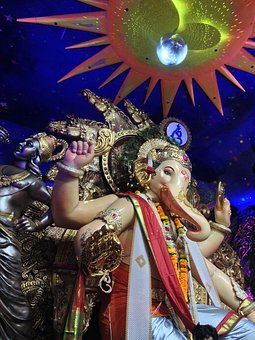 The Story Behind Ganesh Chaturthi
The Story behind the Ganesh Chaturthi celebration which I heard from my Grand Parents is as follows. Lord Shiva as usual was away from mount Kailash, as he is God and he has to look after the world. In her loneliness, she decided to form a child. Goddess Parvati was the creator of Ganpati or Lord Ganesha. She herself without Lord Shiva, utilized her body dirt to form Ganesha and proffered life in him.
According to Hindu mythology, once, Goddess Parvati set Ganesha outside the door of her room, to keep an eye on while she had gone for a bath. While she left, Lord Shiva arrived. Unknown to the fact that Ganesha is his son, he got into a battle with Ganesha. Lord Ganesha didn't allow Lord Shiva to enter Goddess Parvati's room, as per his mother's orders.
Angry Lord Shiva takes out Ganesha's head with his weapon Trishul. At the same time, Goddess Parvati saw this site. In anger, she appeared as Goddess Kali and started destroying the whole world. As this could lead to the end of the world, this stressed all Gods and Goddesses. They all prayed to Lord Shiva to discover a solution and calm the anger of Goddess Kali.
Shiva at that point ordered his followers to go and discover a kid whose mother has her back towards her child. He ordered to bring the head of a child of a careless mother. The first child they saw happened to be of an elephant, and as ordered they sliced his head and brought it to Lord Shiva. Lord Shiva set the head on Ganesha's body and gave life into it once more. The rage of Maa Kali calmed and Goddess Parvati was once again back to her normal form. All God and Goddesses blessed Lord Ganesha at that time. And since then this day marks itself as Ganesh Chaturthi for this reason.
Ganesh Chaturthi Celebration In India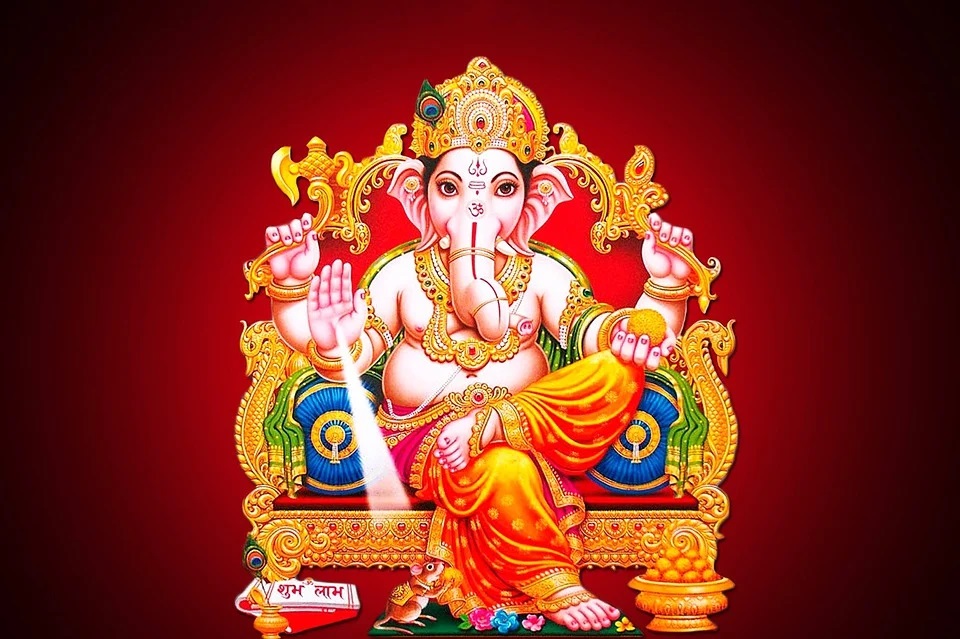 The festival of Ganesh Chaturthi marks since Indian warrior-king Shivaji Maharaj's time. Till the freedom struggle of India, the Ganesh Chaturthi celebration was a private event. Lokmanya Tilak transformed the Ganesh Chaturthi from a private event to a grand public festival. The motive of this celebration was to bring people of all castes united and celebrate this festival. India observes the festival of Ganesh Chaturthi with all excitement and dedication. This festival has great importance particularly in the states of Maharashtra and Gujarat.
The celebration begins with setting up huge beautiful pandals. People bring the idols of their Ganesh Deva home and worship him. The length of this celebration depends on one's tradition and it varies from one day, three days, five days to eleven days. Large numbers of sweets especially modak are made to offer to Lord Ganesha during the celebration. Modak is his most loved sweet and is the main dish prepared on Ganesh Chaturthi day.
During the celebrations, all men and women gather and do bhajans and kirtans in the morning and night. They together sing Lord Ganesha's Aarti and offer bhog to the Lord. Children play around in the pandal. Visitors from different places come to offer their prayers. They seek Lord Ganesha's blessings.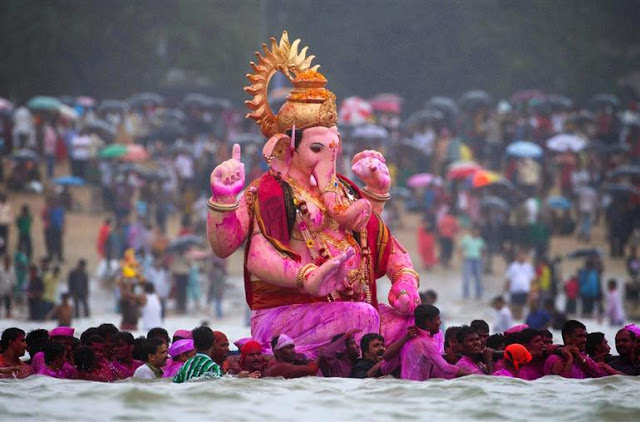 On the last day, which is on the Anant Chaturdashi, the idol of Lord Ganesha is carried out in a colorful and musical parade with all due care. It is then submerged traditionally in a river or seawater. All men and women pray to Lord Ganesha to remove all obstacles from their lives and to come back soon the next year. They pray to get lots of blessings.
Since large idols were created from Plaster of Paris, they are non-biodegradable naturally, and since these remain to float on the surface of the water, resulting in they killing of the water bodies. This harms the aquatic ecosystem. So, as time passed, people who celebrate Ganesh Chaturthi at home, started opting for clay Ganesha idols. They bring a small and simple Ganesha idol made of clay and plants. Some families also make their own DIY. This is how people began celebrating eco-friendly Ganesh Utsav.
So this is the story behind Ganesh Chaturthi and how the Ganesh Chaturthi celebration in India takes place. At last, my heartily wishes to all on Ganesh Chaturthi and Happy Ganesh Utsav. 🙂