Top 15 Family Holiday Destinations in India – Part 3
In continuation of our previous post Top 15 Family Holiday Destinations in India – Part 1 & Part 2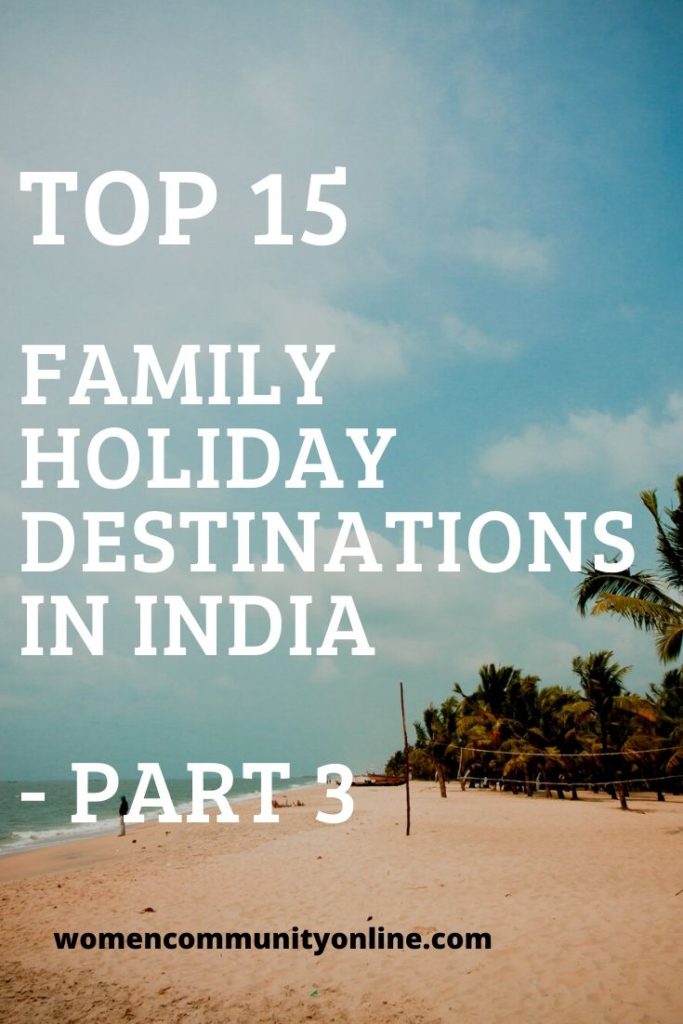 11. Andhra Pradesh
Andhra Pradesh is an Indian state located in the southeastern region. The state houses many travel destinations, forts, historical monuments, holy temples, rich natural resources, diamond mines, rivers. Besides its also known for its local spicy food and biryani. Andhra Pradesh marks the second-longest coastline with the Bay of Bengal. This state is also popular as the Kohinoor of India since the 18th century. Kohinoor or the Koh-i-Noor which means Mountain of Light. People of Andhra Pradesh are generous, peace-loving, and religious. Various languages like Telugu, Hindi, English, Urdu, Tamil, Marathi, Kannada, Oriya are spoken in Andhra Pradesh, but Telugu is the official language. The Andhra Pradesh cuisine includes both vegetarian and fresh seafood.
Places to see in Andhra Pradesh
1. Visakhapatnam
Famous for its beaches, tourist spots, and popular shopping destinations.
Places To Visit Nearby
Borra Caves
INS Kurusura Submarine Museum
Kailasagiri
Rishikonda Beach
Yarada Beach
2. Tirupati
Famous for Sri Venkateswara Temple dedicated to Lord Vishnu
Places To Visit Nearby
Akasaganga Teertham
Silathoranam
Swami Pushkarini Lake
City Shopping
Srikalahasti temple
Vedadri Narasimha Swamy Temple
3. Amaravathi
Famous for Amareswara temple dedicated to Lord Shiva
Places To Visit Nearby
Kotappakonda
Bhattiprolu
Pankala Narasimha Temple
Amravati Museum
Dhyana Buddha Statue
4. Ananthagiri Hills
Famous for beautiful hills and Anantha Padmanabha Swamy Temple
Places To Visit Nearby
The Borra Hills and Caves
Araku Tribal Museum
Musi River
Padmapuram Gardens
Dolphins Nose
Tyda Park
5. Vijayawada
Famous for Kanka Durga
Places To Visit Near Vijaywada
Bhavani Island
Kanaka Durga Temple
Undavalli Caves
Kondapalli Fort
Mogalarajapuram Caves
Subramanya Swamy Temple
6. Anantapur
Famous for Silk Trade, Handmade pure silk sarees, Granite, and Cement production.
Places To Visit Nearby
ISKCON Anantapur Temple
Veerabhadra Temple
Prasanthi Nilayam
Lepakshi Bull
Penukonda Fort
7. Kurnool
Famous for Srisailam jyotirlingas, Srisailam Dam, Srisailam ropeway, and Nallamala Hills.
Places To Visit Nearby
Ahobilam Temple
Yaganti Temple
Mahanandi Temple
Sakshi Ganapati
Temple Belum Caves
Rollapadu Wildlife Sanctuary
Orvakal Rock Garden
8. Guntur
Famous for chili, cotton, and tobacco exports.

Places To Visit Near Guntur
Jillellamudi Amma Temple
Amareswara Temple
Pankala Narasimha Temple
Sri Kodanda Ramaswamy Temple
Surya Lanka Beach
10. Nellore
Famous for Export of prawns, shrimps, and other crops.
Places To Visit Nearby
Sri Ranganthaswamy Temple
Mypadu Beach
Pulicat Lake
Nelapattu Bird Sanctuary
Narahsimhaswamy Temple
11. Gandikota
Famous as Arizona Of India for spectacular Forts, Waterfalls, Lakes views and kayaking, camping, trekking.
Places To Visit Nearby
Belum Caves
Owk Reservoir
Yaganti Temple
Gandikota Fort
12. Machilipatnam
Famous for Kalamkari textiles and Kalamkari Paintings.
Places To Visit Nearby
Shiva Temples
Manginapudi Beach
Panduranga Swamy Temple
Dattashram
Machilipatnam Church
The Lighthouse
Sai Maharaj Devalayam
14. Rajahmundry
Famous for its heritage, history, culture, agriculture, floriculture.
Places To Visit Nearby
Pushkar Ghat ISKCON Rajahmundry
Sri Sri Radha Gopinath Temple
Venkateswara Temple
Markandeya Temple
Godavari Bridge
Mandapalli – Mukteswaram
15. Nagarjunakonda
Famous for Hindu and Buddhist shrines.
Places To Visit Nearby
Nagarjunasagar Dam
Nagarjunakonda Caves
Srisailam
Kurnool
16. Annavaram
Famous for Lord Veera Venkata Satyanarayana Swamy Shrine
Places To Visit Nearby
Rajahmundry
Konaseema
Kakinada
Visakhapatnam
17. Araku Valley
Famous for picturesque beauty, ghats, valley, waterfalls, and streams passing by the route of the train track and roads.

Places To Visit Nearby
Coffee Museum
Padmapuram Gardens
Galikonda View Point
Kollaput Jala Tarangini
Chaparai Waterfalls
18. Rushikonda Beach
Famous for Beach, golden sand, water games, and elevated restaurants.
Places To Visit Nearby
Matsyadarshini Aquarium
Varaha Lakshmi Narasimha Temple
Jagadamba Center
VUDA Park
Sri Venkateswara Temple
19. Bhavani Island
Famous for Kanaka Durga Temple dedicated to Goddess Durga.
Places To Visit Near Bhavani Island
Indrakiladri Hill
Malleswara Swamy temple
20. Coringa Wildlife Sanctuary
Famous for 24 species of mangrove tree and 120 pieces of birds.
Places To Visit Nearby
Kakinada Port
Sri Veereswara Swamy Temple
21. Maredumilli
Famous for rivers, valleys, dense greeneries, natural beauty, and adventure activities.
Places To Visit Nearby
Jalatarangini Waterfalls
Swarnadhara and Rampa waterfalls
22. Draksharamam
Famous for pilgrim site of Lord Bheemeswara Swamy and Manikyamba deities
Places To Visit Nearby
Sri Bhimeswara Swamy Temple
Sree Veera Venkata Satyanarayana Swamy Devasthanam
Godavari Barrage. Sri Gayathri Asthanam
Ontimamidi Historical site
Sri Veera Venkata Satyanarayana Swamy Temple
Ambedkar Statue
23. Kaigal Falls
Famous for a waterfall, Flora and Fauna, and wildlife.

Places To Visit Nearby
Shivalinga near falls
Koundinya wildlife sanctuary
Horsley Hills
24. Nagalapuram
Famous for Vedanarayana Temple dedicated to Lord Vishnu.
Places To Visit Nearby
Nagalapuram Falls
Kailasakona Waterfalls
Horsley Hills
Ubbalamadugu Falls
Whisper Winds View Point
25. Lambasingi
Famous for wildlife, tea, and coffee plantations, natural beauty, and flora.
Places To Visit Nearby
Thajangi Reservoir
Kothapalli Waterfalls
Susan Garden
Ghat Road
Kondakarla Bird Sanctuary
12. Karnataka
Karnataka joined with the coastline of the Arabian Sea, is a southwest Indian state. It is well known as the center of the software industry and biotechnology. Karnataka is also popular for its opulent temples, heritage destinations, national parks, wildlife, hill stations, waterfalls, pilgrimage, beaches, meadows, natural surroundings, cool climate, nightlife, and popular shopping and travel destinations. The people of Karnataka speak Kannada and are very friendly. They follow Hinduism, Christianity, and Islam religion. Their chief food dishes include ragi, wheat chapattis, chicken dishes, spicy curries, pickles, and buttermilk.
Places to see in Karnataka
1. Coorg
Famous for Wildlife, Western Ghats, Variety of coffee, and the Kodavas.
Places To Visit Nearby
Abbey Falls
Talakaveri
Golden Temple Barapole River
Nagarhole National Park
2. Gokarna
Famous for Beaches
Places To Visit Nearby
Om beach, Half Moon Beach, Paradise Beach, Gokarna Beach, and Belekan beach.
Mirjan Fort
Mahabaleshwara Temple
Koti Tirtha
3. Bangalore
Famous as Silicon Valley of India, IT hub of India.
Places To Visit Near Bangalore
Bangalore Palace
Cubbon Park
Lalbagh
Bannerghatta National Park
UB City MallMG Road
4. Hampi
Famous for heritage, sculptures, and monuments.
Places To Visit Near Hampi
Virupaksha Temple
Vithala Temple
Lotus Palace
Yantrodharaka Hanuman Temple
Hampi Bazaar
Hippie Island
5. Mysore
Famous for royal heritage, sweets, and monuments.
Places To Visit Near Mysore
Chamundeshwari Temple
Mysore Palace
Mysore Zoo
Brindavan Gardens
Somanathapura Temple
Shuka Vana
6. Chikmagalur
Famous for a peaceful environment, dense green forests, coffee fields, and tall mountains.
Places To Visit Nearby
Bhadra Wildlife Sanctuary
Kudremukh National Park
Mullayanagiri
Bhadra River water sports
Baba Budangiri
Coffee Plantations
7. Kabini
Famous for wildlife, birdlife, jungle safari, and boating.
Places To Visit Nearby
Nagarhole National Park
Jungle Safari
Elephant Safari
Kabini Dam
Kabini River Lodge
8. Jog Falls
Famous for beautiful waterfalls and temples.
Places To Visit Nearby
Unchalli Falls
Bennehole Falls
Yana, Koosalli Waterfalls
Banavasi
Shivaganga Falls
Honnemaradu
9. Murudeshwar
Famous for second-tallest Shiva statue, Murudeshwar Temple
Places To Visit Nearby
Netrani Island
Murudeshwar Beach
Murudeshwar Fort
Statue Park
Bhatkal Beach
10. Bandipur National Park
Famous for Bandipur National Park and Tiger Reserve
Places To Visit Nearby
Biligirirangan Hills
Malai Mahadeshwara Temple
Biligiri Rangaswamy Temple Wildlife Sanctuary
Dodda Sampige Mara
11. Udupi
Famous for Lord Krishna Temple
Places To Visit Near Udupi
Mary's Island
Malpe Beach
Kaup Beach
Mookambika TempleKudlu Falls
12. Pattadakal
Famous for UNESCO world heritage site
Places To Visit Nearby
Virupaksha Temple
Galganatha Temple
Papanatha Temple
Mallikarjuna Temple
Sangameshvara Temple
Kadasiddeshwar Temple
13. Nandi Hills
Famous for the scenic beauty and rustic beauty.
Places To Visit Near Nandi Hills
Bhoga Nandeeshwara Temple
Amrita Sarovar
14. Mangalore
Famous for beaches, temples, watersports, and distinct culture.
Places To Visit Near Mangalore
Kudroli Gokarnath Temple
Kateel Shri Durgaparameshwari Temple
Kadri Manjunath Temple
Tannirbhavi Beach
Panambur Beach
15. Shimoga (Shivamogga)
Famous for sightseeing, wildlife, waterfalls.
Places To Visit Nearby
Dabbe Falls
Kodachadri
Gajanur Dam
Jog Falls
Agumbe
Mandagadde Bird Sanctuary
13. Kerala
Kerala has marked itself as one of the most popular travel destinations of India as well as the world. The state is located on the tropical Malabar Coast on the edge of the sea Arabian Sea. Kerala is popular for its unique culture, traditions, backwaters, palm-lined sandy shore, wildlife, national parks, western ghats, green hills, local cuisine as well as tea, coffee, and spice fields. The people of Kerala are very modest and religious who are sincere in following their traditions and rituals. They speak English and Tamil language but the majority of people speak Malayalam. The Kerala cuisine includes various rice preparation, tapioca, and coconut items made with various spices.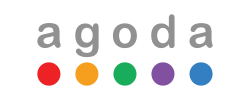 Places to visit in Kerala
1. Munnar
Famous hill station, for its mild climate, and tea farms.
Places To Visit Nearby
Echo Point
Atukkad Waterfalls
Tata Tea Museum
Eravikulam National Park
Wonder Valley
Adventure Amusement Park
2. Alleppey
Famous as the Venice of the East for its beaches, enticing backwaters, paddy grasslands, lakes.
Places To Visit Nearby
Ambalapuzha Sree Krishna Temple
Mannarasala Sree Nagaraja Temple
Revi Karunakaran Museum
Alappuzha Beach
St. Andrew's Basilica Arthunkal
Alappuzha Lighthouse
3. Wayanad
Famous for its natural beauty, parks, hills, valleys, mountains, and adventurous trekking trails.
Places To Visit Near Wayanad
Chembra Peak
Meenmutty Waterfall
Edakkal Caves
Wayanad Wildlife Sanctuary
Phantom Rock
4. Kochi
Famous for natural ports and beautiful backwaters.
Places To Visit Nearby
Mattancherry Palace
Fort Kochi
Jewish Synagogue
Chinese Fishing Nets
Willingdon Island
Veeranpuzha Lake
Backwaters
5. Sabarimala
Famous for Sabarimala Sree Ayyappa Dharma Sastha Temple
Places To Visit Nearby
Makaravilakku
Malikkappuram Devi Temple
Vavar Shrine
Pampa Ganapathy Temple
Erumeli
6. Idukki
Famous for natural beauty, magnificent flora, and fauna.
Places To Visit Nearby
Hill View Park
Kulamavu Dam
Idukki Arch Dam
Painavu
Nandukani
Anakkara
Keezharkuthu Falls
Periyar National Park
7. Kozhikode
Famous as a cotton-weaving hub, and for its great diversity in local food.

Places To Visit Nearby
Peruvannamuzhi Dam
Kadalundi Bird Sanctuary
Kozhikode Beach
Pazhassiraja Museum
Matri Dei Cathedral
Kappad Beach
Mishkal Palli Mosque
8. Trivandrum
Famous for Temple, beaches, backwaters, and the Western Ghats.
Places To Visit Near Trivandrum
Neyyar Dam & Wildlife Sanctuary
Padmanabhaswamy Temple
Poovar Island
Kanakakunnu Palace
Zoological Park
Happy Land Water Theme
Sree Padmanabhaswamy Temple
Magic Planet Theme Park
Kovalam Beach
Attukal Bhagavathy Temple
9. Thattekad Bird Sanctuary
Famous for Bird Sanctuary
Places To Visit Nearby
Bhoothathankettu Dam
Nadukani
Bhoothathankettu
Malayattoor
14. Tamil Nadu
The southern Indian state Tamil Nadu is located on the southeastern shoreline of the Indian Peninsula, and is a part of the coromandel coast of Bay of Bengal and the Indian Ocean, making the third-longest coastline in the country. Tamil Nadu is famous for its Hindu temples, pilgrimage sites, beaches, architecture, local cuisine, folk dance, and Karnatak music. The lifestyle of people in Tamil Nadu is traditional and festive. The majority of people here speak Tamil while other languages like Telugu. Kannada, Urdu, and Malayalam are also spoken. Rice is the staple food of Tamilians which is served with sambhar, curry, rasam, or curd.
Places to see in Tamil Nadu
1. Rameshwaram
Famous for Rameshwaram Jyotirlinga Temple
Places To Visit Near Rameshwaram
Dhanushkodi Temple
Dhanushkodi Beach
Pamban Bridge
Agnitheertham
Annai Indira Gandhi Road Bridge
Five-faced Hanuman Temple
Gandhamadhana Parvatham
Ariyaman Beach
2. Chennai
Famous for Tropical Climate, Temples, and Unique culture.
Places To Visit Nearby
Yercaud
Yelagiri
Ooty
Pondicherry
Coorg
Munnar
Kanchipuram
3. Ooty
Famous for local cuisine, lakes, spices, and gardens.
Places To Visit Near Ooty
Ooty Lake
Emerald Lake
Nilgiri Mountain Railway
Ooty Botanical Gardens
Ooty Rose Garden
Avalanche Lake
Pykara Waterfall
Mudumalai National Park
4. Kanyakumari
Famous for Bhagavathy Temple, and the conflux of the Bay of Bengal, the Arabian Sea, and the Indian Ocean.
Places To Visit Near Kanyakumari
Thirparappu Falls
Vivekananda Rock Memorial
Thanumalayan Temple – Sthanumalayan Kovil
Thiruvalluvar Statue
Kumari Amman Temple
Padmanabhapuram Palace
5. Kanchipuram
Famous for holy temples and handwoven Kanchipuram silk sarees.
Places To Visit Nearby
Kamakshi Amman Temple
Varadharaja Perumal Temple
Devarajaswami Temple
Kailasanathar Temple
Kanchi Kamakoti Peetam
Kanchi Kudhil
Ekambaranatha Temple
Vaikunda
6. Madurai
Famous for historical monuments, and automobile, rubber, granite, chemical, and manufacturing industries.
Places To Visit Near
Meenakshi Temple
Thirumalai Nayakar Mahal
Vaigai Dam
Alagar Koil
Meghamalai
Samanar Hills
Gandhi Museum
Koodal Azhagar Temple
7. Mahabalipuram
Famous for magnificent architecture and sculpture, beaches, and temples.
Places To Visit Nearby
Krishna Cave Temple
Varaha Cave Temple
Mahishasuramardini Cave
Ganesh Ratha Temple
Sri Sthala Sayana Perumal Temple
Trimurti Cave
Sculpture Museum
Olakkannesvara Temple
8. Coimbatore
Famous for the textile industry and cotton production.
Places To Visit Near Coimbatore
Vydehi Falls
Kovai Kondattam
Marudhamalai Hill Temple
Adiyogi Shiva Statue
Velliangiri Hill Temple
Perur Pateeswarar Temple
9. Coonoor
Famous for Nilgiri hills, wildflowers, birds, trekking, hiking, and tea plantations.
.
Places To Visit Nearby
Sim's Park
Ketti Valley
Hidden Valley
Dolphin's Nose
Highfield Tea Factory
Lamb's Rock
Heritage Train
10. Chettinad
Famous for palaces, temples, and local delicacies.
Places To Visit Near Chettinad
Chettinad Palace
Chettinad Museum
Chettinadu Mansio
Athmanathaswamy Temple
11. Chidambaram
Famous for Chidambaram Nataraja temple
Places To Visit Near Chidambaram
Pichavaram
Gangai Konda Cholapuram
Thirukkadaiyur
Mayiladuthurai
Vaitheeswaran Koil
Pichavaram Mangrove Forests
12. Vellore
Famous for forts, temples, hills
Places To Visit Near Vellore
Vellore Fort
Government Museum
Science Park
Vainu Bappu Observatory
Amirthi Zoological Park
Sripuram Golden Temple
Jalakandeswarar Temple
13. Koli Hills
Famous for Hills, Waterfalls, Temple, Garden, Caves.
Places To Visit Near
Agaya Gangai Waterfalls
Arappaleeswarar Temple
Siddhar Caves
Tampcol Medicinal Farm
14. Papanasam Falls
Famous for Riverview, waterfalls, Temple, Papanasam dam, and Hydro-Electric Power Plant.
Places To Visit Nearby
Agasthiyar falls
Papanasam Falls
Sivasailam Temple
Karaiyar Dam
Ambasamudram
Banatheertham Falls
Shivamathungai Falls
Kalakkadu Wildlife Sanctuary
15. Silver Cascade Falls
Famous for a picturesque lake view, and waterfalls with clear and glittering water.
Places To Visit Nearby
Kodaikanal Lake
Bear Shola Falls
Berijam Lake
16. Kodaikanal
Famous for flora and fauna, lakes, trekking, and hills.
Places To Visit Nearby
Coakers Walk
Mannavanur Lake
Kodaikanal Lake
Berijam Lake
Pine Forest
17. Doddabetta Peak
Famous as the highest Nilgiri Mountains and for trekking.
Places To Visit Nearby
Ooty Botanical Gardens
Rose Garden
Katary Falls
Lamb's Rock
Coonoor Bazaar
18. Ketti Valley
Famous as the Switzerland of South India for its beautiful valley, blue mountain hills, and picturesque landscapes.
Places To Visit Near Ketti Valley
Bhavani Lake
Rose Garden
Elk Hill
Murugan Temple
19. Meghamalai
Famous for High wavy Mountains
Places To Visit Nearby
Megamalai Wildlife Sanctuary
Meghamalai Falls
Murugan Temple
Mangala Devi
20. Anamalai Tiger Reserve
Famous for Flora and fauna, Wildlife Sanctuary and National Park.
Places To Visit Near
Tirumurthi Temple
Pollachi Town
Masaniamman Temple
21. Erumbeeswarar Temple
Famous for sightseeing and Lord Shiva Temple.
Places To Visit Near
Arasaie Amman temple
Raja Ganapati temple
Pillaiyar Kovil
Erunbeeswarar malai kovil
15. Andaman & Nicobar Islands
Andaman and Nicobar Islands located in the eastern Indian region is an Indian union territory gliding on isolated and remote shores in the Bay of Bengal. The Andaman and Nicobar Islands are famous all over the world for countless islands, sandy palm-lined beaches, tropical rain forests, mangroves, water sports, scuba diving, and snorkeling. The people here speak Bengali, Hindi, Tamil, Telugu, and Malayalam. Rice is the staple food in the Andaman Nicobar islands. Their local delicacies include fresh seafood and vegetarian meals.
Places to visit in Andaman & Nicobar Islands
1. Swaraj or Havelock Island
Famous for beautiful sandy beaches, seafood, restaurants, water adventure, scuba diving, and snorkeling.
Places To Visit Near Havelock
Radhanagar Beach
Elephant Beach
Kalapathar Beach
Govind Nagar Beach
Vijaynagar Beach
Lalaji Bay Beach
2.  Cellular Jail or Kala Paani
Famous for the biggest jails in Asia and a famous national monument.
Places To Visit Near Cellular jail
Andaman Dolphin Boat Tours & Water Sports
Marina Park and Aquarium
Elephant Beach
Havelock Island
Fishing
Seakart Adventure Andamans
Ross Island
3. Netaji Subhash Chandra Bose Island or Ross Island
Famous for historical British and Japanese structures.
Places To Visit Nearby
Officer's Quarters
Remnants of the Club Houses
Ferar Beach
The Garden of Remembrance on Ross Island
Ancient Presbyterian Church
4. Neil Island
Famous for greenery, dense tropical forests, and white sandy beaches.
Places To Visit Near Neil Island
Bharatpur Beach
Laxmanpur Beach
Howrah Bridge
Sitapur Beach
Neil Island Jetty
5. Baratang Island
Famous for natural beauty, Limestone caves, dense mangrove riverside, tidal mud forests, and mud volcanoes.
Places To Visit Nearby
Limestone Caves
Parrot Island
Mud Volcano
6. Port Blair
Famous for clean clear water beaches.

Places To Visit Near Port Blair
Cellular Jail
Rajiv Gandhi Water Sports Complex
Mahatma Gandhi Marine National Park
Wandoor Beach
Chatham Saw Mill
Corbyn's Cove Beach
Chidiya Tapu
Samudrika Marine Museum
North Bay Island
Rutland Island
Jolly Buoy Island
Red Skin Island Beach
Rubber Plantations
Karmatang Beach
7. Little Andaman
Famous for Red palm oil production, waterfalls, and white surfing.

Places To Visit Near Little Andaman
Butler Bay Beach
Kalapathar Limestone Caves
White Surf Waterfall
Whisper Wave waterfall
8. Diglipur
Famous for picture-perfect beaches, animal and floral lives, and sea turtle nesting.
Places To Visit Near Diglipur
Saddle Peak National Park
Ram Nagar
Lamiya Bay
Alfred Caves
Pathi Level Beach
Jal Tikry
Ross and Smith Islands
Kalipur Beach
9. Neil Island
Famous for turtle nesting, white sandy beaches, shell hunting, adventure sports, photography, sunset viewing.
Places To Visit Near Neil Island
Saddle Peak
Kalipur Beach
Aerial Bay Jetty
Patti Level
Lamiya Bay Beach
Mud Volcano
Alfred Caves
Howrah Bridge
Sitapur Beach
Bharatpur Beach
Ramnagar Beach
10. Sandbar Beach
Famous for glittering white sands beaches with crystal clear water.
Places To Visit Nearby
Diglipur
Aves Island
Amkunj Beach
Lalaji Bay Beach
Long Island
Narcondam Island
Baratang Island
Barren Island Volcano
11. Amkunj Beach
Famous for black sand beaches, clear skies beaches, and turtles viewing.
Places To Visit Near Amkunj Beach
Panchvati Hills
Cuthbert Bay Beach
Long Island
Dhani Nallah Mangrove Nature Walkway
Sandbar beach
12. Stewart Island Beach
Famous for the brown-black color sandy beach, and rainbows spotting.

Places To Visit Nearby
Baratang Island
Ross Island and Smith Island
These top 15 popular holiday destinations are wonderful places to travel and create memories with your loved ones. Do not let this holiday season go waste, visit any of these family holiday destinations in India.