7 Indoor Cooling Plants for Summer
Are you seeking out for a natural, eco-friendly, easy, and inexpensive way of keeping your home cool for summers? Then these 7 indoor cooling plants for the summertime will assist you to get down the summer heat.
List of Indoor Cooling Plants for Summer that absorbs the heat and keeps the air fresh inside a room.
Aloe vera
Devil's ivy
Snake Plant
Fern
Weeping fig
Areca Palm
Rubber Plant
7 Indoor Cooling Plants for Summer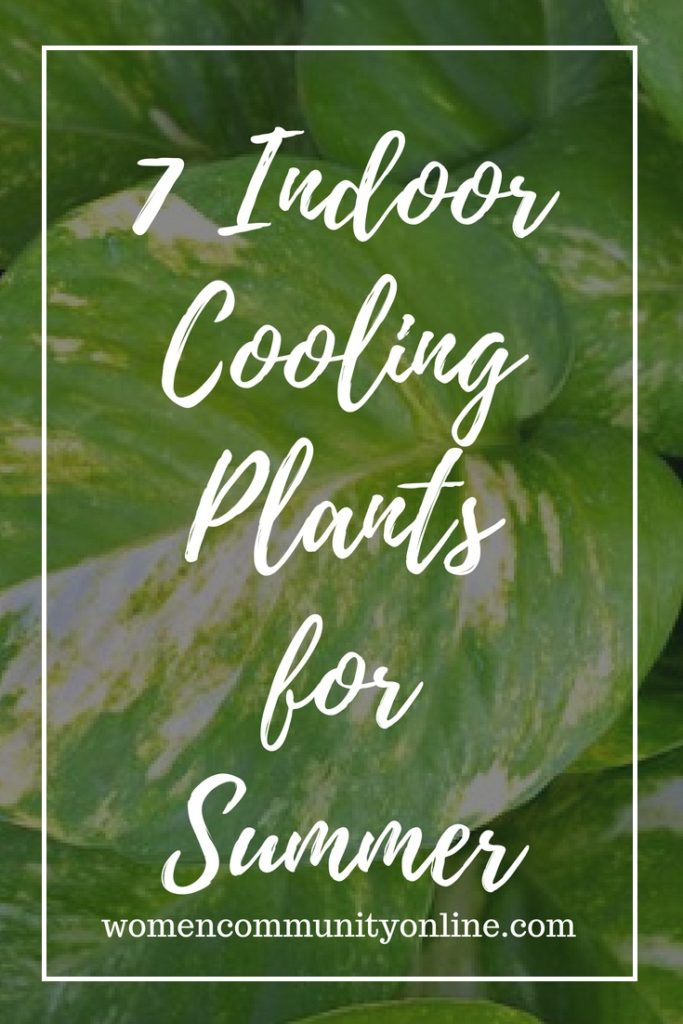 Houseplants absorb hot air and release oxygen and moisture into the air via the transpiration process. To beat the heat, you can keep your home cool by planting such houseplants. These indoor plants don't require special positioning and can be placed near the window, corridor, or even in the balcony of your house. They'll keep the in-house air clean, cool and fresh. They'll also help you to remove toxic indoor pollutants and carbon dioxide gas and also add beauty to the interior of your house. So today I'm going to talk about such easily grown and available, indoor cooling plants for summer that can reduce the effects of the warm weather inside your home and keep the air cool in summers without using an Air Condition.
1. Aloe vera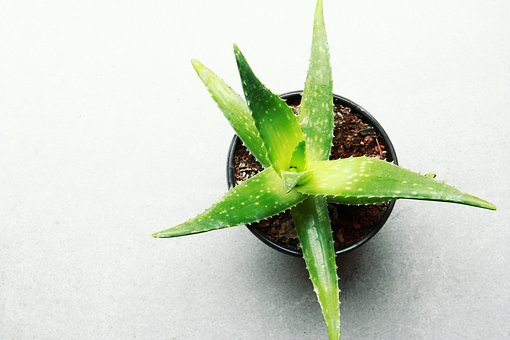 Aloe vera is a very well-known and refreshing houseplant, that belongs to the Aloe genus. It is found in various regions of the world with tropical climatic conditions, and it is easy to grow in the ground or a pot. Aloe vera plant has long green pointed leaves broader towards the root and pointed at the tip or the end. It bears flowers in the summer. This plant decreases the hot air from the house and also eliminates toxins like formaldehyde, carbon dioxide, benzene from the air. The excess water content of Aloe Vera releases moisture into the air through transpiration. It releases oxygen at night and absorbs atmospheric harmful gases. Besides, the Aloe vera plant also cuts down overheating within the house by decreasing the hot air temperatures.
Apart from this, Aloe Vera is also renowned for its health, beauty, and medicinal benefits. Its juice or extract offers great relief in many skin ailments, burns, and insects bites. While its gel has so many benefits, it is toxic for pets and it's not recommended to place within their reach. Aloe vera is also effortless to grow as it can be grown anywhere in the house. It requires moderate sunlight and daily watering, especially in summers.
2. Devil's ivy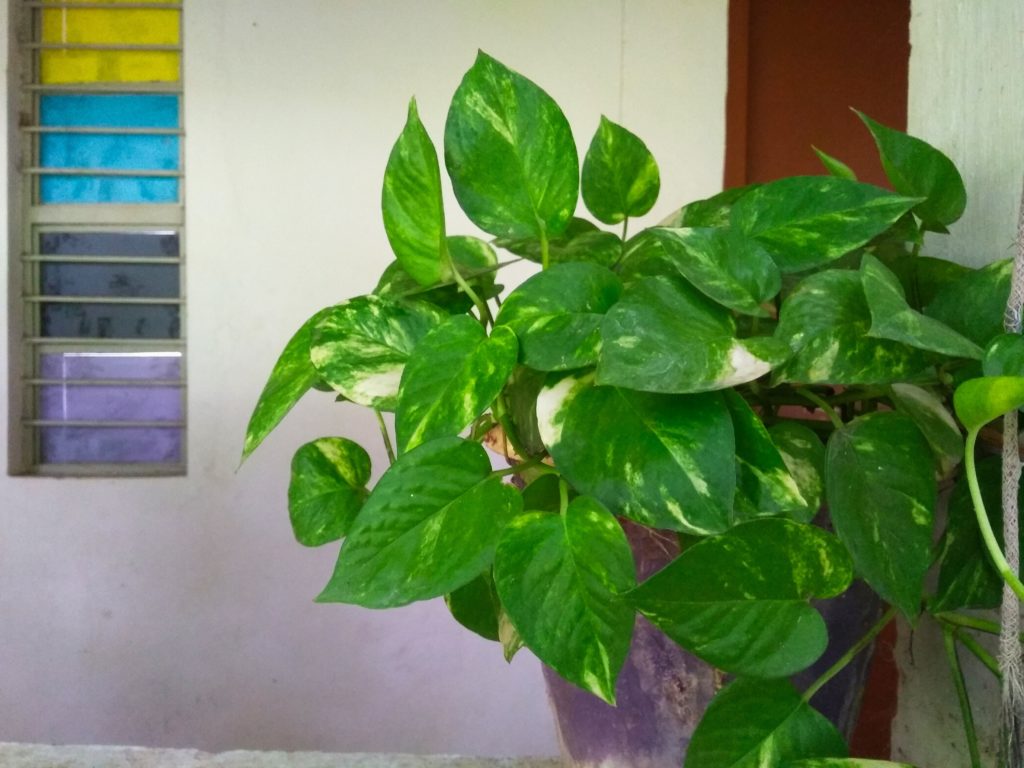 Devil's ivy or Epipremnum aureum or golden pothos is one of the most popular indoor cooling plants for summer. It is commonly known as the money plant in India. Devil's ivy is a plant of Araceae species, and it grows worldwide in tropical regions. It is an evergreen vine that compliments the beauty of any corner of your house. It also removes impurities of the surrounding air and keeps the house cool in the summer. Devil's ivy has large leaves that work as a natural humidifier. It eliminates indoor toxic gases like xylene, benzene, formaldehyde, and carbon monoxide.
This indoor plant can be placed in any corner of your house in a corridor, balcony, near a window, or in a water pot on the dining table. It's easy to grow and does not need much care and water.  This plant can also be toxic to pets.
3. Snake Plant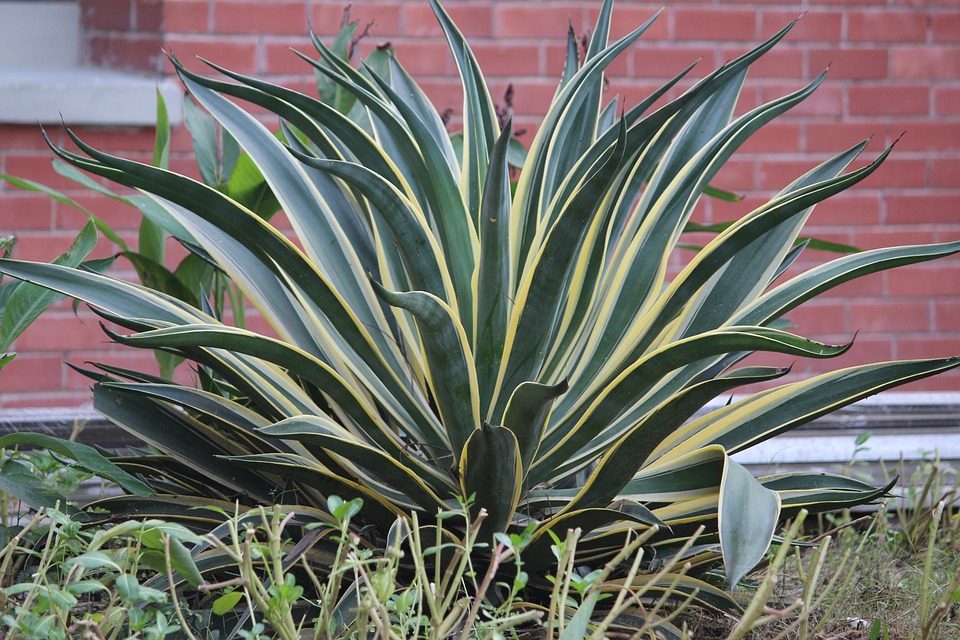 Sansevieria trifasciata is a unique plant of Sansevieria genus, found in the tropical regions of the world. It has long thick leaves. It is commonly known as a Snake Plant and also identified as Mother-in-Law's Tongue or a bedroom plant.
Like other listed indoor plants, the snake plant also emits oxygen at night and keeps the air clean and cool. It purifies the air by eliminating indoor toxins like nitrogen oxides, trichloroethylene, and toluene from the air. The snake plant requires moderate watering in summers and but good sunlight to grow. It is best to place near a window of a living room or a bedroom where it can get proper sunlight. This houseplant is toxic to pets and should be placed away from their reach.
4. Fern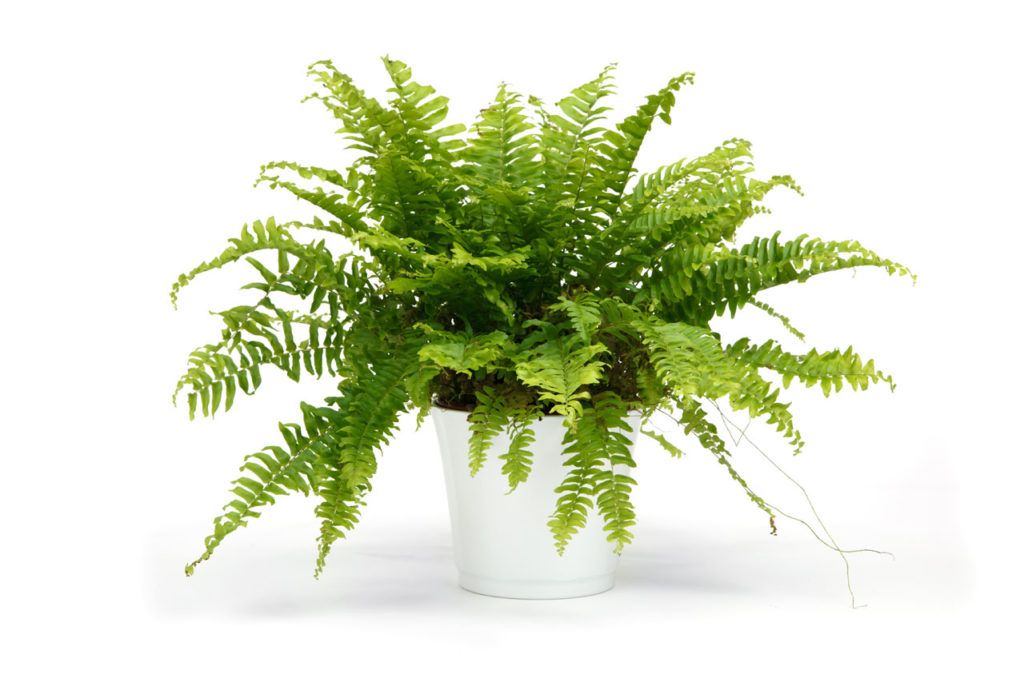 Fern belongs to the vascular group of plants and it falls under Polypodiopsida class. They're mainly found in deserts or mountain regions. They bear no flower and have small and complex leaves.
According to NASA's clean air study, the fern is an excellent indoor plant and one of the best cooling plants for summer. It works as a natural air humidifier and air purifier. Apart from giving clean and refreshing air in the room, it also decreases the heat. Like Aloe vera, fern also eliminates benzene and formaldehyde from the air. Place a fern plant near your balcony or window it will not only look regal but will help in maintaining the moisture of your house. Keep in mind to not place it under the direct sunlight, as fern dislikes the sunny and dry place. They need regular watering and moist soil to grow. This plant is also toxic to pets.
5. Weeping fig
Weeping Fig is also referred to as a ficus tree or benjamin fig. It falls under the flowering plant species.
It purifies the air of the room by eliminating indoor pollutants. Its small glossy leaves offer higher transpiration resulting in the cooler surrounding of the house. It is similar to the banyan tree in appearance with flexible branches and a truck. It grows about 2 to 3 meters in height when placed indoors but can grow taller outside. They can grow up to 10 feet in height in partial or full sunlight.  Weeping fig requires more water when young and less water later. They're toxic to pets.
6. Areca Palm
Areca Palm is also known as Dypsis lutescens, butterfly palm, golden cane palm, or a yellow palm. It is a flowering plant of Arecaceae species. It grows up to 10 to 12 meters in height. Areca Palm has green long, and pinny leaves. This plant bears yellow color flowers in summer and is also non-toxic to pets.
Areca Palm is a popular living room plant. It acts as a natural air humidifier. This plant maintains the in-house moisture by cooling the air inside your home and by eliminating dangerous pollutants like benzene, formaldehyde, and trichloroethylene from the air.
7. Rubber Plant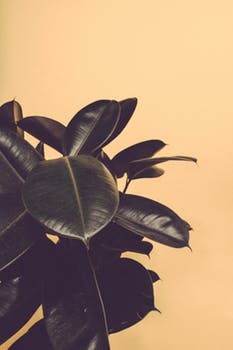 The general name of Peperomia obtusifolia or pepper face plant is the baby rubber plant. It's a flowering plant that belongs to the Piperaceae family. This plant can grow up to 30 cms in height and it's non-toxic to pets.
Baby Rubber plant has a thick stem and irregular fleshy leaves. Rubber Plant freshens the room and removes the indoor toxins and impurities from the air. The plant is best for cooling and freshening the in-house air. It does not need water regularly, however, it calls for good soil to grow and filtered sunlight.
You May Also Like: