7 Best Teacher Appreciation Gifts Ideas for Teacher's Day
Celebrated every year on the 5th of September, Teacher's Day is a day when teachers are appreciated and respected for their role in mending one's career. Here are some best teacher appreciation gifts ideas to say thanks to teachers for their selfless effort in educating the society.
In India, every year the Teacher's Day is observed on the 5th of September. This idea of celebrating the teacher's day has begun from the year 1962 to honor Dr. Sarvepalli Radhakrishnan. It's the birthday of Dr. Sarvepalli Radhakrishnan, who was the first Vice President and the second President of India. He was born on 5th September 1888 in Tiruttani, a town in the Tamil Nadu state of India. Dr. Sarvepalli Radhakrishnan was a teacher, politician, and philosopher. The devoted work of Dr. Sarvepalli Radhakrishnan in the field of education made his birthday an important day as the Teacher's day in the history of India.
Likewise, the International Teacher's Day also came into existence after the suggestion of UNESCO/ILO. Each year 5th October is celebrated as International Teacher's Day since 1994.
The role of a Teacher is very important in our life to become a successful person. A good teacher is the foundation of a good human being, a good citizen, and a good society. Here are some teacher appreciation gifts ideas to show gratitude to your favorite teacher this teacher's day.
1.Grow Printed Coffee Mug
Say Thank you and let them know how much you appreciate your special teacher with this Coffee Mug with a heart-shaped wooden tag.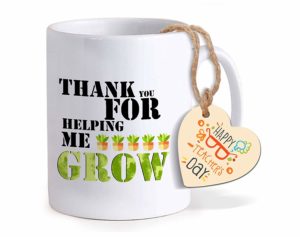 2. Golden Ganesha Idol Playing Flute
Polyresin, handmade and hand-painted Golden Ganesha Idol playing Flute, a perfect gift for a Thanksgiving day.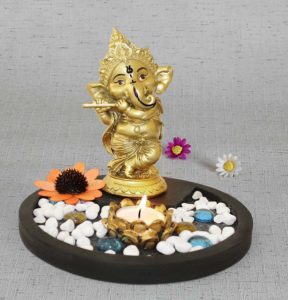 3. Brass Buddha Blessing
Brass Buddha's blessing with Kalash and shawl is a symbol of Harmony and a wonderful gift option.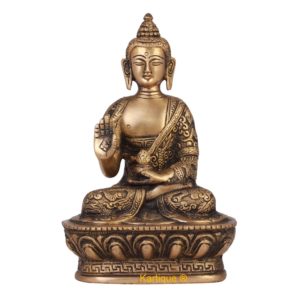 4. Best Teacher Golden Trophy and Medal
A perfect gift to honor your teacher with this best teacher golden trophy and medal.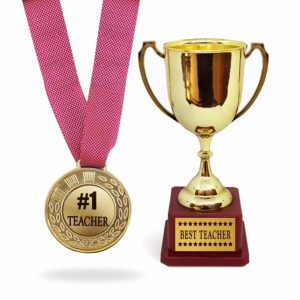 5. Teacher's Day Scroll Greeting Card
A very attractive Teacher's Day scroll greeting card with a clock, pen stand, and a coffee mug.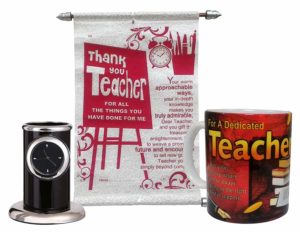 6. Good Luck Air Purifying Live Money Plant and Pink Syngonium Plant
Feng Shui good luck Air Purifying indoor Money Plant and Pink Syngonium Plant in a Ceramic Pot.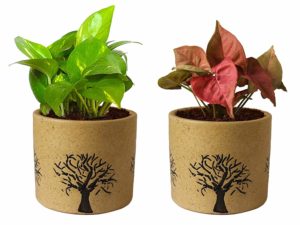 7. Leaf Tealight Holder with Two Ball Candle
A perfect gift idea to add a decorative touch to home decor for teachers.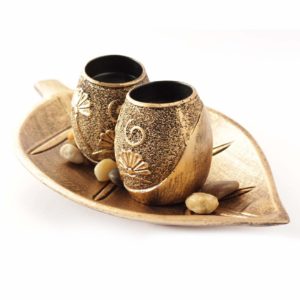 Happy Teacher's Day..!!!
Pin Best teacher appreciation gifts ideas for later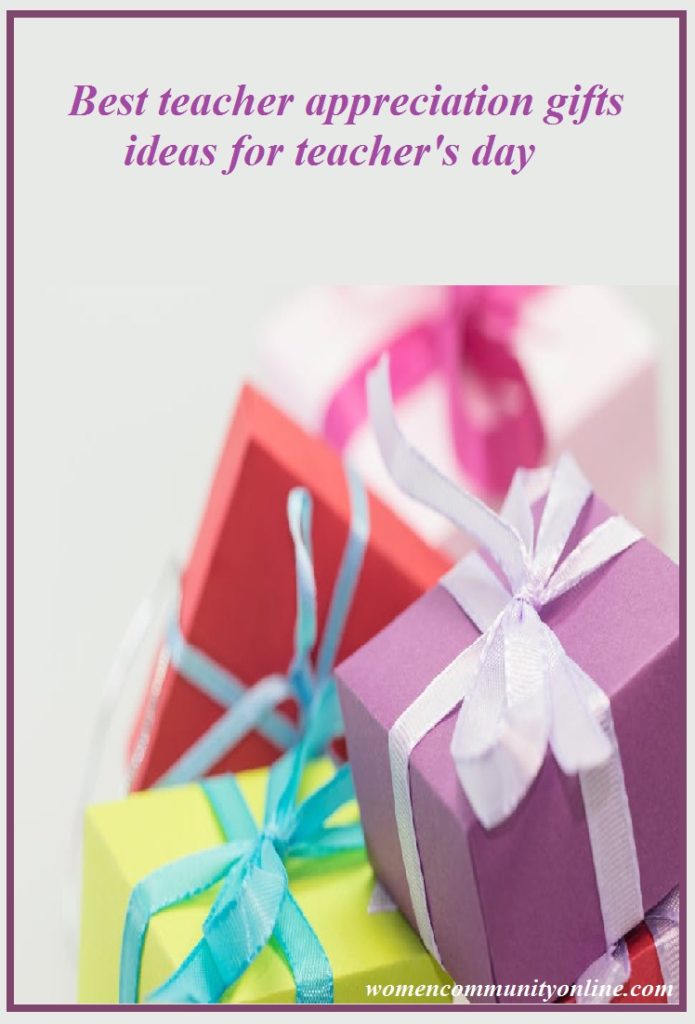 You May Also Like: