Importance of Guru Purnima
In 2018, we celebrated Guru Purnima on July 27.  It was a coincidence that the blood moon or the longest lunar eclipse of the century was also taking place with the festival of Guru Purnima, taking place after 104 years and making it more special. This year we will observe Guru Purnima on July 23. In this post, let us know what is the Importance of Guru Purnima and Guru in our life.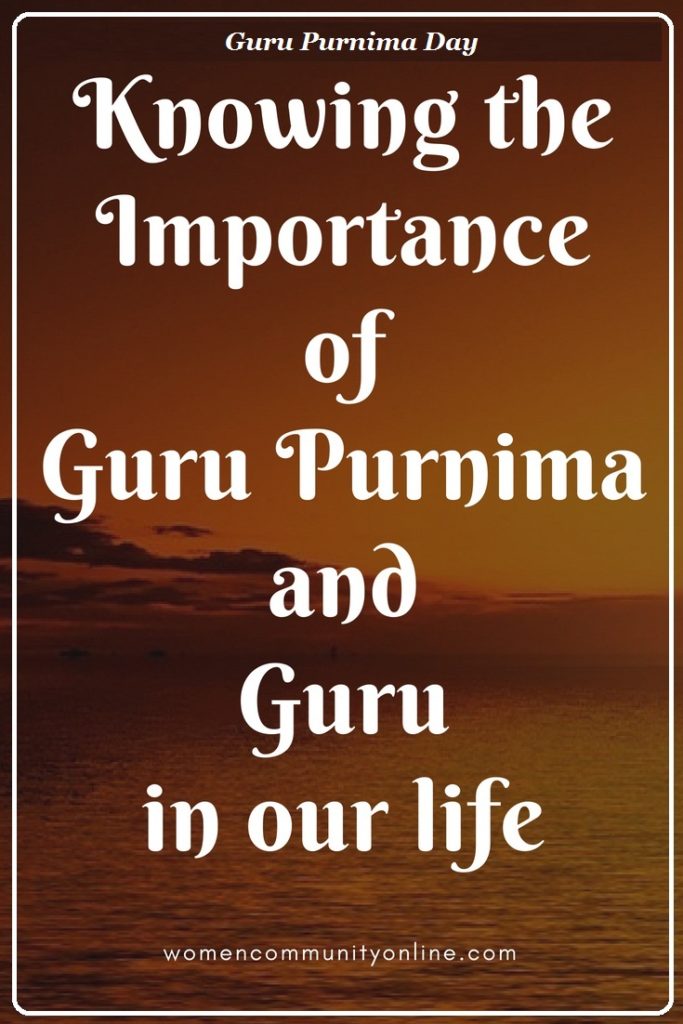 Importance of Guru Purnima
'Guru Purnima' is a well-known Indian festival. It's one of the special occasions in Hinduism, Jainism and Buddhism celebrated with full joy and bliss. Guru Purnima is celebrated spectacularly in Shirdi Sai Baba Temple. Since I'm a Sai Bhakt, this day is very special because, for me, Sai is my Guru, my savior, just like any other Sai devotee. Guru Purnima is the festival of admiration, giving respect, and honoring our guru.
According to the Hindu calendar, Guru Purnima falls on the full moon of the month of Ashadh.  This day is dedicated to Gurus and is celebrated by worshiping Guru. On this special occasion, Katha and Kirtan, and Bhandara are also organized in temples and ashrams. On this day charity is also done in the name of our beloved guru.
History of Guru Purnima
The history of Guru Purnima lies since the time of Guru Vyasa. Because this day was dedicated to Guru Ved Vyasa, it is also called Vyasa Purnima. Guru Vyasa was a sage during the Mahabharata period. He narrated the epic Mahabharat to Lord Ganesha to depict in a holy book. Guru Vyasa also classified the four Vedas, therefore, he became well-known as Ved Vyasa. He is believed to be the great-grandfather of sage Vashishta ( Lord Ram's guru ).
Lord Buddha is the teacher of the Buddhists. So, they dedicated the Guru Purnima day to him. According to Buddhists, it is also a day when Lord Buddha gave his proclamation at Saranath.
Importance of Guru in Life
A Guru is a very important person in one's life. A Guru holds the utmost position in a person's life in mending and creating his disciple's future. Nobody in the world is capable of learning, acquiring knowledge, and doing everything on his own. There's a special person who guides you in every aspect of your life and he is a Guru ( Your Teacher ). We all feel the need for a guru at some point in our life. Anybody more knowledgeable than you, who is successful in his or her life, who teaches you something good in your life for your betterment, that makes a difference in your life as well as the society you live in, is your GURU.
Guru is a Sanskrit word. It means teacher. Word Guru splits into another two Sanskrit words as "GU" means ignorance or darkness and "RU" means remover. Thus, the word GURU means " A person who draws you away from darkness and blesses you with enlightenment and knowledge ". A Guru holds the highest position in Indian culture, in the field of knowledge and Hinduism.
The almighty God you pray sincerely to bless you and guide you in all thick and thin of your life is also your Guru. A Mother who works hard on you right from your childhood to make you a better person for your betterment and the advancement of the society you live in is also your Guru. The teachers under whose guidance you can learn and acquire knowledge in school and college, choose your career, and become a successful person in life are also your guru. Anything or anybody that teaches you, motivates you, inspires you can be your Guru. It can be a good book, your parents, a saint, a friend, or a relative.
For supreme bliss and successful life, it is enough to have one good Guru in life. On this Guru Purnima, I thank every person who guided me, inspired me, influenced me, and helped me to create a better version of myself. Thank you for making my life more valuable. Happy Guru Purnima.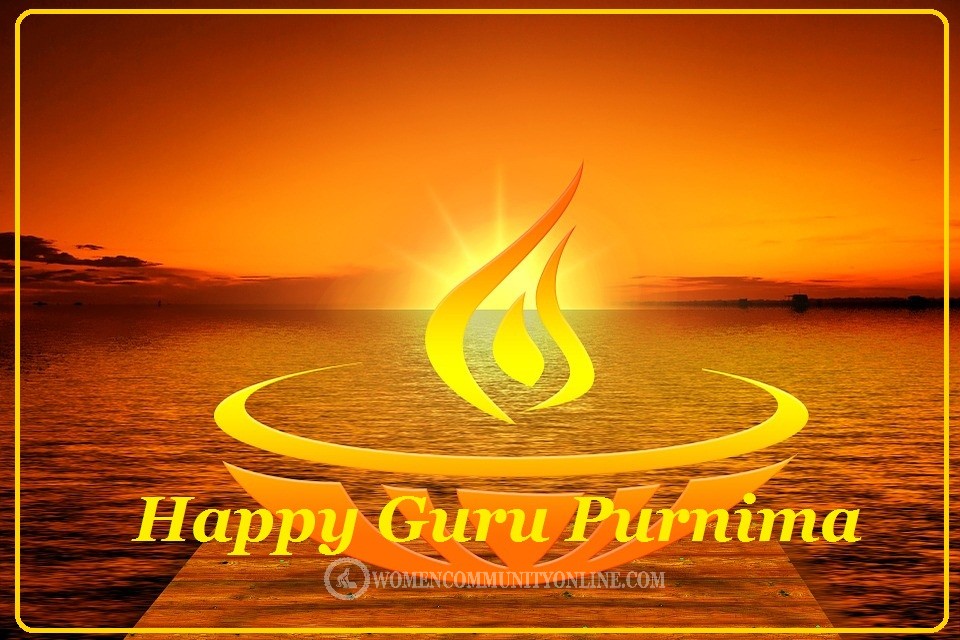 You May Also Like