Useful Kitchen Tips and Tricks
Knowing some useful kitchen tips and tricks makes your life hasslefree and cooking easy in less time. Sometimes, even the little issues of the kitchen look large. It's because of the absence of proper information. Today, we bring some useful kitchen tips and tricks for housewives, male chefs, and working women, which can solve your many kitchen issues.
The best kitchen tip and trick, According to Vaastu and feng shui is that the kitchen should be in the direction where enough sunlight can reach. P

referably

the south-east direction

. It

is considered

good for your health. The kitchen
is connected
to the health
of each
person
within the
family. It is the
foremost
vital
corner of the house. The workplace of a woman from where, she cooks delicious food, and takes care of her family's health. Taking care of everyone's likes and tastes, and kitchen handling is not less than a challenge. Here are some useful kitchen tips to make your work in the kitchen easier and convenient. These kitchen tips and tricks will keep you relaxed while working in the kitchen.
Kitchen Tips and Tricks for Storage, Cooking, and Cleaning
Kitchen Tips and Tricks for 

Storage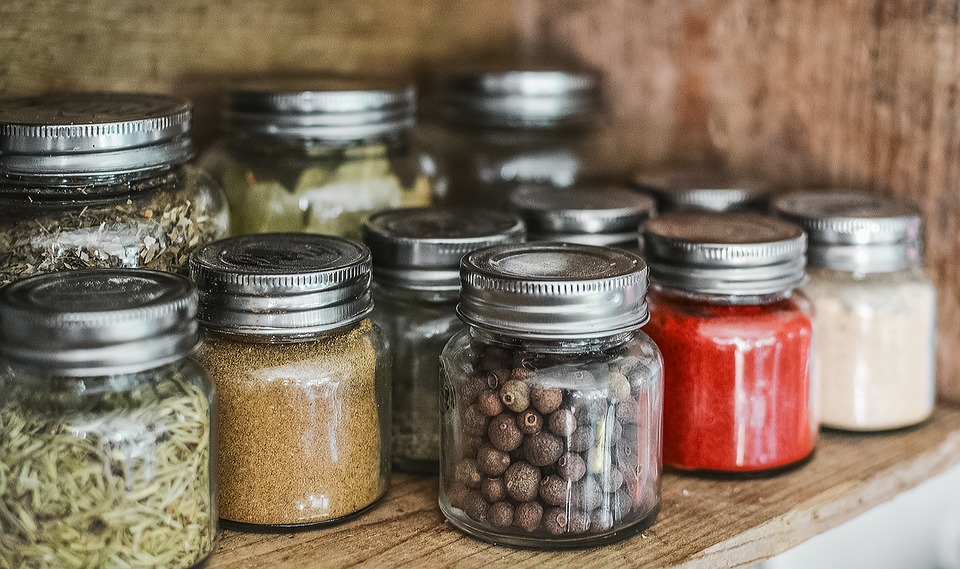 To save pulses from insects, put some drops of castor oil in it, and rub them. This will keep the bugs away.

Remember, not to open the food cans or beverages that are sealed packaging, unless you have to use them. Because once they

are left

open they

quickly

lose its quality. So, you should open them if and only if you know that you will be able to make full use of it.

Onions and potatoes taste good together in most dishes. But, when it comes to storing them, they should

be stored

apart as they release moisture which can spoil the other.

Do not store green vegetables in plastic bags, they get spoiled. Instead, use airy paper bags or containers with holes that allow good airflow. Before storing them, remove their stems and heads. Remember that, green vegetables should

be consumed

in one or two days of

purchase

.

Store the pulses, dry cooking masala powder, semolina, and gram flour in an airtight container to keep them fresh in the fridge for months.
It is advisable to cover and store edibles to prevent rotting away.

It is difficult to remove an ice tray from the freezer once they freeze. Do not remove the ice tray from the freezer with a jerk. Instead, put a plastic sheet or plastic mat in the freezer and then put an ice tray on it. Then it will

easily

come out.

Use boiled water in an ice tray to freeze ice in lesser time. Boiled water will speed up the ice freezing.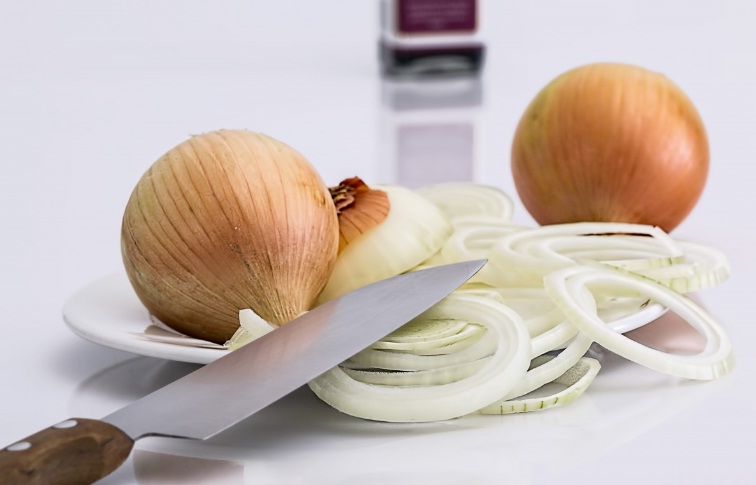 Do not use the same utensil without cleaning, for cooking multiple dishes.
While boiling milk, bring it to a single boil because over boiling destroys its nutrients.
The problem with the new utensils is that

they are available

with the label of the brand. They are

troublesome to

unload. T

o get rid of the label, warm

the utensil on the low flame from

the other side

. Y

ou'll

see that the label is detaching itself from its sides.

Now

you'll

simply

be able to

take away

the label with

the help

of a knife.

Put two or three small pieces of ginger in the chapati casserole. This will keep chapatis soft and fresh for 10-12 hours.
To check the consistency of dough while making vada/ fritters, put some drops of dough in one cup of water. If they float on the surface the dough as it's the correct consistency. To make them crispy, add a little cornflour or rice flour to the vada/fritters flour.
Adding a pinch of salt in the oil while frying puri (deep-fried bread) and vada (fritters), the oil will be less absorbed. This will save oil, and you can enjoy your tasty snacks for keeping your health fine.
To make potato fries crispy, put them in cold water, and leave it for about half an hour. Then fry them, deep-fries will be crispier.

Some lemons are hard to squeeze, don't worry if you don't have the squeezer. Put the lemon in warm water for a few minutes or microwave it for 10 to 20 seconds. Then try to squeeze them. You will notice the

maximum

amount of lemon juice coming out

easily

.

Use a blotting paper to wrap, store, and keep paneer fresh in the fridge for a long time.

Put almonds in hot water for about 15-20 minutes to peel them

easily

.

Instead of frying the paneer in oil to make it soft, put it in boiled water for 4-5 minutes. It will make paneer soft and spongy.

If by any chance you have forgotten to soak Rajma or Chickpeas overnight. then put them in boiled water for an hour before cooking. After an hour you can

easily

cook them.

When making okra, adding a half teaspoon of lemon juice in it will remove the stickiness in okra.
Placing the onions in a bowl of water before cutting will not bring tears to the eyes while cutting. You can also put them in the fridge for half an hour.
Fenugreek has bitterness. To remove this bitterness, add a little salt to it and keep aside for some time before cooking it.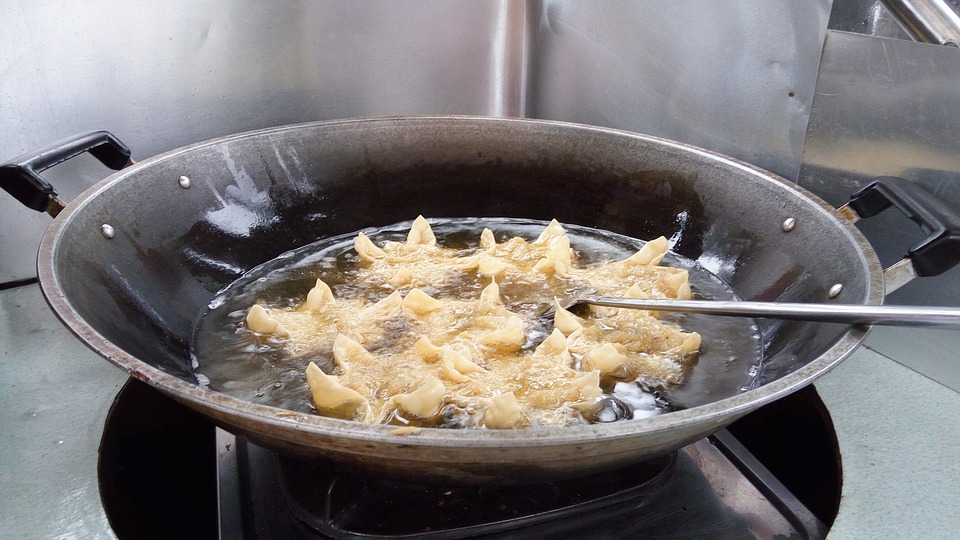 To extract the extra oil from the vegetable gravy, put five to six tissue papers together on it. All the oil will separate from tissues.

If you are reusing the cooking oil, cook a ginger piece in that oil until golden brown. This will

eliminate

the cooking smell from the oil. Never reuse oil if it

is foamed

or changed in color and odor. It can be harmful to health. Use a seal jar container to store oil for reuse and refrigerate it until your next use.

Put the boiled egg in cold water for 5 minutes. This will remove its shell

easily

. 

You are boiling eggs and by chance if an egg breaks. Separate the egg into another vessel, add 1 teaspoon vinegar to the water and boil the egg. Doing so will prevent egg white to pass through the broken shell.
Rub a potato slice to remove stains of spices from the hands. Before cutting green chilies, rub a little oil on your palms to protect your hands from burn and stings.
Use a little warm knife to

easily

cut a sandwich or pizza.

Use seasonal fruits, milkshakes, and sprouted grains for breakfast. This breakfast idea is nutritious, quick, and hassle-free.
While cooking If you get your hand burn, immediately rub the ice at that place. You can also rub a potato slice, ghee, or coconut oil to get instant relief.
The refrigerator fills life in the kitchen. So its maintenance is important. The expected lifespan of the Refrigerator is 12-14 years but if maintained it can run up to 17 years. Use baking soda, lemon, and hot water mixture to clean it. They are fridge odor remover.

You can put a lemon slice or activated charcoal in the refrigerator instead and keep it for two days then change it

.

The kitchen floor is always dirty with something falling on it. To clean the kitchen floor use one cup of vinegar in a hot water bucket and clean the floor. By doing this the kitchen floor will look shiny and clean. If something sticky has fallen on the floor, then put some on the stain and rub it with a brush. All stains will disappear.
During the night, Sprinkle the boric powder in all the kitchen corner to get rid of roaches.
To clean rusted the knife, keep it pierced in onion for 15-20 minutes then clean the knife. You can also scrub the knife with vinegar. All rust will disappear.
If you want, that both the sink and gas stove remain clean always then clean them every night using hot water and detergent.
Rub a lemon slice inside the microwave to clean it. Then wipe it out with the help of a sponge and warm water.
If these kitchen tips and tricks were helpful to you, don't forget to share them with your friends and family. I would love to hear in the comments down below, which of these kitchen tips and trick are you using for your kitchen.
You May Also Like