24 Useful Cooking Tips and Tricks Everyone Should Know
In this post, I'm sharing useful cooking tips and tricks, cooking ideas for the kitchen. Cooking has never been an easy task. It always requires time and dedication especially when you are cooking for your loved ones. Easy cooking tips to make your work in the kitchen hassle-free.
Cooking is not only a part of our daily routine but also a hobby for most men and women, who believes cooking is an art and enjoy cooking. Those who enjoy eating and cook tasty food, who always attempt to make new recipes should know some useful kitchen tips to make your cooking easier. Knowing simple cooking tips and tricks can not only bring amazing taste to normal food, but these small things can also make your simple cooking delicious and tasty.
24. Useful Cooking Tips and Tricks – Cooking Ideas Everyone Should Know
1. Opening Bitter Gourd (Karela) and applying salt to it will keep them fresh and decrease its darkness.
Adding salt to bitter gourd
2. When cooking dish – Dum Aaloo, peel potatoes and puncture them with a fork. Place them in saltwater. This will improve the essence of Dum Aaloo.
Potato punctured and peeled
3. When you can't peel dry Ginger, put it in chill water for around 30 minutes. These will help to peel dry ginger effectively.
Dry Ginger
4. Warming Garlic in a  pan for 1 minute or soaking it in warm water for an hour with skin will help you remove its skin effortlessly.
Heating Garlic cloves in the pan
5. Place 4-5 cloves in a Sugar jar to get rid of Ants.
Cloves in the sugar jar
6. If you want to remove the smell of onion from a pan rub a potato slice on it and afterward wash it.
Rubbing Potato in Pan
7. Adding curd to Chapattis dough will make it tastier and soft.
8. To make pooris crispy, add one teaspoon of semolina or rice flour to it while kneading the flour.
Adding Curd to Chapatti dough
9. Add 1 tablespoon of curd while cooking Okra i.e., Bhindi in Hindi. This will resist the Okra/Bhindi's stick to each other. To keep okra fresh for a long time, apply a little mustard oil on it.
Curd in Okra
10. Placing coriander's roots in a glass of water or glass jar will keep them fresh for a long time.
Coriander roots placed in water
11. While cooking Sambhar, add salt and turmeric to Daal and afterward boil it. Daal will cook quicker.
Adding turmeric and salt to daal
12. Troubled to squeeze a dry lemon? Put it in hot water for a few minutes. You will later be able to remove it's juice easily.
Squeezing dry lemon
13. Once in a month add 1-2 cups of salt and run it in a mixer machine. This will help you keep the blades of the mixer sharp.
Grinding Salt in a mixer to sharpen its blade
14. After boiling the Noodles add cold water to it. Noodles won't stick to each other.
Noodles in Coldwater
15. Adding Bay leaf to Wheat flour storage/Jar will keep flour fresh for more days and will prevent it from catching moisture.
Bay leaf in wheat flour storage
16. While applying tadka add a pinch of turmeric to oil. This will prevent oil from splashing.
Pinch of turmeric in Tadka
17. When making fritters (pakoras), add a pinch of cooking soda or arrowroot, and 1 teaspoon hot oil in the batter, then the make pakoras. They will come out more crispy and tasty. While serving them, sprinkle chaat masala, or Italian seasoning on it, it makes them ore tastier.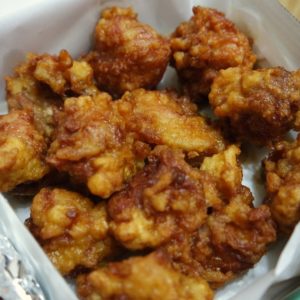 crispy fried fritters
18. If the cheese has turned hard, keep it in warm water for 10 minutes. The cheese will become soft.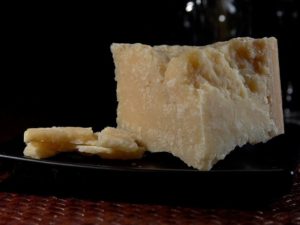 hard cheese
19. If you have forgotten to soak gram, chickpeas, or rajma overnight, soak them in hot water for 1 or 2 hours in the morning.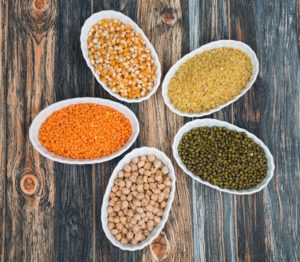 unsoaked pulses
20. Cut vegetables, fruits, salad only before eating to prevent their nutritional value. Cover and cook green vegetables so that the nutrients in them do not glide away along with the vapor.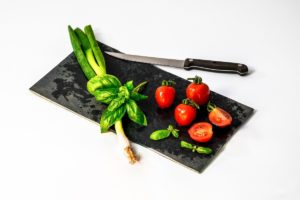 chopping vegetables
21. Wash fruits and vegetables with cold water or soak them in vinegar water or in saltwater for 5 to 10 minutes to stay healthy and protect yourself from viruses and diseases.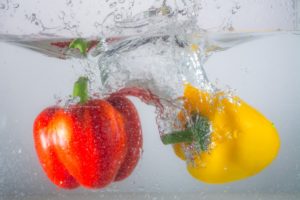 soaked vegetables
22. Milk-made items like yogurt, eggs, or non-veg food items are prone to catch bacteria quickly. Therefore, try to use them early.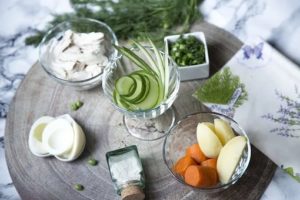 Dairy products, non-veg, eggs
23. Always keep the prepared food covered with a lid. After storing the cooked food in the fridge, use it within a day.
24. Clean your hands thoroughly before cooking. Even wash the utensils again with water. Clean the fridge every week.
Not only the taste of food but, its influence on health is also important. Therefore, it is also important to understand some information related to the nutritional value of food along with cooking tips. To be a good cook, you just have to know some basic cooking tips and tricks, the nutritional value of food, and cooking ideas. So, which of these easy cooking tips and tricks ( cooking Ideas ) did you liked the most? Let us know which cooking tip you use or are going to try in your kitchen in the comments below after reading this post.
You May Also Like