Why Helping Others Is Important
Always help someone because you might be the only one that does. We can tackle any crisis in life by staying affirmative and helping others. In this post, Know-why helping others is important? how helping others helps themselves? and how you can find your best opportunity to help others.
Helping Others Helps Yourself
A good human is the one who treats others with kindness, one who gives happiness and forgives those who are the reason for your pain. A good human is one who helps himself by helping others. Just do good and do not take revenge on anyone as it is better to leave some things into God's hands.
Helping others does not mean that you have to ditch your job and start helping others. Helping is not just about money, it can be any act of kindness. Random acts of kindness like helping others by giving your time, ideas, motivating someone, complimenting someone, thanking someone, giving an ear to someone, forgiving someone who hurt you, etc. These acts of kindness can not only do good for them but, can also be a good thing to do for ourselves, as it makes us happier and healthier.
How Helping Others Benefits You
Helping connects us to others that help build a stronger community for a happier environment. If you own an amiable, generous nature and you are a philanthropist, then you are wealthy as there is no shortage of anything in your life if you possess these qualities. Even if you face any kind of hindrance in your life, you will overcome them easily because of your positive aura and blessing and all your legitimate desire will also be fulfilled. So let us find out how benign it is to help others.
Right from our childhood we are taught to helps others, but as we grow older, we forget this training of our life. This lore should never be allowed to fade away from our life because helping others is good for us and others. When we help someone, we achieve internal chastity which makes us feel affirming and satisfied. Also, helping others helps us create a better version of ourselves along with many benefits.
Helping others makes our life more satisfying. It inspires us, others, and set a good example for everyone. Helping others helps us define the purpose of our life. Whenever you feel low just try to help someone, animals, or birds and see how good you will feel. Helping others and showing kindness towards others not only makes you feel good and happy but also makes you a better person.
How To Help Others
Every day so many people, birds, and animals suffer either due to hunger, vulnerability, hard circumstances, or an unfortunate event. It is our moral duty to help such people. There are many ways to help them depending on their situation. First, help them by understanding their circumstances and finding the best way to help them. Just talking, being compassionate, and skillful is not enough, we also need to give generously give our time, maintain self-discipline, be patient, and firm while working towards helping others. Below are seven simple ways to help others.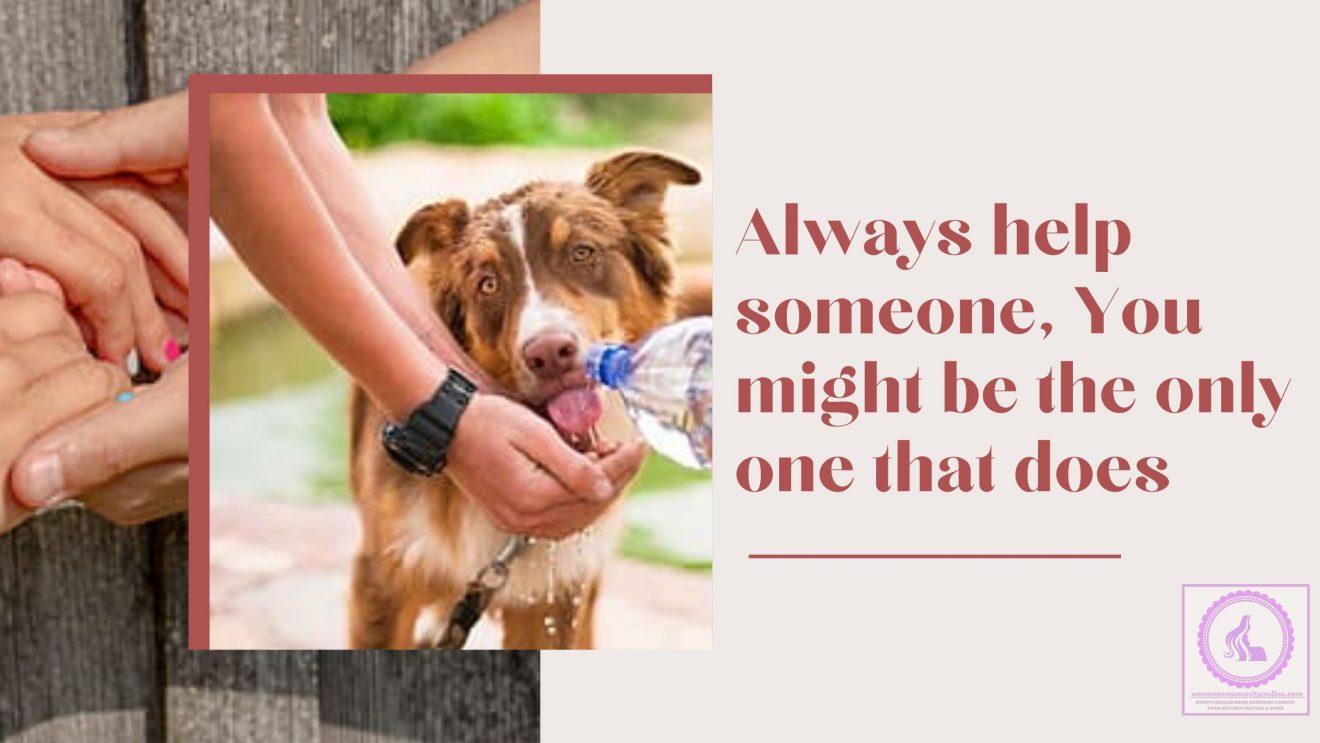 Be concerned about people suffering from any illness or disorder. Ask them, call them, providing emotional support that can help to reduce their tension and stress. Try to lighten someone's burden and help them wane off any bad or difficult situation. Guide those who are differently-abled and help them forget their inability. Help underprivileged children in their studies.
Give your time in the shelter house or old age home, and offer a hug or bring smiles to faces of those who are lonely or have seen dark time.
Be compassionate to all animals not just your pets. Feed starving strays, help find a home to the abandoned animals, or rescue an injured animal. Don't abandon your pets due to old age, disease, financial reasons, or family problems. Animals can show love, compassion, co-existence, and acceptance and so can we.
Show respect and help to those who help us or serve us. We must appreciate and understand the importance of their hard work and help them either by providing them with financial security, insurance, festival or sick leave, bonus, or helping their children. Don't forget they are human too.
Console someone, lend your ear, or a helping hand to someone victim of abuse or violence. Sometimes listening to someone, giving a warm hug, and acceptance is all someone wants to heal their wounds.
Comfort someone going through difficult times due to losing something failed relationship or the death of a loved one.
Make your charitable donations without busting your budget and provide financial aid to the needy, NGO, or charitable trusts that work for the welfare of people, children, or animals. Donation is not just of money, you can even donate your stuff like shoes, clothes, etc. as many charities and nonprofits organization accepts donated goods.
"Help someone, not for the reward, but for the sake of changing a life."
Volunteering your efforts, money, energy, or time to help someone gain a sense of security and happiness should be the only purpose of helping others. There are many ways to help others. Sometimes people suffering the most are not vocal about it. Our ability is not only in identifying how and in what form we can help them but also in understanding when to help, how much to help, and in what circumstances to help. Don't just help to take credit or to look good, help others selflessly, only if you do care for them, and have respect for them. Helping others is a path to a meaningful life and a learning process. We learn something new about ourselves and others by helping others. Therefore, in our global fight against the COVID-19 pandemic, try helping the most vulnerable in our society.
Liked this post? Pin it for later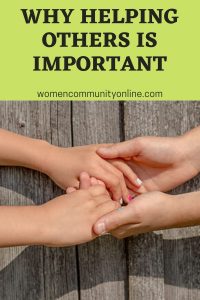 You May Also Like