What To Know Before Getting First Tattoo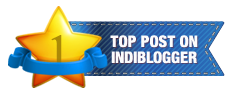 In this post, know what to keep in mind before and after getting your first tattoo. The idea of getting a tattoo scared me before, but when I actually got one, it's an amazing feeling. Any age after eighteen is the best to get your first tattoo. I got my first tattoo before lockdown and was excited to get a second one soon after, but because of the current situation, not until everything gets normal. In this article, I would like to share my first tattoo experience, first tattoo tips, before and aftercare, to help you prepare for the possible best tattoo experience.
Things You Need to Know Before Getting Your First Tattoo
Tattoos are a form of body art, in which a design is created on the surface of your skin, by inserting ink with a needle into the dermis layer of the skin. Tattooing started several thousand years ago, between 3370 BC and 3100 BC (reference Wikipedia). In India, it has been used commonly by many tribal populations. The tribals used tattoos to get the identification mark of their community and clan on their body. That made it clear to recognize for them, which group or community they belong to.
Tattoos became a fashion trend after the nineties. These days, the trend of tattoos in the glamour industry has reached a peak. A tattoo machine is used to make tattoos. This machine uses a needle for the printing on the skin. Tattoo making is very precise and difficult. It takes time to get the tattoo done according to its layout and type. It may take 1 hour to 7 hours to complete a tattoo, depending on the design and artwork.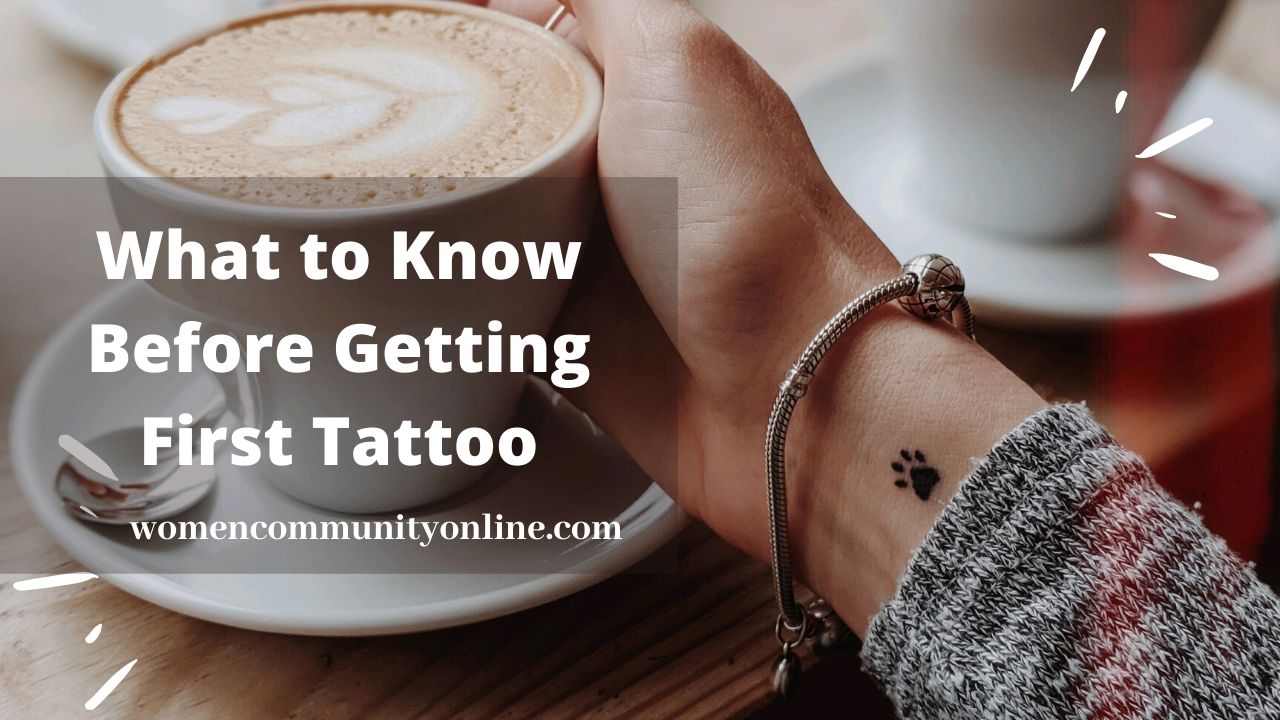 Decision Making – Think Before You Ink
Even though tattoos are a personal choice, get inked only for a good logical reason. If it's a desire or you want one for a short time, go for a temporary tattoo. It doesn't involve the use of a needle, so you don't have to go through the pain.
Remember, the tattoo on your body will be with you your entire life, the process of tattoo removal is not simple. So, don't be hasty to decide on getting tattoos. Before making your decision, ask yourself why you want to get inked? and Do you need to get a tattoo done? If the answer is yes, do proper research and choose to get a high-quality tattoo.
Do Your Homework – Research
Do homework before heading to get an appointment. Be aware of the process, tattoo designs, the quality of ink to be used, sterilization of tattoo needles, and the types of equipment. Before undergoing the process, pick a licensed tattoo artist, a good design, and the area where you are getting inked. Make sure, the tattooist takes care of hygiene and doesn't use used needles to prevent the risk of infection.
Choose a reputed and licensed tattoo studio that is safe and won't leave you with regret later. Choosing the design for your tattoo is an important task and especially when you are getting your first tattoo. Your tattoo tells a lot about you. The ability to withstand pain in different parts of the body varies. so, before going for a tattoo, decide on which area the design will be. Prefer a skilled tattoo artist who will give a perfect glaze to your design. If you choose the wrong tattoo artist then all your research, money, time, and efforts are useless.
Consult A Tattoo Artist First
Always consult a tattooist before you schedule your tattoo, it will help him create his design. Tattoos are costly, thus, choose quality over money. Definitely, you don't need a cheap tattoo. I scheduled my appointment with my tattoo artist a week before my tattoo day, to discuss pre & post-tattoo care, and what I was looking for. He showed me a few samples and pictures from the internet that helped me to decide more certainly.
Choose the right tattoo studio and tattoo artist for you. Some research and references always help. Also, check out the review of the tattoo studio in advance. Setting up a discussion is also best for price estimation. Discuss all aspects of tattooing. Your tattooist needs to know, what you wish for, which tattoo, what size, placement, etc., for him to guide you in detail about the design, placement, and procedure.
Pre Tattoo Care
Take a shower, shave and clean the area to be tattooed. Do not wear excessive perfume or deodorant. Make sure you have had a healthy snack before going to the studio, so you're not hungry between the session. Do drink plenty of water the night before and during your tattoo session to stay energized and hydrated. Don't drink alcohol or anything that thin's your blood before you get a tattoo, it can result in excess bleeding.
Dress right for your tattoo appointment. Make sure you wear manageable clothes that are comfortable, breathable, and that prevent irritation, sweating, and don't cover the area getting tattooed. I was getting inked on my wrist, so I preferred to wear a light cotton T-shirt that doesn't fall on my wrist.
Don't forget to take a family member or a friend with you for moral support. But if you are heading alone, take your favorite headphones or magazine to keep you distracted.
The Tattoo Day
A lot of things will be running your mind when going to get your first tattoo done. Before starting the process, make sure your tattoo artist has sterilized his equipment, check if he is using a new needle, and has his gloves put on.
Don't get panic when the needle touches your skin, keep yourself relaxed. Your tattoo artist knows what he's doing, so trust your tattoo artist. If you have selected a renowned tattoo artist of your town, then he will work like a pro. All he wants is a happy customer in the end.
The first few seconds it tickles, you feel uncomfortable. As the tattoo artist started his work, it pained. I stopped looking at what he was doing. Yes, it's going to hurt in the making depending on the artwork. My piece had a lot of shading and bold design, it pained, yes! but, I sat fixed through the entire session. But once the tattoo was done, it was all worth the pain. You will feel glad and wonderful. You will keep thanking your tattooist for his efforts and for an awesome piece inked on your body, to show off from now on.
Post Tattoo Care
You invested your money and time in tattooing, but, once your tattoo is made, it is equally important to invest in its aftercare too.
After tattooing, first, listen to the instructions given by your tattoo artist and follow them without any negligence. Note down or request an aftercare booklet if you have a problem remembering all steps.
Your tattoo artist will cover your tattoo with a plastic wrap or a bandage for the first two to four hours. Be careful while unwrapping it later you reach home. Do not panic if you see some blood in the bandage.
A tattoo is a kind of open wound, so be gentle and allow it to heal naturally, under your tattooist's guidance. You may be advised to stop using your regular soap on your body. I was advised to use a bar of baby soap to wash my tattoo. Gently wash the tattoo a few times a day to keep the area clean, as advised by your tattoo artist. Don't swamp your tattoo in the water, instead, splash, wash, and dry.
Allow It To Heal
Do not cover your tattoo, let your tattoo breathe. Your tattoo artist may prescribe you an aftercare antibiotic lotion or cream, to lightly moisturize your tattoo a few times a day. Take good aftercare for the first 30 days and your tattoo is good. Failing to follow aftercare tattoo instruction may mess up the freshly tattooed design, which may worsen and you may want a touch-up.
Lax aftercare can also cause a skin infection so, be careful. Do not wipe or rub the tattooed surface tightly while washing or bathing, as it can cause itching.
Protect your tattoo from the sun rays, because ultraviolet rays obstruct the healing process and your tattoo may not heal completely. Additionally, sun rays may tan or fade your tattoo.
Healing tattoos can have a scab, but it's completely normal. Avoid rubbing the tattoo and apply lotion as advised by your tattoo artist. But if you see any sign of infection, consult your dermatologist.
Follow up regularly with your tattooer. After 10 days, I was called by my tattoo artist for a follow-up and to check its healing.
Tattoo Aftercare Diet
After getting a tattoo, avoid foods that can raise body heat or cause rashes, and pimples. Drink plenty of water and avoid alcohol, coffee, dairy products, fried foods, processed meat, sugary drinks, cakes, sweets, and sugar.
To promote the healing process of tattooed skin, consume fruits and vegetables rich in Vitamin C, protein, antioxidants, omega-3, and anti-inflammatory properties.
So these are the things and precautions to keep in mind before getting your first tattoo. Certainly, it doesn't tickle, but if you are prepared, your first tattoo will be done in no time. Do not panic, follow all the steps and precautions in your tattoo artist's supervision to turn your first tattoo into a lifetime experience. Don't forget to share your first-time tattoo experience with us in the comments section.
Liked This Post? Pin It For Later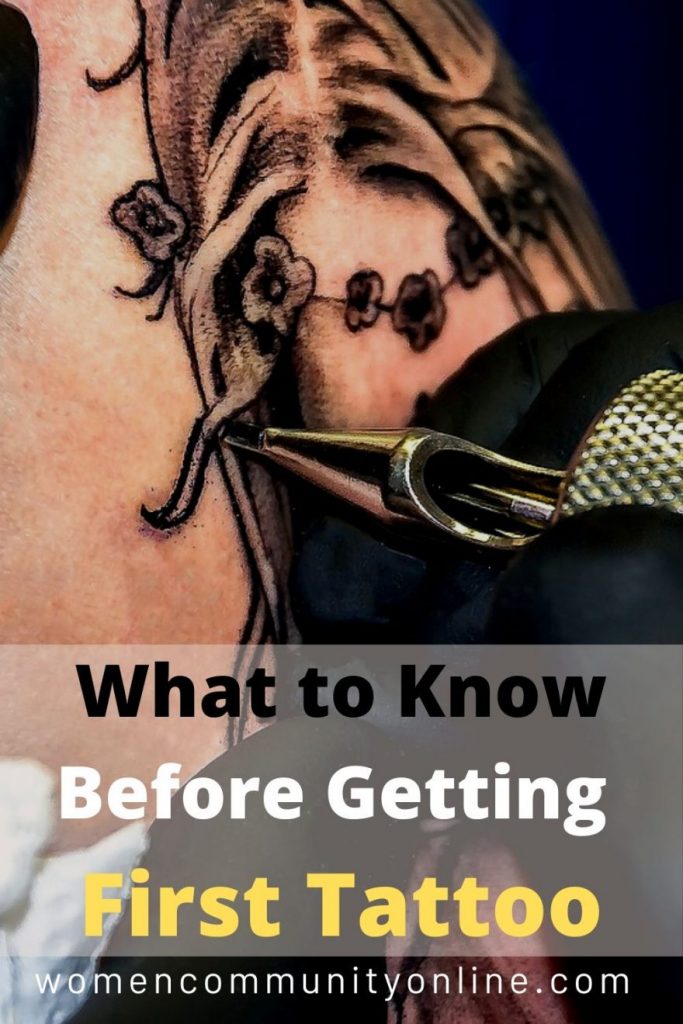 You May Also Like