Best Gujarati Winter Special Recipes
Gujarati food is a blend of excellent flavors and textures. An extensive variety of healthy and vegetarian dishes are cooked in Gujarati homes. Today let's see three Best Gujarati Winter Special Recipes to try this winter. They are tasty and beneficial for health as well.
Best Gujarati Winter Special Recipes
1. Kachariyu Recipe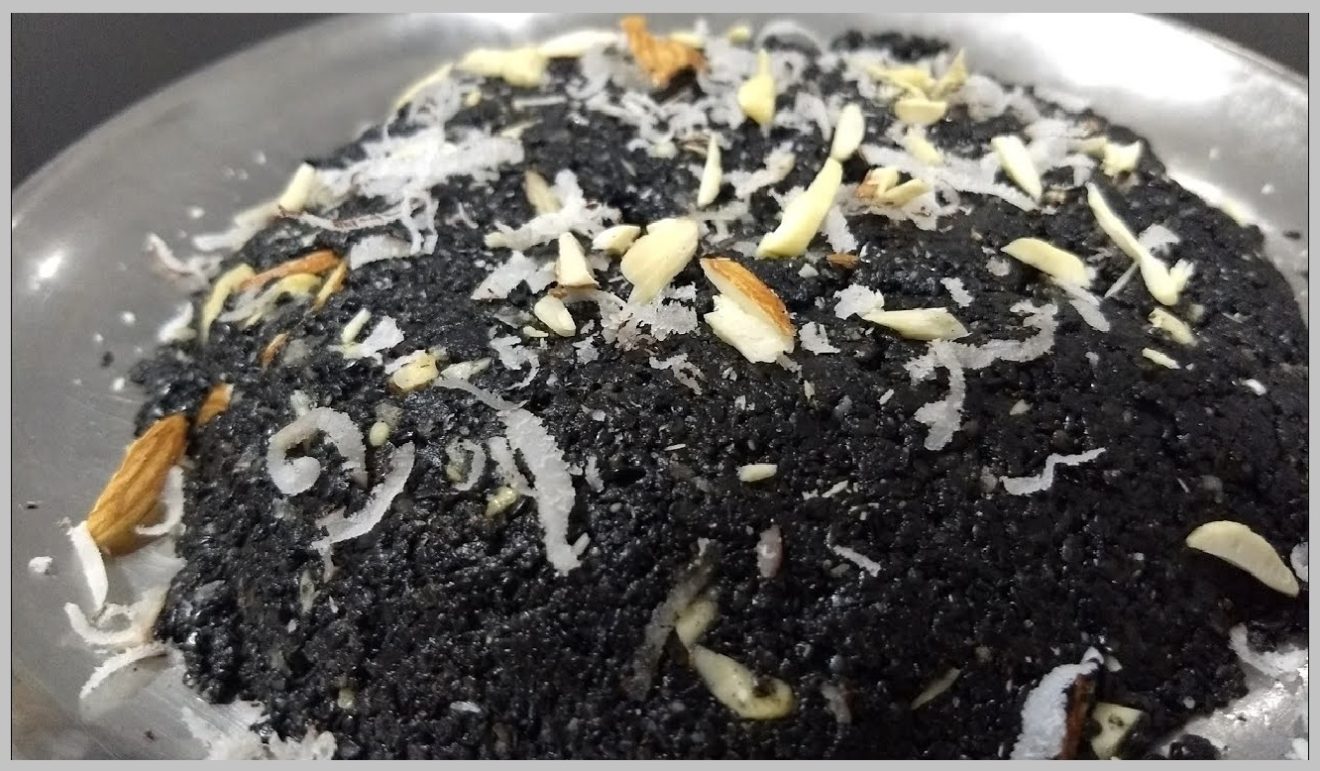 Ingredients
2 tablespoons of ghee
1/2 bowl of organic jaggery
1 bowl of finely chopped black sesame seeds
5-6 dates
1 teaspoon of poppy seeds
one teaspoon of ginger powder
1 teaspoon of cardamom powder
Pinch of nutmeg
½ cup dry fruits, dried figs and grated dry coconut to garnish
Method
Heat a pan and add 2 tablespoons of ghee in it.
Now add 1/2 bowl of organic jaggery to it. Let the jaggery dissolve completely in ghee.
Add 1 bowl of finely crushed black sesame seeds and mix it. Then add chopped dates, 1 teaspoon of ginger powder, 1 teaspoon of poppy seeds, and mix it very well.
By now you will see that oil coming out from sesame seeds. The entire ingredients should mix well with each other. Now turn on the gas and fry it for a few minutes.
Take it out in a plate and let it settle down in a plate. Kachariyu is ready.
You can garnish it with chopped almonds and grated coconut on top.
The Kachariyu prepared in this way last for a long time. It is beneficial to consume it daily in the winter mornings as it strengthens the immune system and keeps the body warm during winters.
2. Adadiya Pak Recipe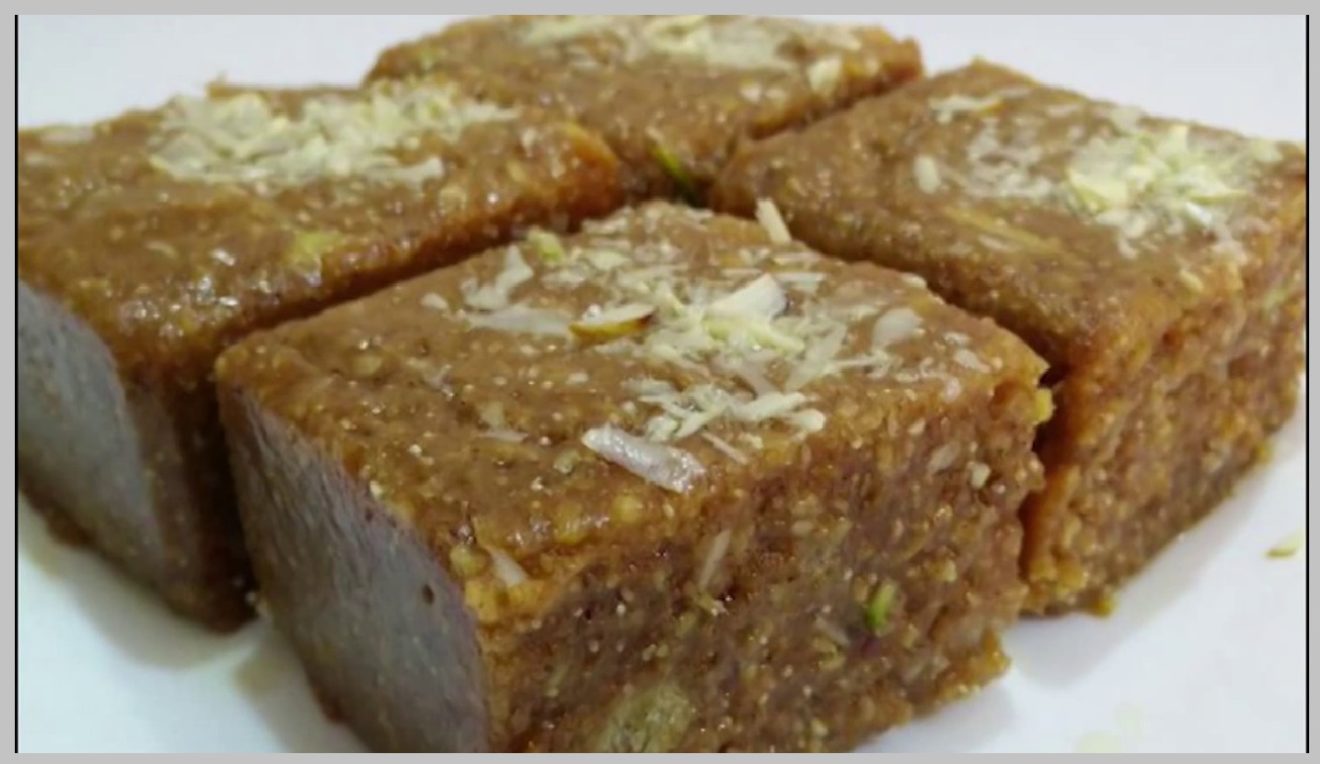 Ingredients
1 cup black gram flour
1 cup of sugar
250 gm Desi Ghee
500ml Milk
One tablespoon Edible Gum
2 tablespoon chopped Almonds
One teaspoon cardamom powder
2 tablespoon chopped Cashew Nuts
Grated coconut
Water according to our requirement
Method
Adadiya is a traditional Gujarati sweet prepared from black gram flour. Take a pan and heat ghee in it.
Now add this warm ghee to black gram flour and mix it well. Add milk to that flour mixture. Keep it aside for about an hour.
Take another pan and heat ghee in it on a medium flame.  Mix it well by pouring flour into it and keep stirring it constantly.
You will see that when the dough is cooking it starts turning brown, it should not remain raw otherwise you will not get that perfect taste of adadiya.
When the dough is cooked, turn off the gas. Keep the mixture aside and add edible gum to it.
Now make sugar syrup. Take sugar in another pan and add water in it until the sugar deeps. Boil it on low flame till you get required consistency of sugar syrup mixture.
Now add flour to that syrup and mix it well. Sugar syrup is added for softness. If flour mixture becomes hard then add little warm milk to it.
Then add cardamom powder, cashew nuts, and almonds to it and again mix it well. Put the whole mixture on a big tray and spread it then let it cool. Add grated coconut and almond cashew pieces on top for garnish.
When the mixture cools down, cut it into small square pieces. Adadiya is ready.
You can store it in an airtight container for about 15 to 20 days.
3. Undhiyu Recipe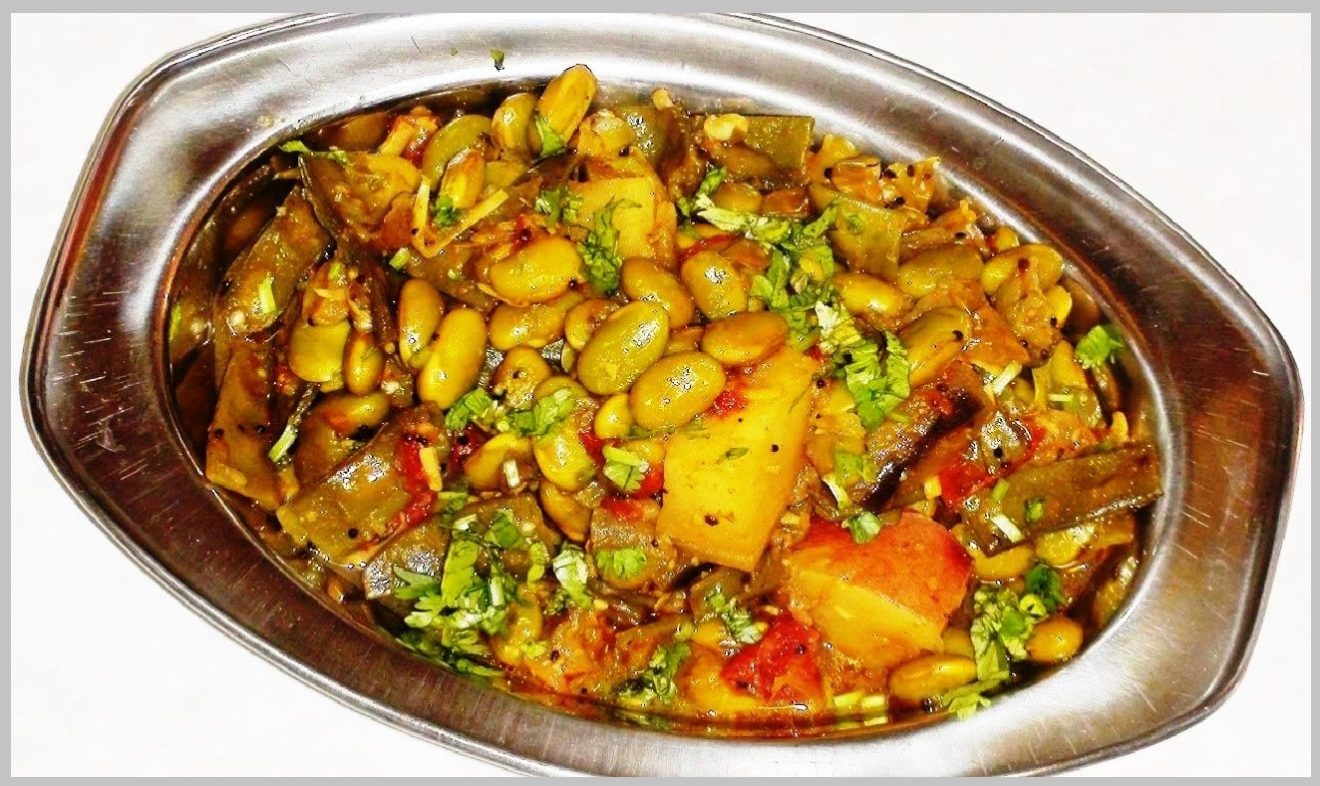 Undhiyu is a very famous, tasty, and traditional Gujarati Main Dish. The taste of Undhiyu is spicy. It is mainly cooked on special occasions and festivals normally on the  Uttarayana day in Gujarat. Good spices and vegetables are added to it, which makes it nutritious and spicy with good flavor and so everyone likes it.
Ingredients
For Undhiyu
200gm broad beans
4 small brinjal
4 small potatoes
2 raw bananas
100 gm surti yam (Purple Yam)
3-4 green leaf garlic
1 sweet potato
2 green chilies
1/3 cup Sugar
2 tablespoon grated coconut
a pinch asafoetida
1 teaspoon turmeric powder
1 cup coriander leaves
2-inch ginger
1 teaspoon mustard seeds
one teaspoon whole cumin seeds
one teaspoon Ajwain
Salt as per your taste
For Muthiya
1/4 cup Gram Flour
one cup wheat flour
Salt to taste
1/2 cup Fenugreek Leaves
1/2 inch Ginger
2 Green Chilies
1 teaspoon whole coriander seeds
one teaspoon whole cumin seeds
1 cup of water
Oil to deep fry
 Method
For Muthiya
First of all, mix all the ingredients of Muthiya and make a soft dough.
Take a small portion of the dough and shape it into one inch small long thick rolls.
Muthiya is ready to deep fry. Deep fry them and keep them aside.
For Undhiyu
First of all wash and peel potatoes, yam, sweet potatoes, and raw bananas and cut them into cubes. Then wash and cut brinjals into four slits.
Take green leaf garlic, green chilies, ginger, and coriander leaves and make a fine paste of it by blending it in a mixer. You will get a fine thick paste in the end. Stuff this paste into potatoes and brinjal.
Now cut beans into long pieces. Heat oil in a deep vessel pan ( Round bottom kadhai ) and add asafoetida and mustard seeds in it.When mustard seeds crackle add the ground paste to it and mix it well.
Now add beans and rest of the stuffed vegetables in it. Sprinkle salt as per taste and turmeric powder to it. Cook this for five minutes then pour one cup of water and bring it to boil at the very low flame for about 10 minutes.
Add fried Muthiya and again bring it to boil. Cook it in a similar manner for 15 minutes. After 15 minutes check all vegetables are cooked properly.
Serve it hot and garnish it with grated coconut and fresh coriander leaves. You can eat this with puri and rotla.
You may also like: