Easy Eggless Waffle Recipe
Make this adorable Heart Shaped Eggless Waffle for Valentine's Day and impress your valentine. Eggless Waffle Recipe is a delicious breakfast dish. It is an ideal recipe perfect to make on any occasion to surprise your family and friends.
Waffles are eaten everywhere in the world with several different kinds of varieties. Especially in Belgium where the two varieties of waffles, Brussels waffles, and Liege waffles originated. A waffle is prepared from a fermented batter cooked between two patterned iron plates. A waffle maker machine is utilized to give a particular shape and size. They form a unique honeycomb-like crisp exterior with holes or small cavity to hold various toppings. The crispy surface is created by heating the batter in between a waffle maker. They're either eaten plain or topped with some whipped cream, fresh fruits, seasonal berries, banana, chocolate, yogurt, honey, dusted sugar, jam, ice-cream or caramel.
Waffles are a great option for dessert lovers running out of time. They can be enjoyed in brunch, evening or dinner. Waffle makes a healthy breakfast when made with rich nutritious ingredients. Waffles made with whole wheat or cereals are rich in fiber and nutrients.
Step by Step Instructions to Easy Eggless Waffle Recipe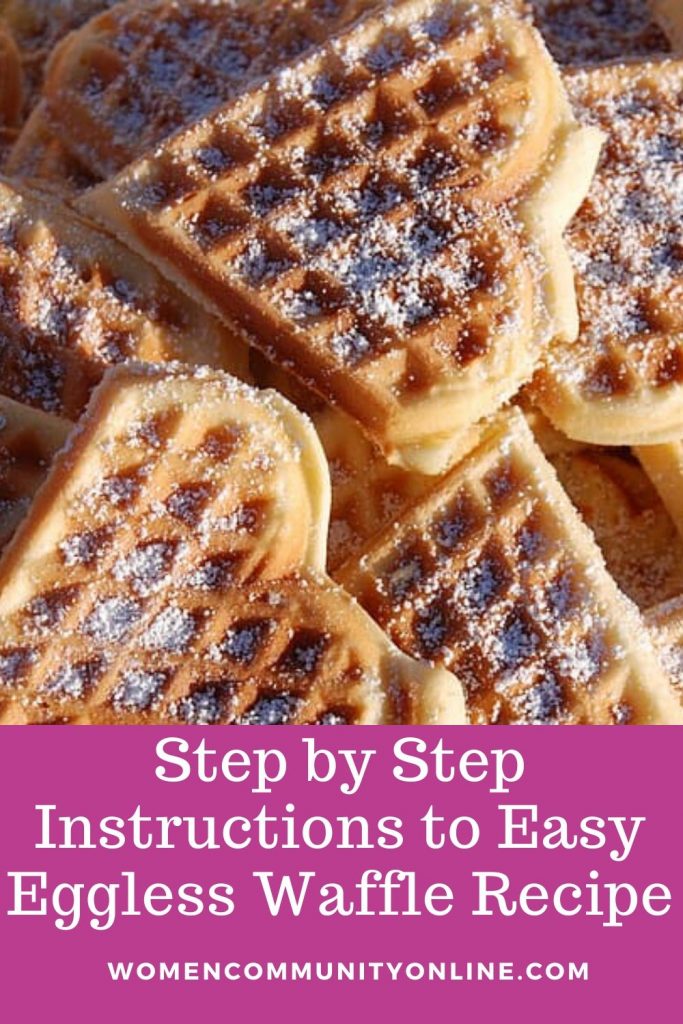 Ingredients
1 3/4 cup whole wheat pastry flour or 1:1 gluten-free all-purpose baking flour
1 teaspoon of baking powder
1/2 teaspoon of baking soda
3/4 cups powdered sugar
1 cup Yogurt
1 teaspoon Vanilla essence
1/2 cup Chocolate chips
2 tablespoon butter
1-2 piece split strawberry, plums, peach, red grapes for toppings
Icing sugar for dusting
Honey, whipped cream for drizzling
Milk as per your requirement
Preparation Time: 10 minutes
Cooking time: 5-6 minutes
Serves: 4
Instructions
In a bowl sieve flour, powdered sugar, baking powder, and baking soda.
Add yogurt and mix well. Now add milk and whisked it till you get a smooth batter. Add vanilla essence, chocolate chips and combine properly.
Turn on your Heart-shaped waffle iron and grease it with butter.
Pour waffle batter, close the waffle maker and cook for 5 minutes or until golden from both sides.
Take waffles out with the help of waffle tongs and place them on a serving plate.
Then layer them with halve strawberry, plums, peach, red grapes, and whipped cream.
Sprinkle some icing sugar and drizzle with honey.
Homemade easy eggless waffles are ready to serve. Serve them immediately.
You May Also Like: