Mahatma Gandhi – The Forgotten Hero
Mahatma Gandhi – The Forgotten Hero of today's generation, was an Indian lawyer, an activist, and a great leader. He played a major role in the Indian independence struggle against British rule.
Celebrated on 2nd October, Gandhi Jayanti is a national festival to mark the birthday of Mohandas Karamchand Gandhi. Mohandas Karamchand Gandhi is popularly known as Mahatma Gandhi or Bapu. This day is globally celebrated as the International day of nonviolence because Mahatma Gandhi propagated nonviolence. He is, therefore, a renowned symbol of peace, nonviolence, and truth. Many people celebrate 2nd October as Gandhi Jayanti across the whole of India. Events include prayer services, remembrance ceremonies, and tributes. Exhibitions and essay writing competitions are also held in schools and colleges.
Early Life of Mahatma Gandhi
Mohandas Karamchand Gandhi was born on 2nd October 1869 at Porbandar, a coastal city of Gujarat. His father's name was Karamchand Gandhi who was a Diwan in Porbandar, and his mother was Putlibai. He obtained his primary education at home. At the age of 13 years, he married Kasturba in an arranged marriage.  Mahatma Gandhi moved to England for his higher education. He studied law in England. After his return to India, he started practicing law but he couldn't succeed. After 2 years he went to South Africa for a judicial case. He encouraged Indians residing in South Africa to stand up for truth and justice and stand against cruelty. This is how his first non-violence movement started.
The Freedom Struggle
After 21 long years, he came back to India and accompanied in the freedom struggle of India. He led his fight against injustice and tyranny. His freedom-battle rooted in nonviolence, peace, and truth. He fearlessly believed in Satyagraha. Mahatma Gandhi used to wear garments made from Khadi to boycott foreign cloth. So, he always covered his body with Khadi garments made by himself. Mahatma Gandhi was a follower of non-violence. He strived to make the world a better place to live without violence. Mahatma Gandhi was not only a great humanitarian but also a spiritual person. He worked all his life in demolishing many social and moral evils. He also worked for the growth of the backward sections of the society.
3 Major Nationalist Movements Carried Out By Mahatma Gandhi In Brief
1. The Non-Cooperation Movement, 1920–22
The Non-Cooperation Movement was a major point of the Indian freedom movement. Mahatma Gandhi led the Non-Cooperation Movement after the Jallianwala Bagh Massacre. It aimed to oppose British rule in India all the way through non-violence. But, because of several violent incidences, the Non-cooperation Movement ended in a withdrawal.
2.Dandi March or Salt Satyagraha
Salt Satyagraha or the Dandi March began on March 12, 1930. Mahatma Gandhi along with his followers marched from Sabarmati Ashram, Ahmedabad. He covered a distance of 240 miles to the coastal village Dandi on the Arabian Sea. It aimed to oppose the British policy and break the salt laws which restricted the people of the country to take salts from the sea.
3. The Quit India Movement
The Quit India Movement or the Bharat Chhodo Andolan initiated at the Bombay assembly. It launched on 8 August 1942, by Mahatma Gandhi, during World War II. The aim of this movement was to bring an end to the British Rule in India. Many great leaders like Matangini Hazra, Usha Mehta, Netaji Subhash Chandra Bose, Jayaprakash Narayan, and many others accompanied Mahatma Gandhi in this Movement.
Sabarmati Ashram was the center of his activities and movements. All his life, Mahatma Gandhi led many revolutionary movements. He was also imprisoned for many times. Mahatma Gandhi lived to show the world the way to nonviolence and peace. He was assassinated by Nathuram Godse, on January 30, 1948, in New Delhi. Mahatma Gandhi died with the word  'Hey Ram'.
12 Best Quotes and Sayings of Mahatma Gandhi – The Forgotten Hero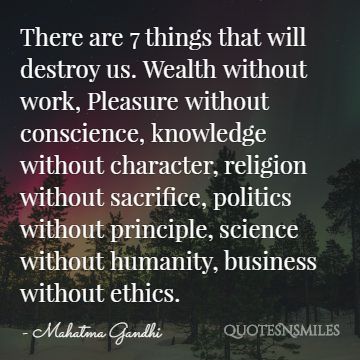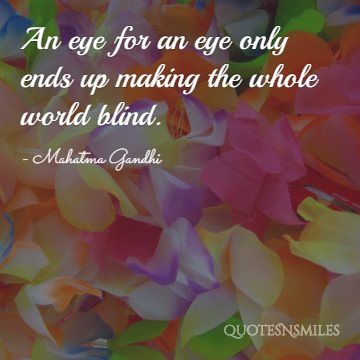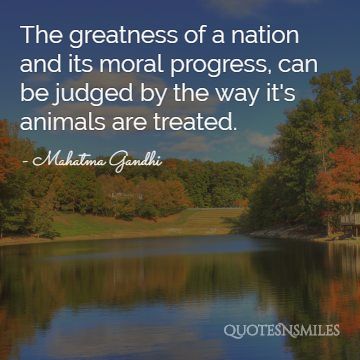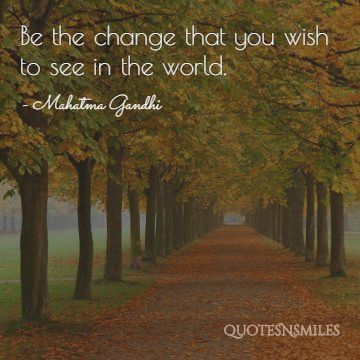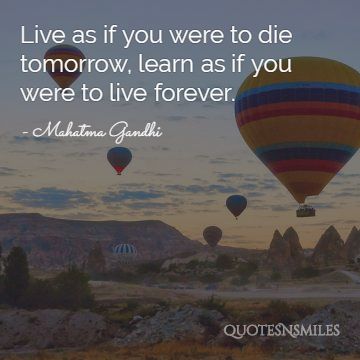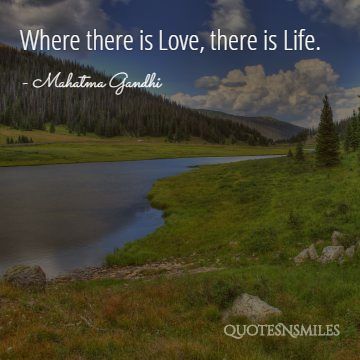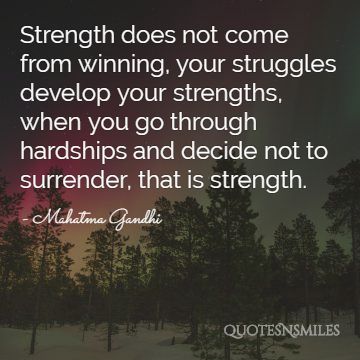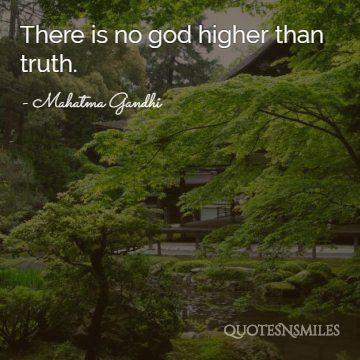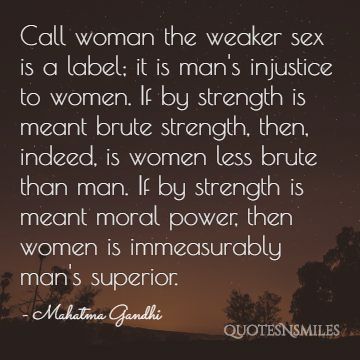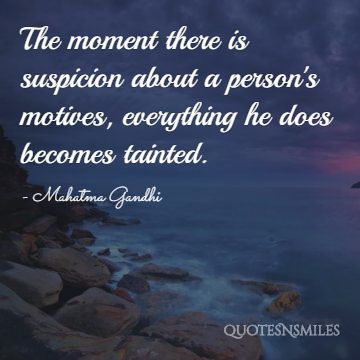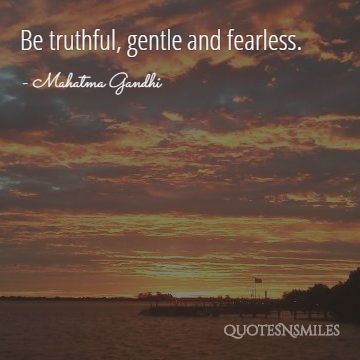 (Image courtesy: QUOTESNSMILES)
Mahatma Gandhi believed that cleanliness is equal to god devotion. Swachh Bharat Abhiyan, started by Prime Minister Shri Narendra Modi, this is a mission to fulfill Gandhiji's idea of Clean India. Every Indian should contribute to this mission to make it successful. Let's pay a tribute to this brave freedom fighter who has given us so much. Let us not forget this great humanitarian on his 150th birth anniversary, and spread love and peace the way, he wanted.
Happy Gandhi Jayanti.
You May Also Like