36 Best Movies To Watch On Valentine's Day
Valentine's Day has arrived. If you're celebrating this Valentine's week at home with your partner, then refresh your mood with these all-time best romantic movies to watch on Valentine's Day 2021.
Top 36 Movies To Watch On Valentine's Day
After following your all-day valentine's plan, enjoying the delicious dinner, and after exchanging gifts with your sweetheart, spend a romantic evening by watching these special films and make your Valentine's evening more fun.
Best Movies To Watch On Valentine's Day – Hollywood
1. Casablanca (1942)
Starring Humphrey Bogart, Ingrid Bergman, and directed by Michael Curtiz, Casablanca is based on the love and sacrifice theme. The story describes a man who is an owner of a night club who apparently meets his ex-flames with her husband. The low ex-lovers had sacrificed their love for a more important goal of life. The story spins around his travails to choose whether to or not to help his ex lady love's fugitive husband to escape the Nazis in French Morocco.
2. 
West Side Story (1961)
West Side Story is an ardent, musical, roller coaster story, of love between a man and a woman trapped in a mob conflict. It is a classic musical adaptation of Romeo and Juliet, in which two teens Maria and Tony love each other, are tried to tear apart by the rival gangs fighting for the same territory.
3.
Dirty Dancing (1987)
Young Love, set in the Catskills, came to a complete halt with an iconic '80s movie dance lift? This film is about Baby (Jennifer Grey) and the resort's dance instructor Johnny's (Patrick Swayze) sizzling chemistry. The plot takes place at a hotel resort in the Catskills where the Houseman family arrives. Baby Houseman the daughter of Dr. Houseman, falls in love with the handsome dancer, who dances in the hotel's show. Her father opposes her from meeting Johnny, but she's firm to support him perform the last big dance of the summer. It a must movie to watch with a classic love story with many obstacles that reflects the morals and values of the 80s.
4. 
The Princess Bride (1987)
The Princess Bride – A fairy tale love-story that must battle the evils to be reunited with each other. It is a story about a young beautiful farm girl and her childhood lover Westly, who had no to marry, so he chases the sea to try his luck across the sea. Meanwhile, the young woman is taken away by a torturing prince to make his wife, the queen of the mythical kingdom florin, against her will. While, her true love Westley has to do something, to save her otherwise she will be taken away from her one and only true love.
5. 
When Harry Met Sally (1989)
When Harry Met Sally is a story about two friends Harry Burns (Billy Crystal) and Sally Albright (Meg Ryan), who turn from buddies to significant others. The two acted opposite like they hated each other still they became friends and developed feelings for each other. The movie displays the relationship between Harry and Sally who share a quarrelsome car ride from Chicago to NY after they both graduate from the University, and debates about whether men and women can really be chaste friends. What happens when they meet 10 years later are their views the same? watch this movie to find your answer.
6. 
William Shakespeare's Romeo + Juliet (1996)
William Shakespeare's Romeo + Juliet is an adaptation of Shakespeare's romantic tragedy play with a twist for the screen. Romeo meets Juliet and falls in love with her at the masked ball. Juliet, who is engaged and about to marry her father's choice fall in love with Romeo. The two over bird hide their feeling from their respective families and eventually dies in each other's arms because they cannot survive being separated from one another due to family rivalry.
7. 
Titanic (1997)
Titanic, the best movie to watch with your partner to celebrate love. The story is about two young characters, a poor guy Jack and an already engaged beautiful woman Rose, who happen to meet on the ship named titanic, that will face a tragic accident and sink in the ocean. The movie demonstrates how the young couple gradually starts feeling for each other on their journey. They stay by each other's side during the hard time when they know the ship will sink in hours and they all will die soon.
8. 
Notting Hill (1999)
Notting Hill is a simple romance story between a bookstore owner and a movie actress. The story begins when the actress lands up in his book shop and they talk about the books. They accidentally meet again and both start socializing with each other and finally fall in love but some misfortune distances them. But finally, they accept their love in open.
9. 
Pearl Harbor (2001)
Pearl Harbor is a historical tribute to the Pearl Harbor attack. The film depicts true friendship and a love story, set between the lead up to the attack, its aftereffect, and the Doolittle Raid. It is based on the life of friends Rafe McCawley (Ben Affleck) and Danny Walker (Josh Hartnett) who are plots and a nurse Evelyn (Kate Beckinsale). The three of them meet in Hawaii just before the attack on Pearl Harbor.
10. 
Moulin Rouge (2001)
Moulin Rouge directed by Baz Luhrmann's is a fast-paced movie musical that reminds everyone of what's most important in the world. When a writer arrives in Paris to join the Bohemian revolution, he falls for a cabaret actress Satine at the Moulin Rouge, who's lusted by a wicked duke. The duke promised the club owner to invest in their next production only if Satine is his. Watch the movie to find out how Satin manages to keep their love affair a secret that could spoil everything.
11. 
The Notebook (2004)
The notebook is a very emotional romantic movie about Noah and Allie who are desperately in love. But Allie's parents don't approve of Noah. Noah sets off to serve in World War II, which marks the end of their affair. Meanwhile, Allie develops her connection with another man. When Noah returns Allie is about to get married. They soon realize their feelings for each other but what happens next will they be able to live happily ever after? If you want to see true love, romance, and hope in someone you love, then this is the best movie to watch for you with your partner. This movie is just wonderful, and you need to watch it if you still haven't.
12. 
Pride & Prejudice (2005)
Pride & Prejudice is a classic, heartwarming movie set up in 18th century Britain. It is an adaptation of Jane Austen's popular novel, which did fairness to the original book. Elizabeth Bennet (Keira Knightley) lives with her family in the countryside, she, being the eldest of five sisters, often faces pressure from her parents to get married. She is introduced to a rich landowner Mr. Fitzwilliam Darcy (Matthew MacFadyen), chemistry sparks between the two. But, love is never simple, Darcy's reserved nature creates turbulence in their emerging relationship. Will they overcome this to fall in love and marry?
13. 
The Twilight Saga (2008)
The twilight movie is an adaptation of Twilight, a vampire-romance fiction by Stephenie Meyer. It is a vampire-themed romance story of a teenage girl Isabella Swan and Edward Cullen. Isabella or Bella meets Edward in her new school and can't stop herself from thinking about Edward all the time, who is kind of a mysterious and robust personality. Edward also has his thoughts swirled upon Bella. Both meet and fall in love. the story revolves around the Cullen family who struggles to keep Bella safe from evil vampires. The Twilight Saga released in 5 vampire-themed fantasy fiction is the best vampire series and book. If you haven't read the book, watch this romantic series if you haven't seen it yet.
14. 
No Strings Attached (2011)
No string attached is a story about two down persons, Emma (Natalie Portman) and Adam (Ashton Kutcher), who are strangers turning into friends, and not wanting to fall in love with anyone. After getting physical, to not ruin their friendship, they make a pact to simply keep things casual with no expectations and strings attached. But how things change and they fall in serious love and affection?
15. 
A Star Is Born (2018)
A Star Is Born is a story about a rising star Ally (Lady Gaga), and Jackson (Bradley Cooper), a musician. He urges her to follow her dreams, while he's affected by addiction. The story revolves around Ally and Jackson's relationship, their musical adventures, their chemistry, romance, and great hardship.
Best Movies To Watch On Valentine's Day – Bollywood
16.
Mughal-E-Azam (1960)
Mughal-E-Azam is an evergreen historic musical drama circled around the 16th-century during the Mughal regime of Emperor Akbar. His son Prince Saleem/Jahangir (Dilip Kumar) falls in love with Anaarkali (Madhubala) and wants to marry her. Anaarkali, who was a low-born dancer who dances in Emperor Akbar's court. Akbar objects and declines his son's desire, and prisons Anaarkali to break them apart. To rescue Anaakarli, Salim rebels and gets defeated in battle with his father while Anaarkali was walled-in alive, where she died.
17. Bobby (1973)
Bobby, a Raj Kapoor style musical and innocent teenage love story of young lovers Raj (Rishi Kapoor), and Bobby (Dimple Kapadia). Raj belongs to a prosperous family, who falls in love with poor fisherman's daughter Bobby. The two young lovers face a lot of difficulties to get together, to seek the approval of their parents.
18.
Qayamat Se Qayamat Tak (1988)
Qayamat Se Qayamat Tak is a musical adaptation of Shakespeare's "Romeo and Juliet. The story revolves around a young handsome boy Raj (Aamir Khan) who falls in love with Rashmi (Juhi Chawla). The two passionate lovers have separated due to their family's bitter rivalry. In the hope to be together, the two get away from their families and embraces a tragic end to remain inseparable.
19. Maine Pyaar Kiya (1989)
Maine Pyaar Kiya is a story about friends turned lovers, Prem and Suman. Suman's (Bhagyashree) father ( Karan) drops her at his friend's ( Kishan) residence, as he goes to Dubai to earn money for his daughter's wedding. Meanwhile, Prem (Salman Kahan) returns from abroad and meets Suman. They become friends and later find out that both of them are in love with each other.
Prem's father is not happy with this and asks Suman to leave his house. While Suman's father returns, he knows about this and ends his friendships with Kishan. Prem doesn't like Suman's separation and decides to go to Suman's village. Suman's father states that if he can earn money himself, then only he will marry her daughter to him. Prem then works hard and pleases Suman's father. His heart melts and he agrees to marry the two, but will an attempt to kill prem bring Kishan and Karan together? Will Prem and Suman get married?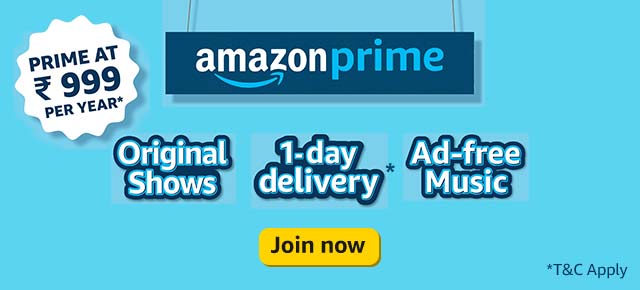 20. Lamhe (1991)
Virendra ( Anil Kapoor) falls in love with Pallavi (Sridevi), but she is in love with Siddharth, whom she's going to marry soon. Heartbroken Virendragoes to London. Pallavi and Siddharth die in an accident leaving behind their daughter, Pooja (Sridevi) who looks exactly like her Pallavi. Virendra returns to India after few years and is shocked to see Pooja who looks exactly like her mother. Pooja falls in love with Virendra but he keeps a distance from her as he is not ready to accept his feelings for someone so much younger than him. But will he be able to forget his past and expresses his love to her?
21. Hum Aapke Hain Koun (1994)
Hum Aapke Hain Koun is a story based on the love and sacrifice for the family theme. It a story of Prem ( Salman Khan) and Nisha (Madhuri Dixit). Prem's elder brother Rajesh (Mohnish Behl) and Nisha's sister, Pooja (Renuka Shahane) get married. Prem and Nisha, fall in love and are about to confess their love to the family but suddenly things change when Nisha's sister falls off the stairs and dies. This tragedy leaves everyone stunned and mourned. Their family expects Nisha to marry Prem's elder brother Rajesh for the sake of her sister's son. But, destiny had a different plan for them, will Prem and Nisha gets back together?
22. Dilwale Dulhania Le Jayenge (1995)
Raj ( Shah Rukh Khan ) and Simran ( Kajol ) meet on a train to their trip to Europe tour. On the trip to Europe, Raj falls in love with Simran, whose father has approved her marriage to Kuljeet in Punjab in childhood. After her return from the trip, Simran also realizes her love for Raj. Angry with this, Simran's father Chaudhary Baldev Singh ( Amrish Puri ) takes his family to Panjab to initiate Simran's wedding. Raj also travels to India to win Simran's father's trust and love. But will Raj and Simran be together or will their love story end?
23. Dil To Pagal Hai (1997)
Rahul (Shahrukh Khan) and Nisha (Karisma Kapoor) are friends who perform stage shows. Nisha secretly is in love with him. Nisha gets hurt while rehearsing for a stage show and gets hospitalized. Rahul meets Pooja (Madhuri Dixit) who according to Rahul is a girl apt for his play. Pooja and Rahul bump into each other several times. Rahul and Pooja become close friends. During the rehearsals of the play, Rahul and Pooja find themselves in love with each other. But Pooja is supposed to marry her guardian's son Ajay ( Akshay Kumar ). Rahul's heart breaks but he tries to hide it. Will their reel life play bring a happy ending in the lives of Rahul and Pooja?
24. Pardes (1997)
Being emotionally attached to his motherland, (Amrish Puri) Kishori Lal sends his son Rajiv (Apoorva Agnihotri) and his employee Arjun ( Shah Rukh Khan ) to India, to meet his old friend Suraj (Alok Nath)'s daughter Ganga to marry each other. After getting engaged in India, Ganga goes to America, where she comes to know the real lifestyle of Rajiv. Shattered Ganga fumes in anger and blames Arjun to hide this. Arjun encourages Ganga to marry Rajiv as promised to Kishori Lal. In Las Vegas, Rajeev tries to force Ganga, and then she runs away. Ganga meets Arjun at the train station and tells Arjun she has to go back to her family in India. Now Ganga realizes that she is in love with Arjun. By this time, Kishori Lal comes to India with Rajiv. Will Kishori Lal accept Arjun's love for Ganga?
25. Kuch Kuch Hota Hai (1998)
Kuch Kuch Hota Hai is a story based on the love is friendship theme. It is a story about Rahul (Shahrukh Khan) and Anjali (Kajol) studying in the same college. Both Anjali and Rahul were good friends. But Anjali falls for Rahul when she realizes love is friendship. Rahul falls in love with a new student Tina (Rani Mukherjee). Here a love triangle is formed in the story but Anjali leaves college for Rahul and Tina. Rahul and Tina name their daughter Anjali.
After eight years, eight-year-old Anjali finds out how much Anjali loved her father in college. At the age of 8, read the letter of her late mother, who had written for her before she died, to bring together her father to his college friend and true love Anjali. Rahul finds Anjali but she is already engaged to Aman (Salman Khan). The movie revolves around Anjali, Rahul's mother, and their attempts to reunite best friends Rahul and Anjali.
26. Sirf Tum (
1999)
Sirf Tum is a story that proves that looks don't matter if the love is true. Deepak (Sanjay Kapoor) who always believes in helping others, finds someone's purse in a train with important certificates in it. He posts them to the Aarti (Priya Gill) who it belongs to, after seeing the address on it. After receiving her certificates, as a token of thanks, Aarti also sends him a letter. Soon they start exchanging letters and the two keep talking without meeting each other. They both have not seen each other but both of them fall in love.
Deepak goes to Delhi in search of a job, where he meets Aarti who has come to Delhi in search of Deepak. Unknown to the fact that he is the same person, Aarti starts hating Deepak who now drives an auto, due to some misunderstanding. Unable to find Deepak, Aarti gets back in a train to go back to her house and finds that the auto driver is wearing the sweater which she sent to Deepak as a gift. After this, the two meet.
27.
Rehnaa Hai Terre Dil Mein (2001)
Maddy ( R Madhavan) is the son of a music shop owner Deendayal Shastri (Anupam Kher). Maddy falls in love at first sight with Reena (Dia Mirza) and tries to learn more about her from her childhood friend shruti. He soon learns that Reena is engaged to her childhood friend Rajeev. He also comes to know that Reena does not know what Rajiv looks like and Rajiv is coming to meet her next week. Maddy decides to pretend to be Rajiv when encouraged by his friends and father. Maddy meets Reena and asks for five days to be together. He shows his love to Reena and they spend a good time together over those five days. Reena also falls in love with him. Everything goes well until the real Rajiv arrives.
28.
Saathiya (2002)
Aditya (Vivek Oberoi) meets Suhani (Rani Mukherjee) in a wedding and falls in love with her. Aditya's rich lifestyle and Suhani's middle-class lifestyle create a rift between their parents. Aditya and Suhani get married secretly. First, they live in their respective homes and keep their marriage secret. But, when a proposal for Suhani's elder sister comes, the truth comes out. Aditya and Suhani then move into a house and start their married life together. Soon, marital problems begin to separate them. Due to a misunderstanding, Suhani feels that Aditya is having an affair and they get into a big worry. Suhani went missing for hours after her quarrel with Aditya over her failed marriage.
29. Chalte Chalte (2003)
Raj (Shahrukh Khan) the owner of a truck company and Priya (Rani Mukherjee) a fashion designer gets married. After marriage difference between the two increases. The difference between the two leads to debates and fights which makes Priya leave Raj and return to Greece. They are in the frame of a bitter separation that will destroy their relationship forever. When Raj is informed about this, he runs to the airport to stop Priya.
30. Veer-Zaara (2004)
Veer Zaara is a perfect example of timeless and limitless love. It depicts the love story of squadron leader Veer Pratap Singh (Shahrukh Khan) and Zara Hayat Khan (Preity Zinta). The two meet when Zara visits India. Her bus gets trapped in the hills. Veer to save her and other passengers arrive in a chopper and get charmed with Zara's beauty. Later, Veer takes Zara to his village and he falls in love with Zara. When Veer leaves Zara at the station, he meets Raza who is Zara's fiance.
In Lahore, Zara's father suffers a heart attack when Veer suddenly arrives and Zara meets Veer. He then meets Zara and explains to her that she must marry Raza. Meanwhile, Veer is sent to jail in Pakistan for false accusations of being a RAW agent. After 22 years, Saamiya Siddiqui (Rani Mukerji) takes his case and attempt to free Veer. Saamiya goes to India to bring evidence from Veer's village and finds Zara there, who has been living there for many years.
31. Vivah (2006)
Poonam ( Amrita Rao ) and Prem ( Shahid Kapoor) are about to get married. Poonam is an upper-middle-class girl, whose parents die during her childhood. After this, Poonam stays with her uncle. Prem is the son of a Delhi-based businessman. Two days before their wedding, Poonam suffers from first-degree burns in an attempt to save her sister after her house catches fire. Poonam tries to convince Prem to leave her, as things won't be the same between them thereafter as she has suffered burn ruining her attraction. Prem remains by her side and marries her proving that marriage is the union of two souls and not bodies.
32.
Rab Ne Bana Di Jodi (2008)
A simple man Suri (Shahrukh Khan) who works in Punjab Power and is married to Tani. Tani is a vivacious young woman whose husband to have just died in a road accident. Tani's father couldn't take this shock and while dying, he takes a promise from Suri to marry Tani. Tani respects Suri but finds it hard to accept him as a husband. But one-day thing changes when Suri's hairdresser friend (Vinay Pathak) changes Suri's look and trains him to behave and, look like modern guys. Meantime, Tani joins a dance-training center, where she meets Raj who is actually her husband in a different look. She didn't recognize him in the new look. Later after series of events Tani learns that Raj and Suri are the same people and all he did was to only win her love.
33. Jab Tak Hai Jaan (2012)
Meera ( Katrina Kaif ) and Samar ( Shahrukh Rukh Khan ) are deeply in love in London until one day when suddenly Samar meets with an accident, for which Katrina finds herself responsible, so she prays to God that if Samar survives, she will not meet him again and the two lovers are separated. After years, the story begins in Ladakh, where Samar works as an Army officer in defusing the bomb because he is fond of playing with threats. Akira ( Anushka Sharma), a journalist, arrives to make a documentary film on him and ends up falling in love with Samar. Destiny brings Samar and Meera face to face and then many twists and turns affect the lives of three people.
34. Barfi (2012)
Murphy aka Barfi (Ranbir Kapoor) meets Shruti Ghosh (Ileana D'Cruz), in Darjeeling. Shruti is engaged to Ranjeet Sengupta (Jishu Sengupta) and is about to get married. Meanwhile, Barfi meets Shruti and falls in love with her. She also falls in love with Barfi but her mother convinces her to leave him as he cannot take care of her due to his disability. Shruti accepts her mother's advice and moves to Kolkata and ends her relationship with Barfi.
When Barfi's father falls sick and Barfi needs money to treat his father. he thinks of kidnapping autistic girl Jhilmil (Priyanka Chopra) for money. After receiving the ransom amount, Barfi learns that his father has died. Later Barfi tries to leave Jhilmil but she refuses to leave him and they both move to Kolkata, where Barfi takes care of Jhilmil as his responsibility. Barfi and Shruti meet again and they both revive their friendship. Seeing Barfi and Shruti's relationship, Jhilmil, who is in love with Barfi, gets jealous and angry, and she goes missing again.
35.
Dum Laga Ke Haisha (2015)
An under-educated boy Prem Prakash Tiwari (Ayushman Khurana) marries an overweight girl Sandhya Verma (Bhumi Pednekar). But Prem stays away from her because of her being a fat girl. His friends and other companions keep making fun of him. This build-up rift between the two. Sandhya leaves Prem Prakash Tiwari and goes to her parent's house and decides to never go back to her husband's house. During an annual wife-carrying race the couple participates and gets to know each other and come closer.
36. Tanu Weds Manu Returns (2015)
Nearly after four years of their marriage, Tanu ( Kangana Ranaut ) and Manu ( R Madhavan ) start living separately. Manu sends Tanu a divorce notice thinking that Tanu will change herself. But this agitates Tanu and she goes back to her old friend Raja ( Jimmy Shergill ). Raja is already engaged now. During this, Manu meets a Haryanvi girl Datto aka Kusum, who looks exactly like his wife Tanu, and chases her. After a few meetings, Manu starts loving her and the two decide to get married. Here comes the twist that Datto is the same girl Raja is going to marry. Now what will happen next is captivating to find out.
Romantic movies have always been famous among people all over the world. These movies redefine love on screen. What are your best romantic movies? Do you have any favorites? Which movie are you planning to watch this Valentine's festival? Do let us know in the comments below.
You May Also Like