Significance Of Vasant Panchami & Saraswati Puja
Vasant Panchami is the festival to worship the Goddess Saraswati. Goddess Saraswati is the Goddess of Knowledge and Art. This day is very auspicious, especially for students. On this day, students worship the Idol of Goddess Saraswati. There is a custom to wear yellow clothes on this special day.
When Is Vasant Panchami?
Vasant Panchami is a famous festival of Hindus and Sikhs. It is also called Shri Panchami and Basant Panchami. Shri used to refer to the Goddess with due respect, and Panchami according to the Hindu calendar means the fifth day.
According to the Hindu calendar, this festival falls every year on the fifth day (Panchami) of Hindu Magh Month on Shukla Paksha. This year it will fall on Tuesday, 16 February.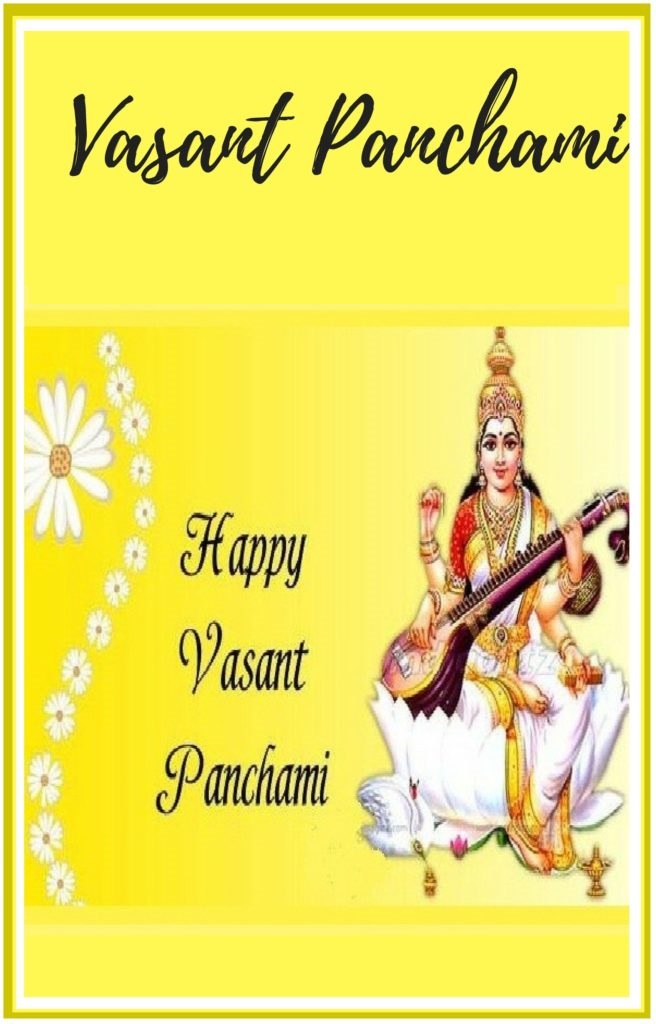 Significance Of Basant Panchami And Saraswati Puja
India is a country of festivals. India celebrates all the festivals acknowledging every religion and the changing season. Vasant Panchami is one of these festivals. It is also called Basant Panchami in Northern India. It symbolizes the end of the winter. This prominent festival includes worshiping the Goddess Saraswati. It is prominently celebrated in Bihar, Punjab, West Bengal, and many other parts of India. It is also celebrated in Nepal. Everyone enjoys this festival with great fun and enthusiasm.
Why We Celebrate Basant Panchami or Vasant Panchami?
Vasant or Basant (Spring) known to be the King of the seasons arrives with very pleasant weather.
The arrival of spring brings positive energy and happiness all around in humans, animals, birds, plants, and the surrounding
. Farms are full of maturing yellow mustard flowers. Crops like wheat, barley, and grams are ready to harvest by this time. Hence this festival brings prosperity. All Indians celebrate this festival with great pleasure.
Additionally, this season is also very suitable for health. The effect of winter begins to end from this day. Also, on vasant panchami yellow color is the center of attraction. Hence, the yellow color is faithfully dedicated to the Goddess Saraswati. People wear yellow clothes, and yellow sweets are also made by women in their homes.
Its believed that it was this day when Goddess Parvati with the help of Lord Kamdev. She tried this to bring back lord Shiva from severe meditation. She did this in the hope that they could reunite again.
Not only this, but in the ancient era, on this day the king used to visit the temple on an elephant. It's said that the King worshipped the Lord Kamdev-the God of love on this day. The King used to worship all the deities in the temple by dedicating grains in their feet.
Vasant Panchami 
Saraswati Puja
Vasant Panchami festival is known for its Goddess Saraswati Puja. This day is celebrated since ancient times as the birthday of the Goddess of Knowledge Saraswati. It is because of this reason Goddess Saraswati is worshipped on this day.
Saraswati Puja is done in all schools and educational institutions on this day. Various cultural activities like singing and dancing are organized. The idol of Saraswati Mata is established. Teachers, students, and great seekers of music and literature also worship on this day. They seek blessings, wisdom, and intellect from Goddess Saraswati.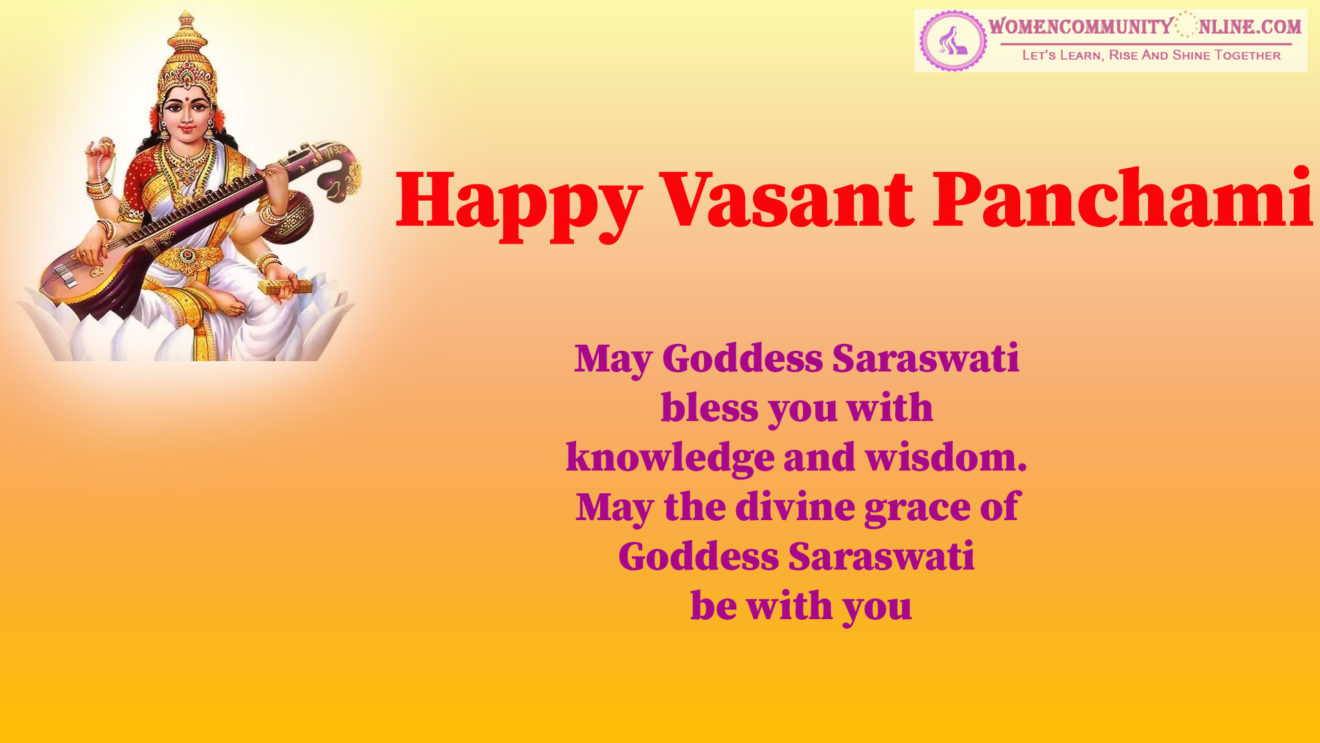 May everyone be blessed with the grace of Goddess Saraswati. Our warm greetings to all for this auspicious day. Happy Vasant Panchami. We hope you enjoyed reading.
You May Also Like: