Best Comfortable Summer Shoes For Women
The Best comfortable summer shoes patterns for Women for a fashionable Summer look.
Finally, summer has arrived. It is time to meet lots of sunshine when outdoors. Your face, neck, hands are important but don't neglect your feet. The high temperature in summer can make your feet dry and uneven. With proper summer skincare routine, you need to take care of your feet too. Don't forget to apply sunscreen to all your exposed skin including your legs. And If you're planning to buy a brand-new pair of footwear for the summer, then you may want to choose the best summer shoes for yourself.
Your summer footwear must be as per your comfort and use. They can be in slippers, flip-flops, fashion sneakers, flats, sandals, gladiators, shoes, loafers, etc. They can be simple in designs, or studded with pearl or crystal, which gives you a classy and stylish look. These comfortable shoes can be paired with both ethnic and western outfits. So here are simple tips to keep in mind while buying the right footwear for summer, so you can keep your feet healthier.
How to choose your best comfortable shoes for Summer?
1. Buy a Bigger Size
In summer your feet are prone to swell, so make sure to buy your summer shoes a slightly larger than your normal size. This will also avoid sweating, compressing, and inflammation on feet. Also, to protect your feet check that the bottom is flexible and non-slippery.
2. Go for straps
Your foot has around 26 bones, 33 joints, and hundreds of muscles and ligaments, of which the prominent ones are behind your foot. Having a strap around the bigger bones of your feet helps the smaller bones and muscles at the front to support and balance the body weight and pressure. Therefore, buy footwear that has a strap at the back as they are more comfortable to carry.
3. Buy breathable shoes or Ultra-Absorbent Summer insole

Summer is the season when you are more likely to sweat while strolling or walking through the town or woodlands, and exploring the beaches. So it is important to have breathable shoes to keep your feet sweat-free and comfortable while walking. Breathable shoes or open-toed shoes help to prevent infection and foot fungus in the summer when your feet are prone to sweat more. You can also use ultra-absorbent summer insoles to keep your feet sweat-free. They are durable and hygienic and also help you deal with foot problems or shoe bites.
4. Durable Soles
Choose durable soles to help long summer walks. Avoid footwear with soles made with cheap rubber or foam, as they are less durable. The durability of the footwear depends on the material of the sole. Therefore, choose footwear that renders flexibility and strength to always have support under your foot.
5. Say no to Heels
The hot weather and high heels can be a bad combination in summer. To help you enjoy the summertime avoid wearing high heels. This will also reduce the pressure on your feet, and back preventing from back pain and foot pain.
6. Try to avoid synthetic materials
Avoid synthetic materials and choose footwear made with eco-friendly and natural plant-based materials. They will keep your feet cool and help them to breathe properly. Always wear the right pair of shoes and breathable cotton socks in summer. Synthetic fibers tend to trap moisture and heat in them, so instead of synthetic fiber use socks made of at least 70 percent of natural fibers like cotton or wool or acrylic fiber blends to keep your feet dry.
Advertisements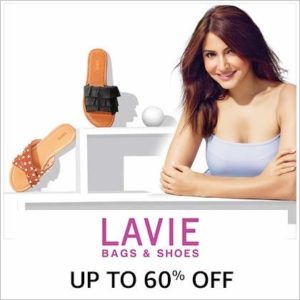 Dos and Don'ts
Use an antibacterial soap to wash your feet daily and use antiperspirant or antibacterial foot powder to keep your feet sweat-free and infection-free.
Vary the footwear you wear daily as they require to wipe out of dust and bacteria, to allow them to recover and to stop the bacterial growth in the insoles to prevent fungal infection.
Protect your footwear and feet from sharp objects.
Don't forget to apply sunscreen on your legs to prevent tanning.
With your skillfulness add charm to your summer outfits with these comfortable flat footwear. Use flats that are soft and comfortable to wear, if you are constantly on your feet. Try a variety of colors and patterns that suits your clothes. With these simple tips choose the right and the best comfortable shoes for your this Summer and add style and elegance to your look this summer.
You May Also Like