Glorious 26 years of Sushmita Sen Miss Universe win
May 21 1994 is a historic day as India received it's first Miss Universe. An Indian model and film actress Sushmita Sen won the Miss Universe pageant on this special day. 26 Years Ago, 19 years-old Sushmita Sen won Miss Universe 1994. But her journey from winning the crown to Bollywood actress, and as a single mother has never been so easy. Keep reading to know the journey of Sushmita Sen as Miss Universe her struggles and win.
Glorious 26 years of Sushmita Sen Miss Universe win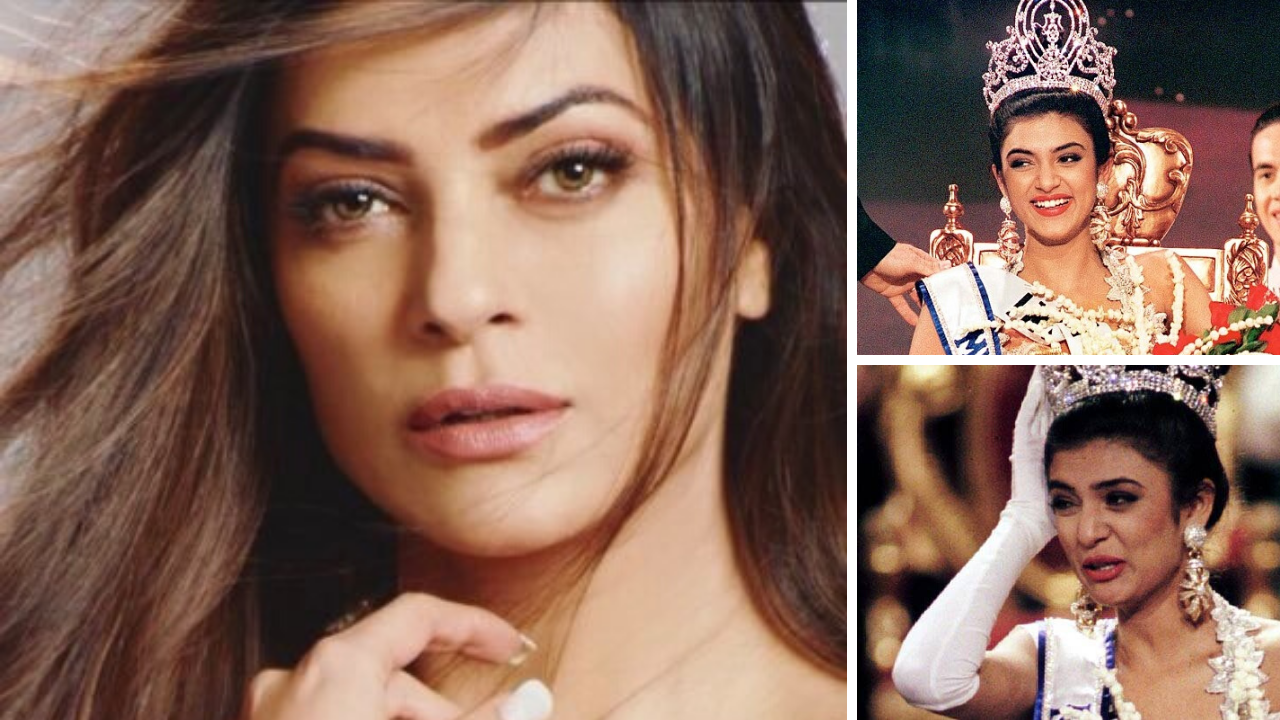 Sushmita Sen was born on 19 November 1975 in Hyderabad, Andhra Pradesh. Born in a Bengali family, Sushmita Sen is a perfect example of Beauty with Brains. She studied in Air Force Golden Jubilee Institute in New Delhi and in Secunderabad St. Ann's High School. She wanted to study further but after getting a call for Miss India, she did not pursue higher education. When she enrolled for the Femina Miss India contest in 1994, Aishwarya Rai who was already a well-known face in the fashion industry of that time, was one of the applicants. Many candidates withdrew their application on learning she was also participating presuming that she would bag the title anyway. But Sushmita Sen faced the competition and won Miss India pageant. She was crowned the Femina Miss India 1994 and then Miss Universe 1994. She became the first Indian woman to win Miss Universe in 1994.
Courtesy: Beauty Pageants – YouTube
After she won the Femina Miss India crown, she barely had time to prepare for the international Miss Universe pageant. Raised in a middle-class family, she couldn't afford a designer gown. But this didn't discourage her goals. Sushmita Sen broke the stereotypes by wearing a winning gown made from a curtain cloth, designed by her mother and stitched by a local tailor working in a Sarojini Nagar garage. She even misplaced her passport exactly before she was to travel to for the Miss Universe pageant in 1994 in the Philippines and was asked to go for the Miss World pageant and Aishwarya go for Miss Universe, but, she refused for going for anything else than what she deserved. The matter was solved by her father with the help of late union minister Rajesh Pilot and Sushmita Sen represented India and become the first-ever Miss Universe titleholder.
Courtesy: Beauty Pageants – YouTube
After her win as Miss Universe, Sushmita Sen started her movie career with Hindi and Tamil films. She made her debut in Bollywood with the movie Dastak in 1996 opposite Sharad Kapoor and Mukul Dev. She acted in Bollywood movies like Biwi No. 1, Sirf Tum, Fiza, Aankhen, Maine Pyaar Kyun Kiya, Main Hoon Na, No problem, and many more. She also made her debut in the Bengali movie Nirbaak. 23 years after winning the pageant, she was also one among the judging panel in the 65th edition of Miss Universe pageant.
Apart from her modeling and acting career, Sushmita Sen is also well known for her charity work. Sushmita Sen is associated with several charitable projects and NGOs. She has also been awarded the Mother Teresa International Award by NGO The Harmony Foundation for her endeavors towards delivering social justice. She has also made her charity organization, I Am Foundation, to empower children of all ages and provides opportunities for disadvantaged and differently abled people.
Sushmita Sen is 44 years old, and a proud single mother of two beautiful daughters. She has adopted two girls. In 2000, at the age of  24, she adopted the first child named Renee, and ten years later, in January 2010, she adopted a three-month-old baby girl Alisah. She is still motivated, consistent, fitness-oriented, evermore beautiful, gorgeous, and truly inspirational to many. Sushmita Sen is a true feminist icon and an inspiration to many women. She believes in saving and empowerment of a girl child. She is a role model and has been an example of the fact that marriage doesn't complete a woman.
You May Also Like