8 March International Women's Day
Today, Women are contributing in every area and every section of society. Many countries across the globe celebrate March 8 as International Women's Day. This day is to honor women's contributions to society and the nation. Let's know how 8 March International Women's Day started.
8 March International Women's Day History
International Women's Day is the result of a labor movement. In 1908, 15,000 women marched out to address voting rights in New York City, to get valid compensation, and also to lessen their working hours. They also demanded that they should be given equal rights as men in salary.  As a result, the American Socialist Party declared the first national women's day. This day was first announced on February 28, 1909, in the United States of America. This happened after the strike of women working in the garment factory.
Clara Zetkin, a Women's Office Leader of the Social Democratic Party proposed that every country should celebrate this Day. More than 100 women from 17 countries agreed on this suggestion at a conference meet. So established International Women's Day. ( courtesy: internationalwomensday.com )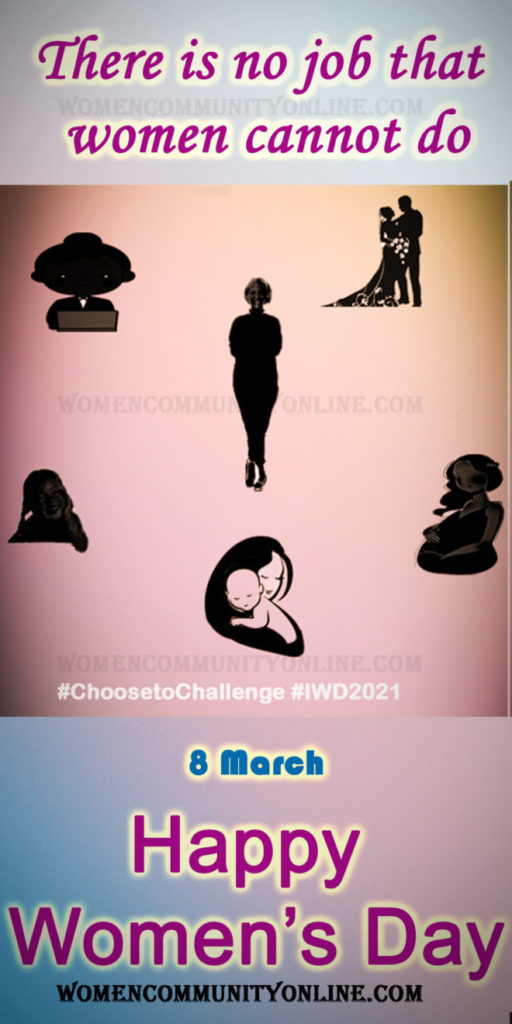 First International Women's Day
On 19 March 1911, finally for the first time International Women's Day got celebrated. Germany, Austria, and Switzerland celebrated it. Later, it shifted to March 8 in 1913. Ever since then, every year, March 8 got recognized as International Women's Day. It was the first time celebrated in 1975 by the United Nations.
March 8 every year celebrated as International Women's Day with great enthusiasm. But are we even ready to accept Women's Day yet?
For years, women have been only restricted to household chores and taking care of the family. She's never given the status of equality in society. This is the main reason why women are being ignored by society and all evil customs exist. Even today issues like female feticide, gender discrimination, not giving girls the right to education, rape, molestation, dowry, domestic violence trails in some regions of the country. This shows that even today the wickedness of our society has bound a woman in darkness. She's fighting for her existence.
Why today also, women have to fight for their existence and respect in our male-dominated society? Our country has developed very well, but in some regions, the condition of women persists as it was. It's very necessary to stop evil customs and restrictions created by society, for the distinguished advancement and development of the world. Women are the pride of a country, so their respect should be paramount for all. They're the idol of love and compassion. The society will be equally strong and active, as stronger and respectful the status of women in the society will be.
Today, the subject of women's empowerment is well known in our country. Girls and Women are moving forward in every field. Girls are shining in competitive exams and leading in sports, singing, dancing, acting, hosting. But, they earned this with their hard work and intelligence.
Read below to know about some amazing great inspiring women. These women have successfully managed to break all these barriers and made everyone proud.
Rani Lakshmi Bai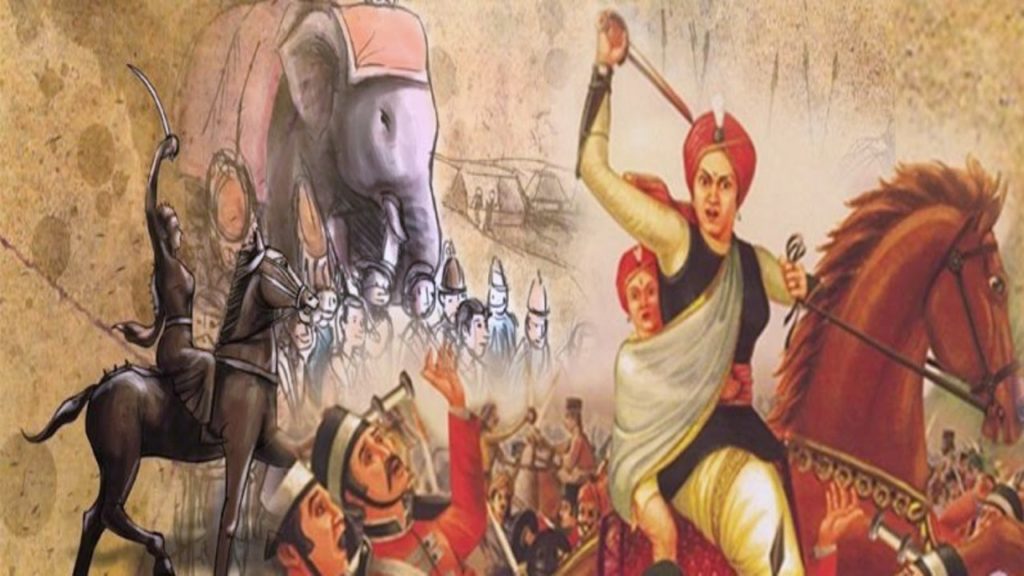 Rani Lakshmi Bai also called Manu and Manikarnika was born on 19 November 1828. She's popularly known as the Rani of Jhansi or Jhansi ki Rani. Rani Lakshmi Bai fought against the Britishers. She fought with her son tied on her back riding on her horse and swords in both her hands. She was amongst one of the brave freedom fighters and the Indian Rebellion of 1857.
Rani Lakshmi Bai died on 18 June 1858 in a battle with British Imperialists. "Khoob Ladi mardani Woh to Jhansi wali rani thi " Means, She fought not less than a man, She was the queen of Jhansi. These well-known lines were in her honor and written by poetess Subhadra Kumari Chauhan. She is a true example of bravery. [Image Source: Google]
Neerja Bhanot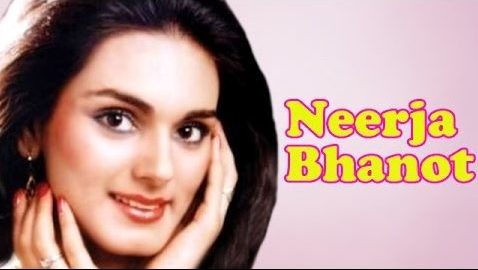 Neerja Bhanot was born on 7th September in the year 1963. She was a purser for the airline Pan American World Airways. She was also an Indian model. The plane got hijacked by Libyan terrorists with guns in their hands at Karachi airport. The Terrorist shot her dead during her attempt to saving 3 American children passengers. She died on 5 September 1986 two days before her 23rd birthday. Neerja Bhanot is the youngest recipient of the Ashok Chakra. Ashok Chakra is India's highest bravery military award. A biographical thriller film Neerja, starring Bollywood actress Sonam Kapoor, is made about her life and this incidence. She is a true example of courage. [Image Source: Google]
Mother Teresa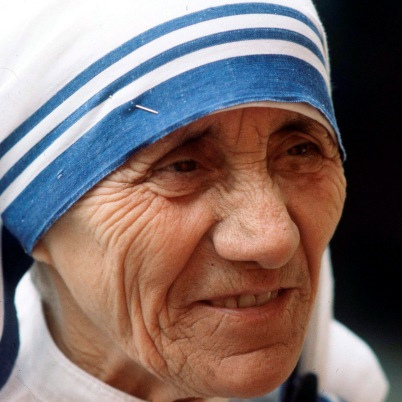 Mother Teresa (26 August 1910 – 5 September 1997) was a Catholic nun and saint of Calcutta. She devoted her life to helping lepers, homeless people, and outcast people. Mother Teresa offered free service to the poor and needy people. She is a true example of Selfless Love and devotion.[Image Source: biography.com]
Kalpana Chawla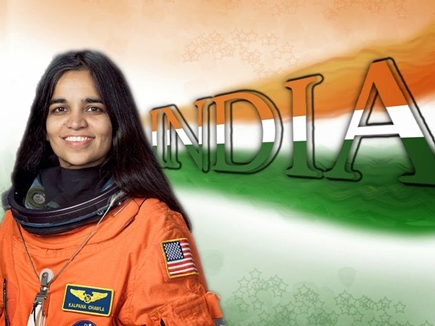 Kalpana Chawla, born on March 17, 1962, in Karnal, India, an Indian-American astronaut was the first Indian woman to head her journey in space in 1997. She flew for a primary robotic arm operator mission on the Columbia space shuttle in 1997 for the first time. In 2003 during her second journey to space, while returning from the space, the space shuttle Columbia met an accident. Kalpana Chawla with her other six crew members died in the space shuttle disaster on February 1, 2003.[Image Source: Google]
Kiran Bedi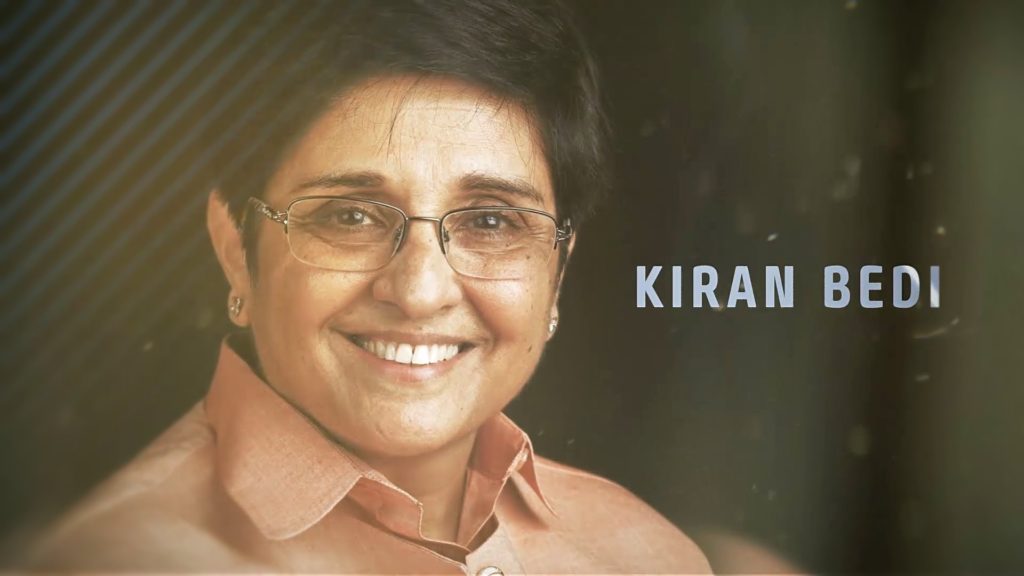 Kiran Bedi is born on 9 June 1949 in Amritsar. She is the first woman IPS ( Indian Police Service ) of India. Kiran Bedi remained in service for 35 years and took voluntary retirement in 2007. She is also a social activist and a former tennis player. She is the current Lieutenant Governor of Puducherry. [Image Source: Google]
Pilavullakandi Thekkeparambil Usha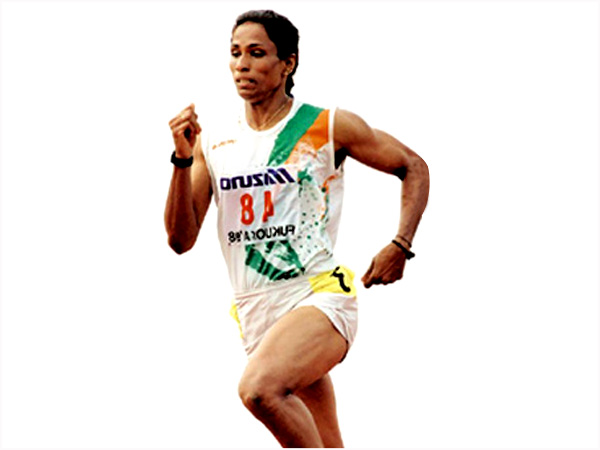 Pilavullakandi Thekkeparambil Usha popularly known as P. T. Usha is born on 27 June 1964. She's an Indian athlete and the first Indian woman to reach the final of an Olympic event. She's also called " Queen of Indian Track and Field ". So far she has won 101 international medals. Moreover, She's also honored with Padma Shri and Arjun's award. [Image Source: ILoveIndia]
Mary Kom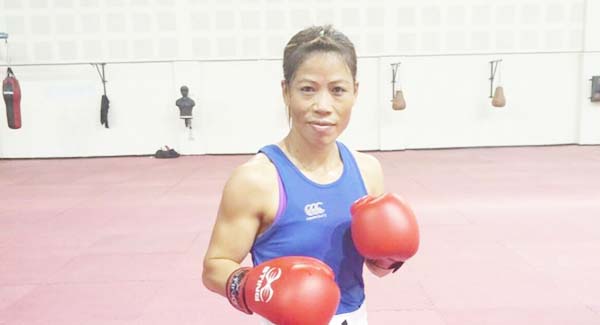 Mary Kom born on 24 November 1982 is an Indian Olympic boxer. She is a five-time World Amateur Boxing champion. She is a real inspiration. Mary Kom struggled a lot of hardships before accomplishing her ultimate dream. Mary Kom is the first Indian boxer who got a Gold Medal in the Asian Games in 2014. [Image Source: NorthEastIndia]
Dr. Tessy Thomas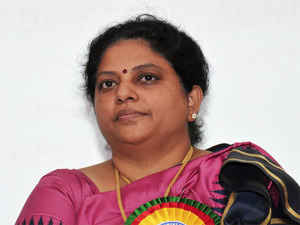 Dr. Tessy Thomas born in April 1963 is the first Indian woman, known as the 'Missile Woman of India'. She's the first Indian woman scientist who managed a missile project. She's honored for succeeding in her dream and choosing a male occupation by breaking all the barriers. [Image Source: The EconomicTimes]
Arunima Sinha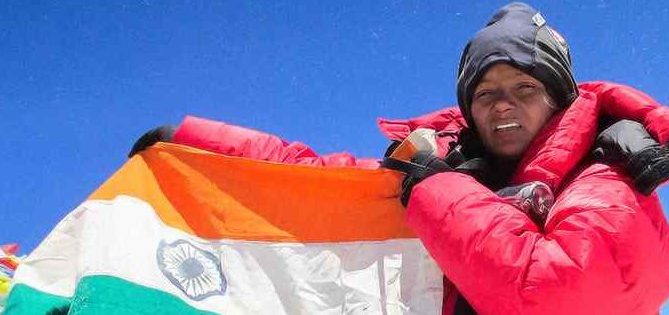 Arunima Sinha who is born on 20 July 1988 is a national level volleyball player and a mountaineer. Some robbers pushed her from a running train in 2011. She is the first Indian amputee to climb Mount Everest. She aims to climb all the highest peaks of all continents and hoist the Indian National flag. [Image Source: India. com]
Sridevi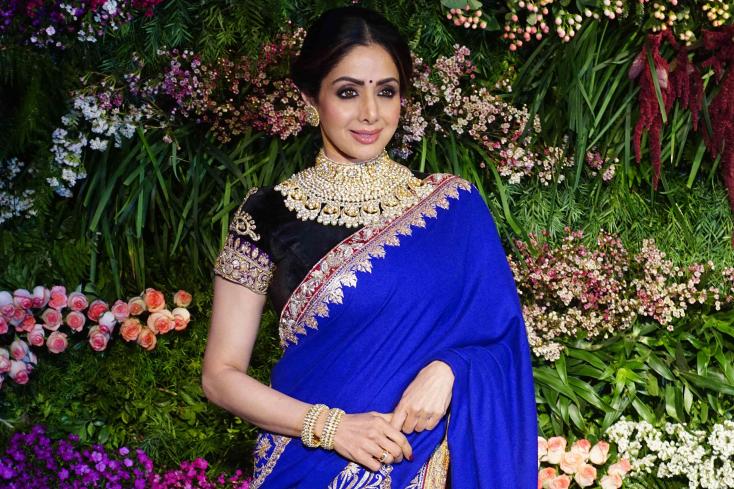 Born on 13 August 1963, Sridevi Boney Kapoor was a film producer and an actress. She passed away on February 24, 2018, in Dubai. She was the biggest female superstars of Indian cinema. Sridevi worked in 300 films since the age of 4. Sridevi worked in more than 4 regional languages movies. In 2013 she received the Padma Shri award from the Government of India. The whole Nation grieved her shock and sudden death. She was an actor par excellence, a great human being, and a MOM of two beautiful girls. [Image Source: Google]
Sushmita Sen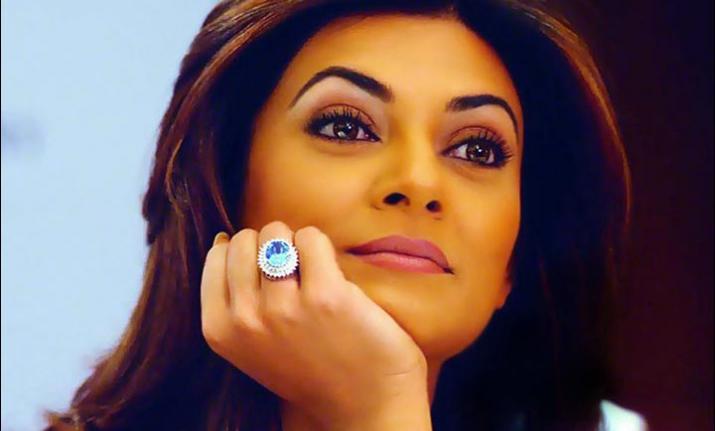 Sushmita Sen is born on 19 November 1975. She won the Miss Universe pageant of the year 1994. Sushmita Sen is the first Indian woman to win the Miss Universe crown. She is an Indian Actress and a model. Sushmita Sen is a single MOM. She adopted two girls, one in 2000 and the second in 2010. She is the perfect example of an independent woman. [Image Source: Google]
Priyanka Chopra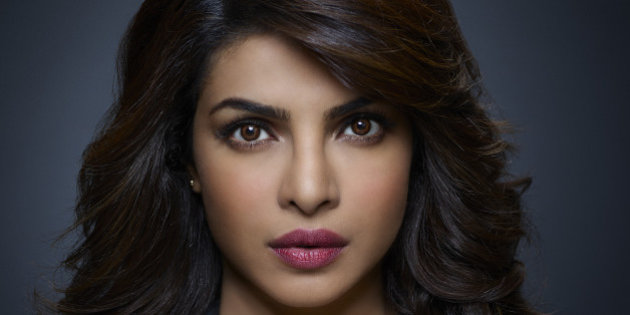 Priyanka Chopra is born on 18 July 1982. She is the winner of the Miss World 2000 pageant. She has gained immense recognition worldwide. Priyanka Chopra is an actress, singer, film producer, and philanthropist. She hosted the show Khatron Ke Khiladi on the small screen. Priyanka Chopra made her Hollywood debut with the action-comedy movie Baywatch in 2017. She has received various awards including the National Film Award and Padma Shri Award. Priyanka Chopra promotes causes like women's rights, health and education, and the environment. [Image Source: Google]
India is a religious nation. In our Indian culture, Goddesses are worshipped. Still, nobody stands for a lady tormented by people or society. Some families celebrate the arrival of a girl child as the arrival of Goddess Laxmi in their houses. But some even today also see a girl child as a burden.
It's important to realize that all that a girl or a woman needs is a little support from her family and society to fulfill her dreams. Generally speaking, for me, the day from which our male-dominated society will understand their responsibility and respect towards women, truly women's days will begin from that day onwards. What do you think about this? What opinion you have?
You May Also Like