A Fairy Tale Love Story Of Rishi Kapoor And Neetu Singh
Rishi Kapoor and Neetu Singh were the most-loved and the best couple in their times. They shared magic chemistry on-screen and offscreen. Neetu Singh and Rishi Kapoor did 12 films together and ruled millions of hearts. They two started dating each other when Neetu Singh was only 14 years old, and Rishi Kapoor was already popular in Bollywood. Rishi Kapoor And Neetu Singh were married to each other for around forty years. From teenage love to a rock-solid marriage, Let's know-how was their love story and how it started.
A Fairy Tale Love Story Of Rishi Kapoor And Neetu Singh
Neetu Singh was fourteen years when she first met Rishi Kapoor in 1974, on the sets of movie Zehreela Insaan. It wasn't love at first sight but they soon became friends. Rishi Kapoor threw pranks and was funny and mischievous on the sets with Neetu Kapoor which brought her closer to him. During that period, Rishi Kapoor was already in a bumpy relationship with his girlfriend. Trying to repair things between him and his then-girlfriend, he took Neetu Singh's help to write a telegram to his girlfriend, when they were filming for the movie Zehreela Insaan. But, as time flew he realized that Neetu Singh was the one for him. He began to miss her during his shoot in Europe.
Soon Neetu Singh and Rishi Kapoor starting going out on dates. Rishi Kapoor had made it clear to Neetu Singh that he would only date her but would not marry. Neetu Singh's mother was not happy with this relationship. At that time she was only fourteen and scaling success. Neetu Singh was working in Hindi cinemas since the age of five. So, she did not want people to talk about her during that stage of her life. So whenever they went on a date, Neetu Singh's mother used to send some known person along with her daughter. But when Rishi Kapoor proposed Neetu Singh for marriage, her mother was happy, then Neetu Singh did not want to get married.
Neetu Singh was a bit worried about the thought of marriage as she didn't want to leave her mother. She was the only earning member in her family at that time. Soon Rishi Kapoor solved her dilemma and asked Neetu's mom to stay with them after the wedding.
The couple went to Delhi to attend a wedding. Rishi Kapoor's sister thought that was the best opportunity to call for their engagement. The couple had no clue about this. His family was also present on this occasion. They also called Neetu Singh's mother to Delhi, and that's how they got engaged suddenly. Rishi Kapoor and Neetu Singh dated each other for five years before getting married. Finally, the couple got married on 22nd January 1980 and Neetu Kapoor chose to halt her acting career after the marriage. But, they were seen together in Love Aaj Kal post 30 years of their marriage. They have two children Ranbir and Riddhima from their marriage.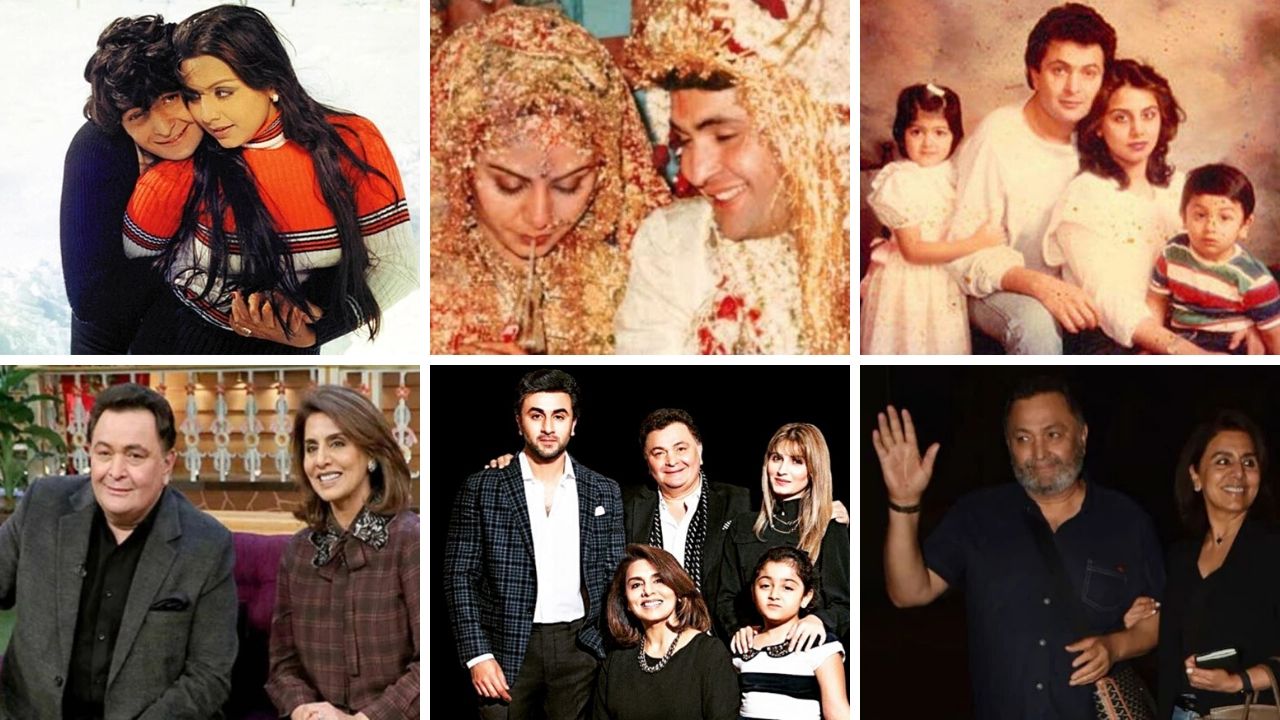 Rishi Kapoor was diagnosed with cancer in 2018 and underwent the treatment in New York. Neetu Kapoor supported her husband at every step during his struggle fighting the disease and took great care of him. During his treatment, she didn't leave him for a moment. In his last minutes, she was the only person in the hospital with him.
Amidst the Corona pandemic, where actor Irrfan Khan said goodbye to this world, one more heartbreaking news had arrived on Thursday Morning, that veteran actor Rishi Kapoor is no more. Rishi Kapoor was admitted to the hospital on Wednesday 29th April night due to health deteriorating. Actor Rishi Kapoor breathed his last on 30th April 2020 at HN Reliance Foundation Hospital and left this world at the age of 67, a day after Irrfan Khan's death. Thursday evening, he was cremated at the Chandanwadi Crematorium in Mumbai in the presence of a few of their family members and close friends amid the lockdown. Two great actors Irrfan Khan and Rishi Kapoor have passed away in 24 hours and Bollywood lost two of its megastars within two days. And it's a strange coincidence that both the actors lost their battle of life to cancer.
You May Also Like