74th Independence Day Celebration In Lockdown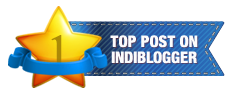 India will celebrate its 74th Independence on 15th August this year. Like many festivals being-called off due to the corona pandemic, the 74th independence day celebration of India is also going to be disparate. The independence day is going to be a different event with prudent protocols amidst pandemic. How are you celebrating India's Independence day during this coronavirus outbreak? If you're looking for ways to celebrate Independence day at home with your family, keep reading this post as we bring you here Independence Day celebration ideas and inspiration. But before that let's talk about the Independence day of India.
The Historical Significance Of Independence Day Celebration
The British docked at the port of Surat in August 1608 AD for trade. Seven years later, Captain William Hawkins received the imperial order by Mughal emperor Jahangir, to set a factory in Surat. This was under the guidance of Sir Thomas Roe (Ambassador of James I). Supporting the British empire, many agreements passed, the military established, and trading alliances expanded with several of the independent Indian states. The regional monarchs were active in sustaining British control and gained from them by prevailing their fidelity. British controlled India because India was not united.
In 1757, Robert Clive won the battle of Plassey. The East India Company conquered the last Nawab of Bengal in the Battle of Plassey. This marked a turning point and the beginning of the British Empire in India.
After the end of the Second World War in 1918, Indian activists called for Swaraj i.e. self-governance or self-rule. In 1929,  the first political party of India, the Indian National Congress, announced for 'Purna Swaraj'. 'Purna Swaraj', that is an Independence India at a gathering in Lahore. The first Indian revolution for Independence took place in 1857, though it was a major failed revolt against British rule. Ultimately, after a string of concourses and agreements amid the British Council and the INC, Lord Mountbatten, who served as the last Viceroy of pre-independent India, agreed to the proposal. It was on On 15 August 1947, Lord Mountbatten divided British ruled India into two separate countries, India and Pakistan.
The Indian Independence Movement was a storm for which many freedom fighters sacrificed their lives for freedom. The Independence Movement drove across 1612 to 1947 with many nationalistic reformist movements. These movements by activists were to liberate themselves and for political and social freedom, and for Independent India.
In 1947, on 15 August, India got independence from British rule. Since then, every year India celebrates 15 August as Independence Day. India got independence from the British rule after 200 years. This makes the independence movement more significant in the history of India. Since then, each year on 15 August, the national flag of India is hoisted in various public places. Along with the flag hoisting ceremony, there are parades, speeches, national anthem, and folk dance performances.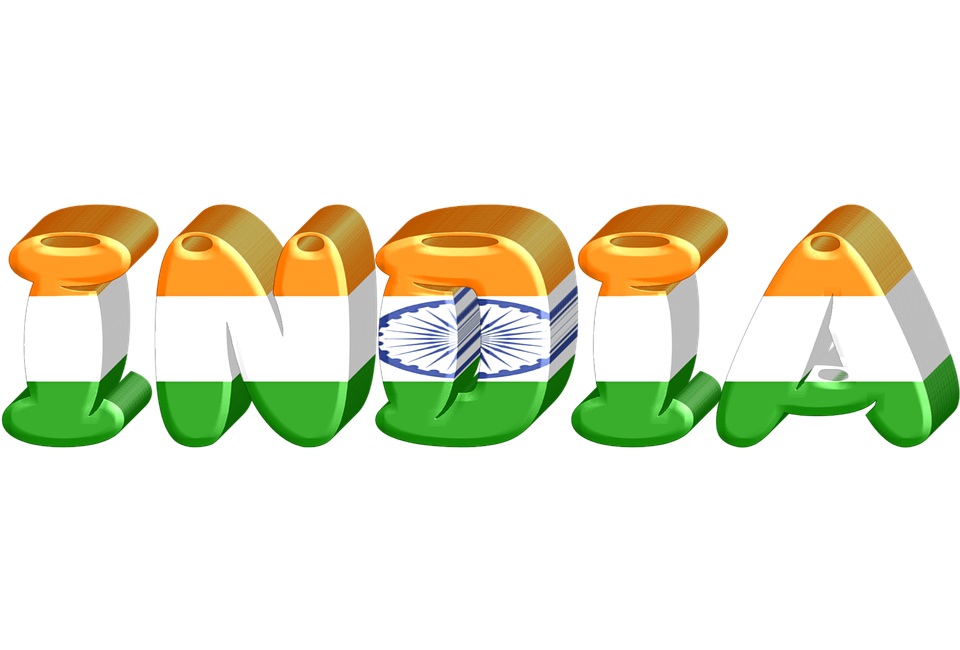 Each year, India celebrates this day as Independence Day with glee. Every year, the Prime Minister unfurls the tricolor Indian national flag at the Red Fort in Delhi. PM addresses the nation, followed by a speech from The President of India, a military parade, National Anthem, and twenty-one gun salutes.
Preparation for Independence Day starts in advance. This day marks a national holiday across the country. Flag hoisting ceremonies, parades, and cultural events take place in all Indian states and union territories. Schools and colleges organize cultural events, kite flying, competitions, contests, and speeches to impart information to the students about the historical significance of Independence Day.
While it is an important event for our country, this year, this function at the Red Fort venue will take place with many changes. This year, the Independence Day celebration will take place with precautionary measures like social distancing, wearing masks, sanitization, avoiding massive gatherings, etc. Yet, we can watch the live telecast of the Independence day celebration event on YouTube or Doordarshan. Unlike every year, the cultural performances performed by children calls off this year.
How You Can Celebrate The 74th Independence Day At Home In Lockdown
Independence Day is a national festival and so, a gazetted holiday, but this year, we are already staying at home. This year is different due to the ongoing coronavirus outbreak. But, this doesn't mean we can't cheer for our country or celebrate Independence day with social distancing.
With lots of patriotic activities and home ideas, we can still celebrate Independence Day with joy with our loved ones and the whole family.
1. Plan Tricolor Independence Day Meals
Family meals allow all family members to get together, and strengthen their bond and relationship. Cook a tri-color independence day celebration meal along with your family, and spend some quality time with them. You can make tricolor recipes to also fill in a patriotic flavor to the food. Here we have some tricolor recipe ideas. You can make tricolor pasta recipes, tricolor rice recipes, tricolor idli or dhokla, tricolor sweets, desserts, or rolls, tricolor salad, tricolor sandwich, cutlet, or tricolor veg tikkas. Experiment with your tricolor Indian food recipes and create something colorful and patriotic.
2. Watch Patriotic Movies And Shows
Watching movies and shows together provide together with family is a good way to strengthen family trust. It provides a sense of security, strength, and affection amongst the family members. Keep your patriotic feelings active by watching some great patriotic movies, TV serials, or web series of all times at home on Independence Day.
Here are some suggestions –
Mother India
Gandhi
Kranti
Karma
Tirangaa
Border
Lagaan
The Legend of Bhagat Singh
URI – The Surgical Strike
Manikarnika: The Queen of Jhansi
The Forgotten Army
Code M
The Family Man
Chakravartin Ashoka Samrat (Colors TV)
Jhansi Ki Rani (Zee TV)
Yug (DD National)
Sea-Hawks (DD National)
Veer Shivaji (Colors TV)
3. Read Books
Creating a reading habit boosts knowledge, thinking skills, reading practice, and enhance vocabulary. Just relax, get a book which you have been waiting to read about Independence Day.
Here are some recommendations –
Hind Swaraj Mahatma Gandhi
The Indian Struggle 1920-1942 Subhash Chandra Bose
Poverty and Un-British Rule in India by Dadabhai Naoroji
The Indian War of Independence of 1857 by V.D. Savarkar
Unhappy India by Lala Lajpat Rai
The Last Mughal: The Fall of a Dynasty: Delhi, 1857 by William Dalrymple
Freedom at Midnight by Dominique Lapierre and Larry Collins
Passage to India by E.M. Forster
My Country My Life by LK Advani
4. Independence Day Crafts And Activities
Crafts and activities are important for adults and children for personal as well as emotional development. Independence Day is an excellent day to celebrate and get creative with your kids especially during this lockdown. Find here are some craft and game ideas.
If you are crafty, try your hands on tricolor crafts, and drawings. You can make a national flag, tricolor flowers, tricolor rangoli, tricolor home decor items, etc.
Some other activities to consider with the Independence day celebration at home –
Independence Day Quiz & Contest
Crossword puzzle games
Scrabble
Tree plantation
Promote Swachh Bharat Mission in your surrounding. Adopt the cleanliness culture and increasing awareness about cleanliness
Feeding hungry birds and animals
5. Talk About Historic Events Before And After Independence
Take time to talk about the importance of Independence Day to your kids. Flashback over the tour to important events that led to independence. This promotes the feeling of nationalism, patriotism, and self-reliance in them. So they value the sacrifices made by our great freedom fighters for the Independence of our country.
Be grateful and feel proud of the nation you are born. Let us not forget the efforts of many freedom fighters and soldiers who fought heroically for the freedom and protection of our country. We wish all our readers A Happy Independence Day 2020.
Liked This Independence Day Celebration Ideas? Pin It For Later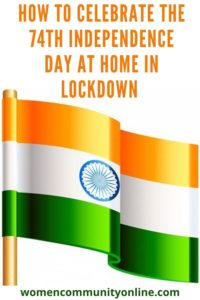 Reference – https://en.wikipedia.org/wiki/Independence_Day_(India)
You May Also Like