10 Women Safety Apps Every Woman Should Know
Most of the women carry their smartphones along with them while going out. So, we have listed below some of the best women safety apps. These apps can provide help to women and college girls when out to stave off unavoidable circumstances.
India is shaken by recent horrific gang rape cases on a normal day, a veterinarian doctor in Telangana, Roja in TN, a 25 years old student in Ranchi, a girl raped by an auto driver in Chandigarh and an incident of 14-year-old minor girl gang-raped by two. Where is our country reaching in terms of women and child safety?
Why every woman should know about Women safety apps?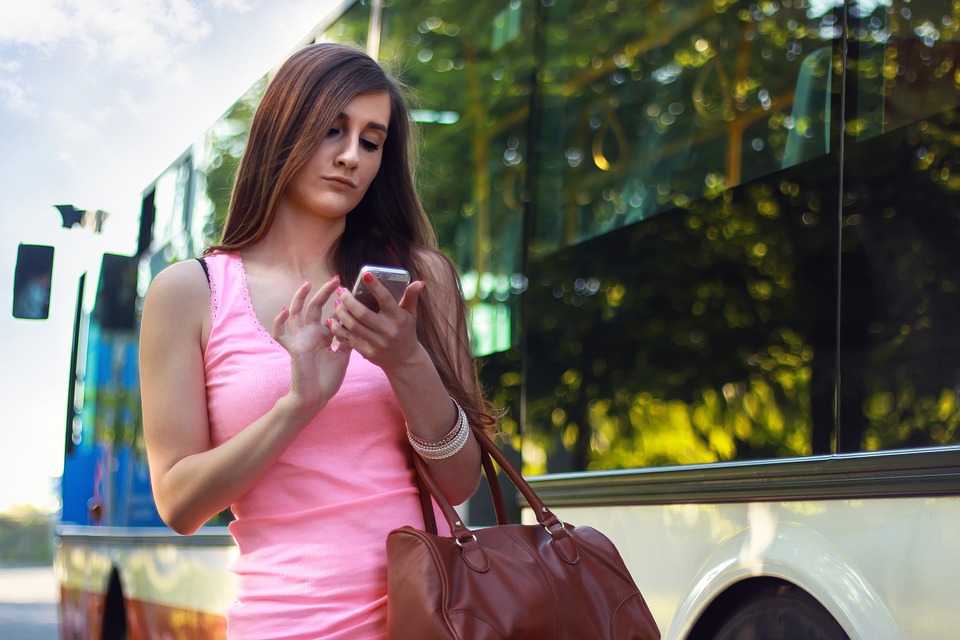 The safety of women is the major concern in today's times, because of the increasing crime rates against women. It becomes extremely important for them to stay vigilant and safe, especially when they need to travel late at night or to stay out for a long time. I used to travel by train to another city for my graduation and later to work. It was chilling and difficult to travel and walk through shady paths in the early morning and evenings, especially in foggy winter. I would dial my mother or friend until I move in my home safely. This went for almost 10 years and in those days, I never had a smartphone with me. Thankfully, I didn't have to face any big difficult issue or problem. Yes, being a woman is never so easy.
Recently, the #MeToo movement blew over social media. It didn't hold back to shook the Indian film industry as well. Why still in this era women are being subjected to workplace molestation, rape, and domestic violence? Every third woman in India suffers domestic violence. This is the most occurring crime against women in our country. Instances of molestation, rape, child abuse, kidnapping, cybercrime are daily published by the media. According to the latest shocking report of the National Crime Records Bureau, there is a more than 80% increase in crimes against women. Of which every hour, 39 cases are being reported and several occurrences remain concealed. These reports convey about where we stand in the subject of women's safety.
10. Women safety apps every woman should know about
The Indian government has already deepened steps ensuring women's safety and even technology is not behind in this regard. Technology has got our backs with several apps developed for women's safety and to tackle such situations. 
Read below to know more about the best women safety apps, developed for women using smartphones, keeping their safety in mind.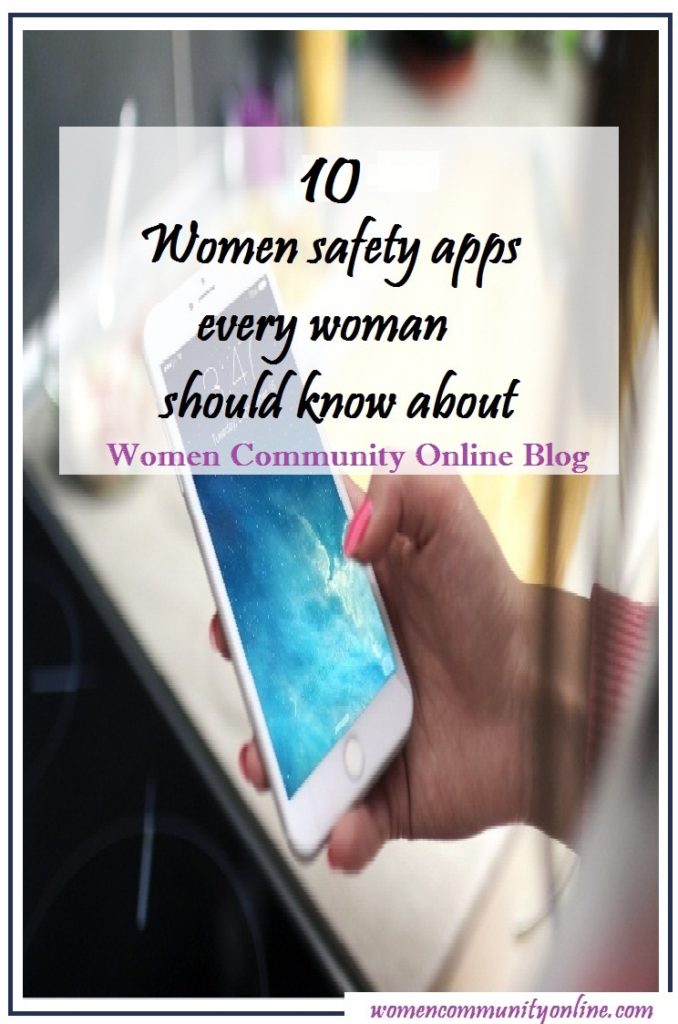 1. bSafe – Never walk alone again, 
Personal Safety App
Compatible with Android 4.4 and up and iOS 10.0 and up, bSafe personal safety app was released in May 2011. bsafe app provides women safety by allowing her to set a personal safety network consisting of her friends, family, or guardian. This app has features like sending an emergency SOS message, voice alarm activation, live streaming, GPS tracking, and automatic audio and video recording.
All you have to do is to set up a network of your guardians or all the emergency contacts, who will get your location via a GPS trace. It uses GPS technology to send information about your location. In case of an emergency, when you press the app's alarm your guardians will get an alert with your location. Additionally, it allows you a fake call facility, to make your phone ring in an averting situation, to help you secure through it.
bSafe – Never walk alone again, a personal safety app comes along with a 7-day free trial, then monthly and annually premium services. So far it has 500,000+ installs.
2. Circle of 6
Circle of 6, is a quick and easy-to-use personal safety app that was earlier developed for college students to stop physical violence, but it's a very convenient app for everyone seeking safety. With the Circle of 6 smartphone app, within a few taps, you can let your circle know where you are and you need help. This app makes it effortless to reach the 6 close contacts in your circle that you feed in. The application will help you to send notifications to alert your circle and take you off from danger and drive home safe. Besides, the app also provides 24 hrs hotlines to help you connect with experts for an emergency, and safety and relationship advice.
A simple yet efficient app with no extra cost that helps you to stop violence before its risks. It requires Android 4.0 or 4.0+ and iOS 7.0 or 7.0+ to use.
3. My Safetipin: Personal Safety & Women Safety App
My SafetiPin is one of the best women safety apps that help women take the right choice for their safety while traveling. The app function is based on the safety score of the location. The app rates the safety scores of areas based on variables like security, crowds, walk path, lighting, public transport, etc. and pins the safer areas on the app accordingly. Whenever you enter an unsafe area, the app will send you an alert. You can then share your live location with your emergency contacts and ask them to keep a track on you. My SafetiPin uses your GPS locator to share the information about your location. Besides, you can also pin and mark the safe and unsafe areas for women to help other female users. My Safetipin app requires Android 4.0.3 or later and iOS 10.0 or later.
4. 
Smart24x7-Personal Safety App
Smart 24×7 – Personal Safety App is a safety app designed for the safety of women and senior citizens. It's simple to use and its main feature is to provide help in uncertain circumstances. Smart 24×7 allows you to send SOS a message along with a voice note which immediately transfers your information to your chosen contacts. The app has a button, pressing which you can send information is sent instantly to your contacts. The app also has an automatic audio and video recording features. All alerts are generated by mobile data, in case mobile data stops working, your location and an alert message will still be sent through SMS. You can also use its fake call feature to skip an undesirable situation.
Smart24x7 is currently linked and supported by state police of Gurgaon, Chandigarh, Jalandhar, Jammu, Mohali, UP. Moreover, Smart24x7-Personal Safety App gives call center helpline support in case of an emergency like fire and ambulance. Also, it helps business executives and employees to check their cab's schedules and track them. This app requires Android 4.2 and 4.2+ and iOS 8.0 and 8.0+ to work.
5. Shakti
Shakti means universal power in Sanskrit. This is an android based Mobile App startup by Jharkhand police for the security of women. The app allows you to make an emergency call to your family, relatives, and Police Control Room in case of an emergency. To inform your emergency contact, you need to hold the power button 5 times to start the app. Immediately, a predefined emergency SMS along with your real-time location will be sent to your loved ones via GPS. Shakti requires Android 4.2 and up to work.
6. 181 Abhayam Women Helpline
181 Abhayam Women Helpline is a free mobile app for women in Gujarat. It is one of the best women safety apps, developed to provide help to women anywhere in the state, when in trouble. Once successfully registering with the app, you will receive a unique registration id. In case of an emergency, you need to just tap on the 181 logos. The app will start obtaining your location and call 181 the Abhayam women helpline center.
On-call, your current position along with registration id will be fetched by the counselors in google maps. The counselors on 181 Abhayam women helpline will also send you near the est Women rescue van if required. Just make sure your mobile data is active while accessing the 181 Abhayam women helpline app.
The app requires Android 4.0 and 4.0+ and iOS 10.0 and 10.0+ to use. Besides, 181- 24×7 toll-free helpline number is also available through any mobile phone and landline. The helpline also serves the mission of counseling, and rescue with the help of a trained police team, in extremely critical circumstances like domestic violence.
7. Himmat Plus
Himmat Plus is a free mobile app launched by Delhi Police for women in Delhi. Delhi, the National capital, is one of the most unsafe city for women. It registers the highest number of crimes against women, like rape, physical harassment, and molestation. After downloading Himmat Plus app, you have to register on the Delhi Police site. On successful registration, you will receive a One Time Password with which you can configure the app settings on your smartphone. Whenever you're in trouble, you just need to send an SOS alert from the app, which will immediately capture your real-time location and sends it to the Delhi Police Control Room. So, the nearest police station is notified and help is sent to you. Himmat Plus personal safety app requires Android 4.1 and 4.1+ and iOS 9.0 and 9.0 +.
8. Raksha, A Women's Safety App
Raksha, a Women's Safety App is a simple and convenient mobile app designed for every woman in India, to help her in trouble situations. This app can send an alert message to your emergency contact, along with your location via GPS tracking system at a single press of one button. In case the app is not working, you can still send an alert by holding the volume key for 3 secs. This app requires Android 4.4 and up to use.
9. Family Locator – GPS Tracker
Family Locator – GPS Tracker offered by Life360, is the best app for Moms and their kids as it allows you to coordinate and stay in touch with your family and ensure their safety. You can create your circle of your family and friends and also know their location and even chat with them free. Additionally, you can share your real-time location on your circle map which is visible to your circle, this ensures your safety when out. Family Locator alerts you with the location of your family members via GPS sensors in your phone.
Once registered with the app, each circle members will be listed as a unique icon on the navigational map so you can know their location without disturbing them. This way you can keep track of your family's safety. This app also allows you to recover your lost or stolen phone. Family Locator – GPS Tracker offers monthly and yearly premium services and it requires Android 4.4 or 4.4+ and iOS 9.0 or 9.0+ to work.
10. Family Locator by Fameelee
Famy Family Chat & Locator App is the most reliable family locator app that allows you to create a group of family members and friends to stay in touch whenever needed. The application knows your real-time Location and allows you to share it with your group. Besides, the app sends emergency notifications along with the location. It will inform you about your family or other circle members when they need help. The app also identifies critical areas and will notify you when your circle member visits or leaves them. Besides, the app also watches over your every previous location. It allows users to send an SOS message alert whenever needed. Famy Family Chat & Locator App Android 4.2 and 4.2+ and iOS 8.0 and 8.0+.
Buy Power Bank from Amazon
Some of these women safety apps are also compatible with iPad and iPod touch. The majority of them offer free service while some have paid premium features. Having at least one of these personal safety apps on your phone might save you in distress.
Besides, knowledge of self-defense always helps women protect themselves when in self-defense situations. These days, many parents readily encourage their daughters to learn the basics of self-defense. They also enroll in self-defense classes. Self-defense is not just about physical training, it also renders psychological awareness and makes you mentally strong. It teaches you safety strategies to escape and survive unexpected situations or violent attacks. As responsible parents, we should encourage our daughters to be brave and help them so they can speak out what's not right. This way, your daughter will believe in you and know that you are unconditionally nearby her in every situation.
Ad- Now Enjoy fast recharges on all Major Networks on Amazon.in
Lastly, best wishes to everyone for a new year filled with love, happiness, laughter, good health, and success. A Happy New Year to all our readers.
Amisha
Reference – Google Play & App Store
Affiliate Links: Amazon.in
You May Also Like