25 Formal Wear Brands For Women's Clothing And Accessories
Fashion cannot be left at home when you go for work. Dressing for work is very important but at the same time difficult. These are 25 Formal Wear Brands for Women's Clothing and Accessories that you can consider when you go shopping.
25 Formal Wear Brands for Women's Clothing and Accessories
1.FableStreet
FableStreet is one of the best brands for formal wear and accessories. Their accessories can be worn on both formal and casual occasions. Their style is filled with elegance and their designs are full of simplicity. They ooze grace and beauty.
2. Wills Lifestyle
They offer premium quality clothes by incorporating the latest fashion trends. Their clothes are made of 100% natural materials. They carry with them the essence of nature. Wills Lifestyle is associated with the highest quality of fashion and elegance.
3. Van Heusen
They are the nation's top brand. The clothes produced by Van Heusen have been associated with stylish, affordable and high-class quality.
4. Runawayin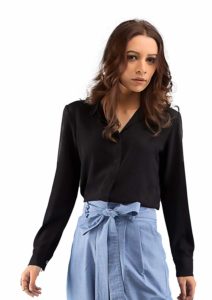 Runawayin is a premium work wear label for women. They are dedicated to providing women with smart and effortless formal attires.
5. Arrow
They have a wide range of formal wear. Arrow provides its customers with comfort and style at an affordable price.
Also, Read: Kurti – Popular outfit Indian women prefer
6. Ombré Lane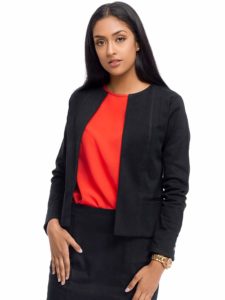 Their main aim is to create formal wear which makes you feel comfortable and confident at work. This brand is expensive but worth the money.
7. Pantaloons
Pantaloons offer semi-formal clothes which are stylish and affordable. It is one of the top brands used by the common populace.

8. Wrangler
Wrangler has been a source of comfort for western apparels since 1947. They have the most extensive collection of trendy and comfortable clothes.
9. Biba
Biba provides an exclusive range for ethnic wear for formal occasions. It is one of the top Indian fashion brands for women.
10. Kaira
Kaira is an ethnic brand that blends comfort and style. Their traditional clothes can also be worn as formal wear. It is one of the rising brands of India.
11. Aurelia
They are one of the best brands for ethnic formal wear for women. Aurelia has blended traditional with formal and created a huge range of clothing for women.
12. Annabelle
They blend feminity with formality. Their formal wears are simple and affordable.
13. Park Avenue
Park Avenue is one of the leading brands for formal wear. Their clothing style is innovative and best suited for young professionals.
14. Westside
They offer unique fits and flawlessly assembled clothing for a confident woman. They also present a wide range of footwear to go along with formal wear.
15. Zara
Do you want it? They got it. Clothes, Accessories, Bags, Shoes. You name it. They have it. They are one of the must-have brands for every woman. It is a combination of sassy and classy.
16. Mango
Mango is a leading brand that offers an assortment of formal wears, bags, footwear, and accessories.
17. Provogue
Provogue is one of the rising brands in the industry. They also provide a range of choices in accessories, bags, and shoes along with the formal wear.
18. AND
AND offers a chic collection of western wear that comfortably combines formal wear and evening wear. It provides a woman with confidence and comfort to bring her A-game to the table. They also provide an exclusive range of shoes, bags, and accessories.
19. Allen Solly
They are best known for their crisped collars and striped shirts. Their bags, shoes, and accessories complement their formal clothes and are also highly suitable for work. They offer a complete variety for a formal occasion.
20. Marks and Spencer
Marks and Spencer offer a wide range of women's formal apparels. They also offer a versatile range of bags, shoes, and accessories to go on formal occasions.
21. Shoppers Stop
Their clothes are comfortable, stylish and affordable. Along with formal wear, they also have accessories, bags, and footwear for formal occasions.
22. Forever21
They are one of the leading brands when it comes to accessories for formal occasions. They are trendy and can be worn on occasions other than the formal ones.
23. Lavie
Lavie is a premium brand for handbags at work. They also offer a selection of formal footwear.

24. Lino Perros
Lino Perros is an exclusive brand for accessories and bags. Their designs are authentic and of optimum quality.
25. PAIO
PAIO is a woman's footwear brand. Their designs are unique and their shoes are handcrafted.
With these brands for Women's clothing and accessories in mind, happy shopping!
You May Also Like