5 Incredible Rose Gold Rings That Will Melt Your Heart
Here we have listed 5 Incredible Rose Gold Rings designs that will melt your heart. Rose gold metal is one of the hottest trends in Jewellery. So, a rose gold ring can be the best choice if you want to give your beloved something special, which she would like to wear on her finger for the rest of her life. It is the best option for women who don't want the maintenance of rhodium plating a white gold ring but can't afford the expense of platinum.
Rose gold Jewellery is created by mixing with copper to give a rosy hue. This kind of ring is different from the more popular rings like gold rings. Once she takes a look at the special gift you give her on the special day that will melt her heart, she will definitely fall in love with the ring.
The rose gold ring trend has been a rise in engagement ring all years. There are many reasons to be drawn to this blush metal. The main important thing is that its pinkish undertones flatter almost any shade of skin, and it mixes flawlessly with another metal type. Everyone loves rose gold ring set with diamond equally as much asset with colored gemstones, like ruby, emerald, or sapphire. The versatile metal looks gorgeous in vintage, classic, or modern settings.
We are attracted to rose gold's unique ability to be modern in look and classic in feel. The shining alloy of rose gold makes for a distinctive choice when it comes to diamond ring settings. Whether classic single stone designs, floral setting, or diamond with pearl setting, cluster setting, and more stand out from the rest.
Below are 5  Incredible Rose Gold Rings designs that you may love
1. Floral Rose Gold Ring
This is not a paid or sponsored post
In this beautifully designed Flower ring set diamond sparkle along with this gleaming rose, gold band. The three floral setting showcases the brilliance of this rings center diamond. It combines with petals border with diamond for a modern look with antique touches.
2. Rose Gold Pearl Ring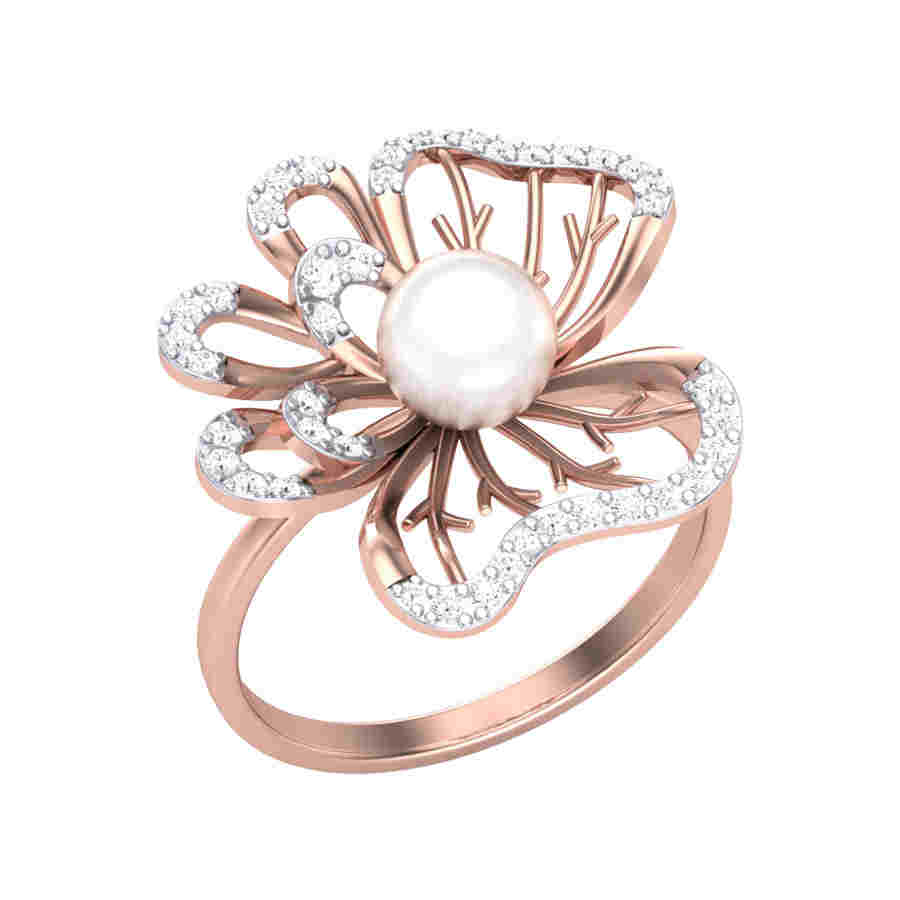 The rose gold pearl ring gives a floral on the classic pearl, featuring open petals with three elegant leaves that cradle the center pearl. This graceful rose gold ring design gently tapers at the top, making for an even more elegant look.
3. Kalyan Diamond Ring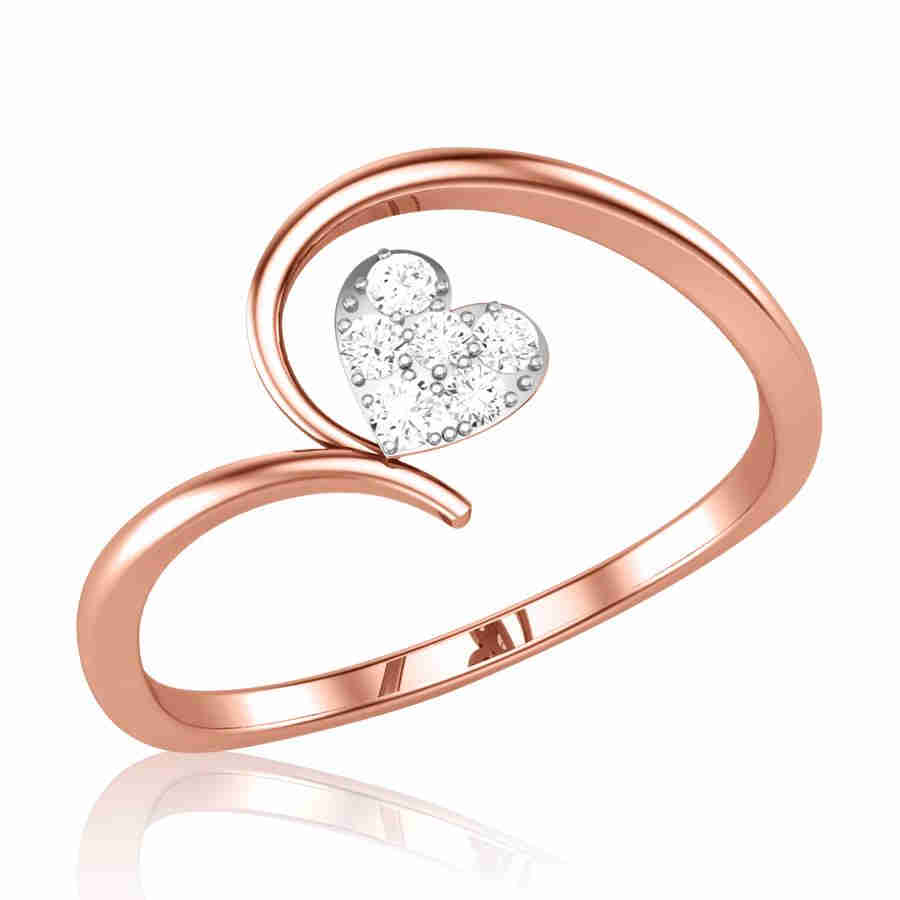 This beautiful love inspired Kalyan diamond ring is the epitome of elegance. It's creating a unique yet timeless look. The beautiful twisted band features strands of diamonds entwined with a high polished ribbon of rose gold, putting a literal with classic solitaire and small diamonds.
4. Cluster Diamond Ring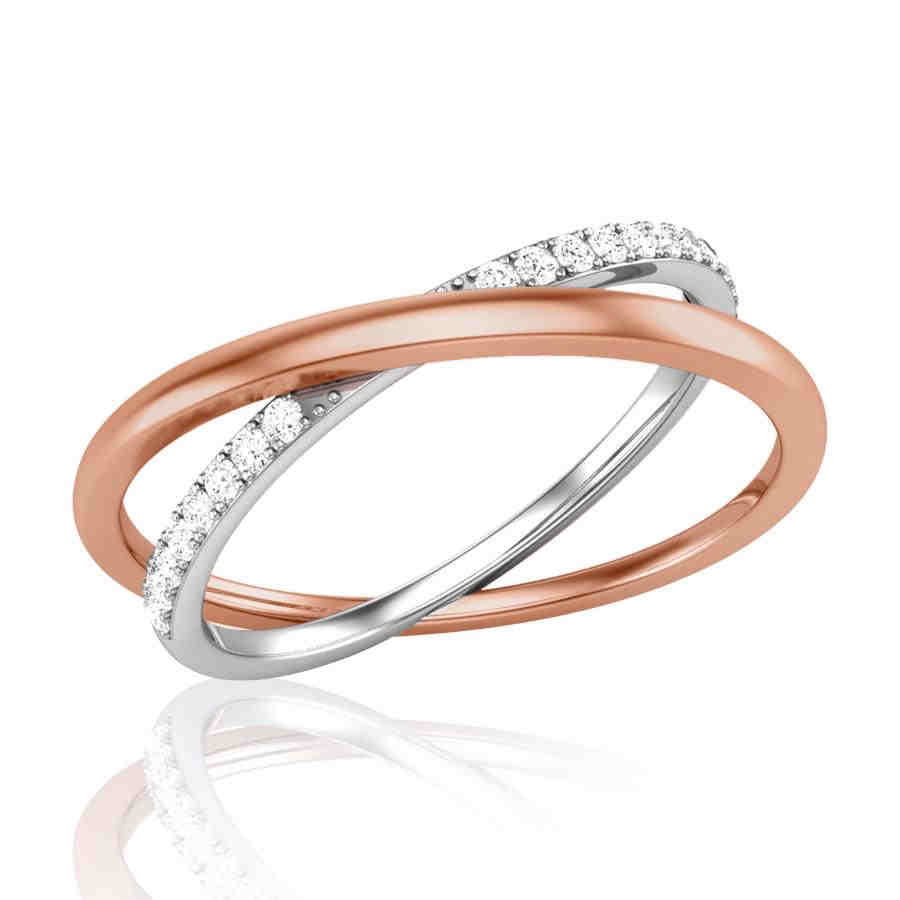 A cluster of diamonds shimmer from every angle of this rose gold engagement ring, which also emphasizes a diamond ornamented gallery and elegant prongs that embrace the chain diamonds. The dazzling look of platinum and rose gold completely encircled by smaller diamonds is given a vintage-inspired warmth when set in rose gold. This captivating rose gold setting feature adds an additional element of interest.
5. Aptronym Diamond Ring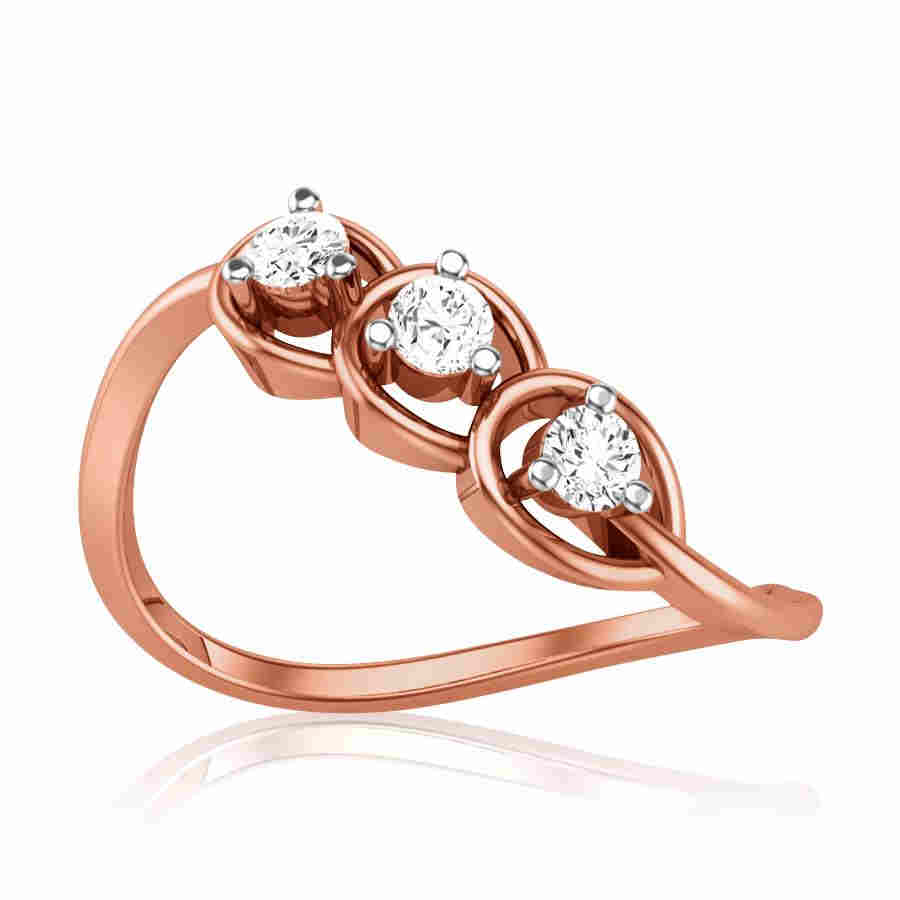 The aptronym diamond ring from a stunning trio setting in this glamorous rose gold ring. Even more dazzling diamond accents adorn the band, adding to its best look. Its alluring clarity and a high degree of brilliance, as well as its beautiful warm coloring. Exquisite shades of pink and blush found trio diamond is made even more striking when paired with a delicate rose gold setting. This ring offers classic charm while simultaneously being truly unique.
A rose gold Jewellery has beauty and uniqueness to offer. Its uniqueness can emphasize your love and commitment to her. At the time many people are in with this metal. They mostly used rose gold for the metal of their wedding rings. Since then, the demand for these has kept increasing every year. When you come to online Jewellery stores, you may find out that there are a lot of distinct shades of rose gold available. One of the main reasons why rose gold wedding rings are so desired is they can fit any color of diamonds and it is possible to ornament these rings with other precious stones and emerald. Seeing the fact that nowadays these rings are so popular among couples and available in many jewelry stores. It will be easy for you to find the best one that suits your sweetheart. It also perfect for your budget.
Benefits of Wearing Rose Gold Jewellery
It compliments any skin color and unlike platinum that looks best with warmer skin tone colors, it can make your gemstone more sparkly.
Rose gold is very durable that means rose gold is usually much more durable than other metal. It can wear off over time.
Rose gold is more affordable than other metals. However, one thing to consider is that copper can cause a skin sensitivity reaction. So, find out advisor what metals are used in our rose gold rings.
Do you like the rose gold trends as much as we do? Let us know. Discover all our pink engagement ring collection. You can make the most beautiful Jewellery look magnificent. We are here to complete your Jewellery collection. It would be rather difficult to come across a fashion lover without a taste for such a beautiful creation.
You May Also Like