10. Best Diwali Gift Ideas for Family & Friends
This post includes affiliate links to some of the Best Diwali Gift Ideas, a perfect way, and a sign of sending good wishes and love to your friends and family.
Diwali is a sacred Hindu festival, that doubles up the spirit of affection and bonding. People send their good wishes, blessings, and love for their family and friends with gifts. Therefore, the main purpose behind the idea of exchanging of Diwali Gifts is to express one's prayers, for the well-being and prosperity of the gift recipient.
Diwali – the festival of lights, the biggest five-day festival of Hindus, is celebrated all over the world. Diwali is celebrated to worship Lord Ram, the seventh incarnation of the Lord Vishnu, Lord Ganesha, Goddess Kali, and Goddess Lakshmi. It's believed that on this day Lord Ram returned to Ayodhya after 14 years of exile and defeating Ravan. Diwali also signifies the victory of Lord Krishna over the demon Narakasura. Diwali not only marks the triumph of good over evil but also welcomes the Hindu new year.
Before Diwali, people clean their house, go shopping, buy earthen lamps, rangoli kit and buy gifts and sweets for their family and friends. The Tradition of exchanging gifts on Diwali is not new. It has been followed from ancient times. In ancient times, when Indian people mainly earned their livelihood on farms and cattle, people used to exchange their farm produced as a Diwali gift with friends and family. These gifts were not costly but they used to gift them with affection, which doubled their happiness and made the gifts valuable.
In today's time, the exchanging of gifts with all near and dear ones is given great importance. There is an extensive variety of best Diwali gift ideas in the market. People buy traditional gifts, sweets, electronic gadgets, greeting cards,  jewelry, etc. Here are 10 best Diwali Gift Ideas for gifting friends and family.
10. Best Diwali Gift Ideas for Family & Friends
1.Diwali Sweets
The festival of Diwali is incomplete without giving sweets. On Diwali and New year, when we meet our elders, family, and friends we wish them a very happy and prosperous Diwali and New Year and exchange sweets with them. Gifting these sugar-free sweets is perfect and a healthier option too.
2. Lanterns and Wall hangings
 Diwali is a festival of light. Light symbolizes divinity, prosperity, and positive energy. The existence of light means the absence of darkness and evil powers. Lighting earthen lamps, candles, the lantern on Diwali signifies the negation of darkness.
3. Diwali Hampers & 
Combos
Diwali gift hampers and combos are the oldest giftings option to add life to the celebration. Gift Hampers and combos include earthen lamps, sweets, soft toys, greeting cards, chocolates, and dry fruits.  The perfect gifting option when you are confused about what to buy for your loved ones.
4. Plants
Instead of burning fire-crackers that increase noise pollution and air pollution, gift an air purifying plant to your family or friends. These plants are enduring, very beautiful and one of the best options for Diwali gift ideas.
5. Personalized photo frames
Photo frames not only enhance your in-house interior but, they are your lovely memories displaying on your house wall. Also, photo frames are easier for your pictures to display and protect them.
6. Lakshmi Ganesha 
Idols and 
coins
Goddess Lakshmi and Lord Ganesha are usually worshipped together, particularly in Diwali. Lord Ganesha is the lord of knowledge and Goddess Lakshmi is the goddess of wealth and prosperity. Worshipping them together means, seeking knowledge and blessing first from Lord Ganesha before receiving wealth from Goddess Lakshmi.
7. Home Decor
Lamps & T-Lights
Home decoration in festivals like Diwali is very important. It beautifies your house interior according to the house owner's lifestyle and needs. Families decorate their homes to welcome Diwali. House decoration for Diwali brings all the family members to close, creating happiness and positive vibes in the family.
8. Diwali cracker chocolates
Perfect gifting option for all age groups in the shape of a firecracker, because everyone loves chocolate. Chocolate is a symbol of love, care, happiness, and commitment. Moreover, eating chocolate can boost your mood and increase happiness.
9. 
Buddha Special
The word Buddha means a knower, one who has achieved Bodhi means wisdom. According to Feng Shui experts, Buddha statue is believed to be a symbol of good luck. It brings happiness and wealth to the family.
10. Diwali Cards
Diwali Greeting card is one of the oldest and best Diwali Gift Ideas. Another great gifting option for all age groups. A greeting card expresses all human emotions. Sending handmade greeting cards or customized cards allows us to express our love and care not only with family and friends, but also with colleagues, customers, and employees.
Happy Diwali to all readers…!!!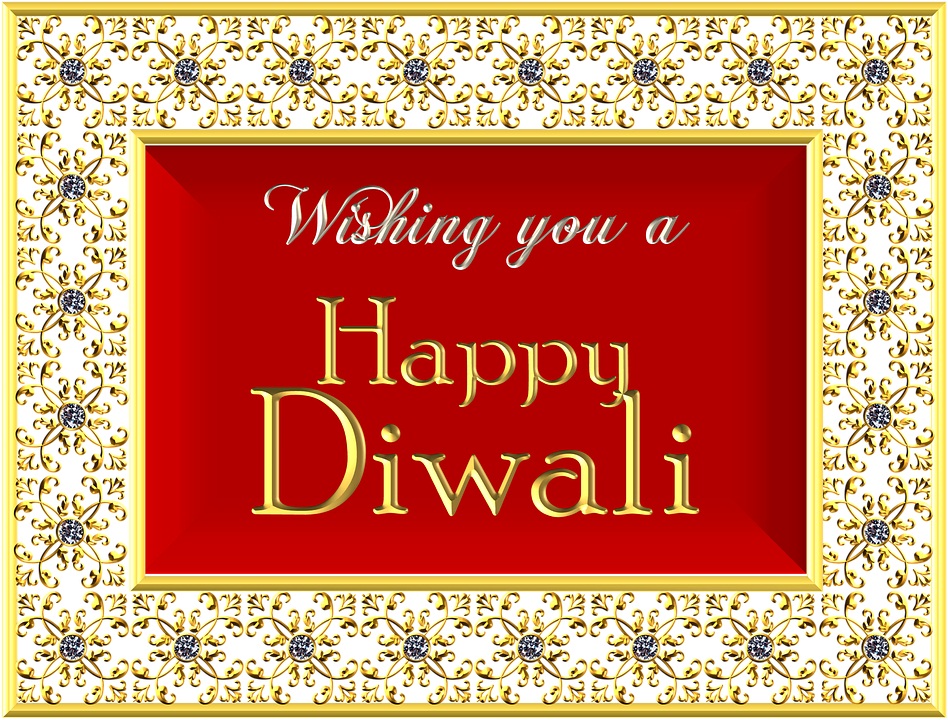 You May Also Like: