6 Easy Summer Skin Care Tips For Healthy Looking Skin
6 easy summer skin care tips for healthy-looking skin. Summer, is the time to enjoy chilled cold drinks, ice cream, and lemonade. But, it also reaches along with a lot of skin problems like pimples, acne, and dryness. Therefore, in summer, you need to care for your skin much more than in any other season. It is because in summer your skin turns dull, and if you do not take care of your skin, all the radiance of your skin wither off, particularly from your face.
In summer, Oily skin gets oilier, while dry skin becomes uneven and dull. However, with simple changes in your summer skincare routine, you can easily deal with the scorching summers. So what should be done to keep this radiance of your face and skin intact? Don't worry as we bring you these easy summer skincare tips, that will help you in maintaining your lustrous skin even in this sweltering summer. So, let us have a look at these summer skincare tips.
6 Easy Summer Skin Care Tips To Follow To Get Healthy Looking Skin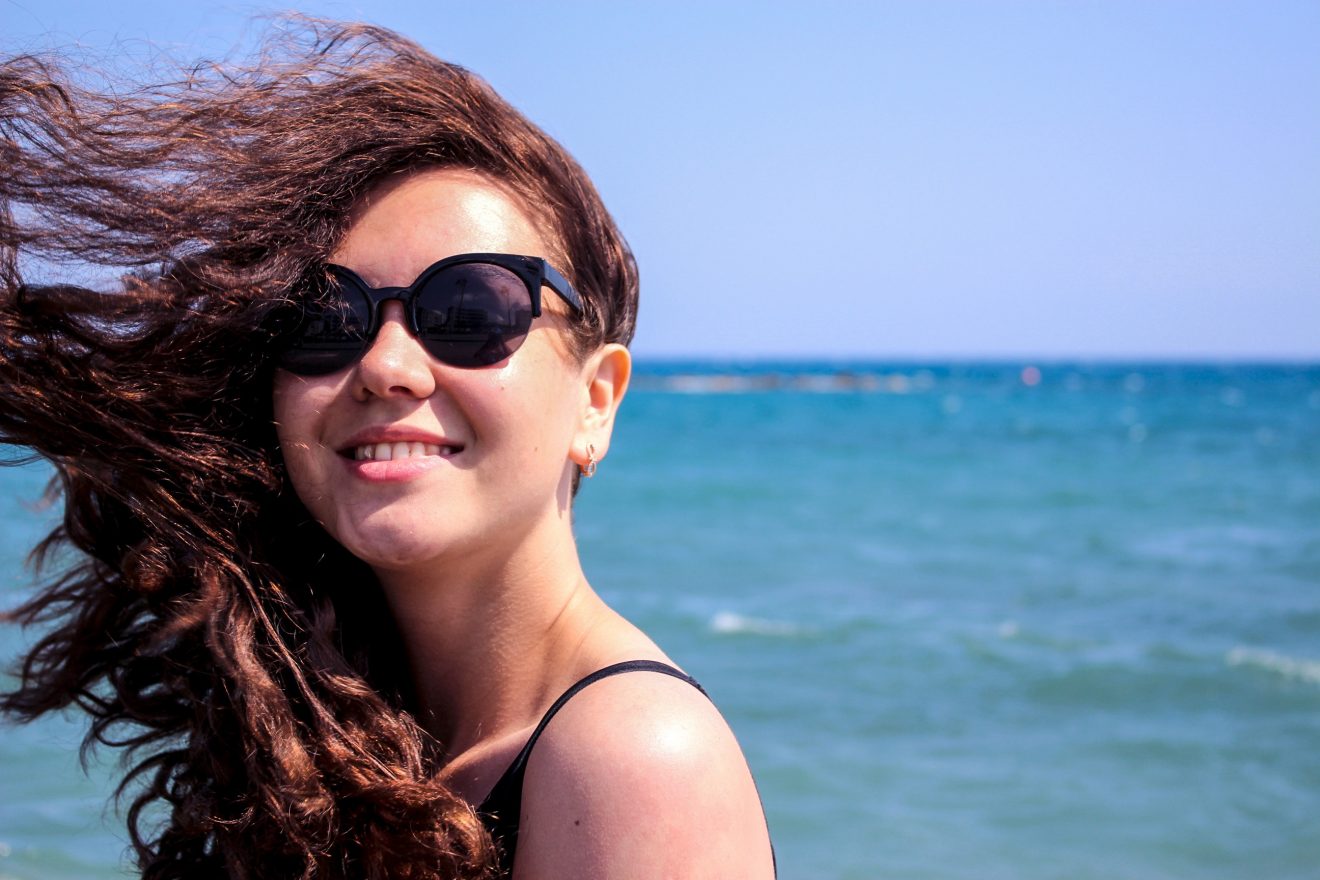 Following are summer skincare tips, that you need to follow to secure healthy skin in summer
1. Follow CTM Routine
CTM routine is an essential skincare regime that includes Cleansing, Toning, and Moisturizing.
Cleansing – Pollution and the harmful sun rays can take a toll on your skin making it dull. Therefore, to expel the damage of pollution and sun, and to cleanse excessive oil and dirt from your skin, Cleansing is essential for your skin. Use a mixture of lemon juice and milk to naturally clean your skin, leaving a natural glow. The anti-inflammatory and moisturizing properties of Milk and the bleaching properties of lemon will cleanse your skin naturally by removing dirt from your skin, cleaning open pores, and improving the complexion of your skin.
Toning – Excessive sebum production and sweating can make your skin greasy. It can make room for the dirt to settle onto skin pores, resulting in clogged pores, leading to acne and pimples. This is the reason toning is necessary after cleansing during summer. Use Rosewater to tone your skin naturally.
Moisturizing – No matter what your skin type is the use of a moisturizer is essential in summer. In summer, Dry skin worsens due to the loss of water from your body, while Oily skin gets affected due to excess sebum resulting in oiler skin. Therefore, use a gel-based oil-free moisturizer to moisturize your skin and keep your skin refreshed, securing your skin's natural elasticity.
2. Regularly Exfoliate Your Skin To Get Clearer And Lustrous Skin
Don't forget to exfoliate your skin to eliminate dead skin cells. Dead Skin cells can degrade your skin surface resulting in uneven skin tone and clogged skin pores. Use natural ingredients like sugar to exfoliate your skin and to remove dead skin cells.
3. Use Home Remedies To Treat Sun Damage
Overexposure to harmful Ultraviolet rays of the sun can result in brown spots, tanning, sunburn, and wrinkles. Do not use commercial products loaded with harsh chemicals to treat these skin problems. Instead, use natural Home Remedies available in your kitchen to comfort your skin naturally in summer. Use lemon, tomato, and honey to undo any damage caused due to the effects of harmful Ultraviolet sun rays. Apply a mixture of fresh lemon juice, tomato juice, and honey to your sun-damaged skin for 20 t0 25 minutes, and then wash it with cold water.
4. Use Sunscreen
Apply sunscreen lotion with higher SPF whenever leaving your house, to protect your skin under the skin. Re-apply sunscreen on your face, hands, and neck every 2 to 3 hours. Use oil-free, chemical-free, sunscreen lotions with mattifying formulas to protect your skin from severe damage caused due to sun exposure. Besides, do not neglect your lips, neck, hands, back, and eyes. Always moisturize your lips with a moisturizing lip balm. Do not forget to cover your most exposed body parts with a scarf, sunglasses, and a hat whenever you step out of your house.
5. Stay Hydrated And Include Cooling Food In Your Diet
The food you eat also decides the health of your skin. Do not forget to include seasonal fruits, vegetables, coconut water, fruit juices, that maintain your body temperature and cool your body. Drink about 7 to 8 glasses of water in a day. Avoid caffeinated beverages, instead, take Vitamin C-rich fruit juice and vegetable juice that maintain moisture balance in your body and help in detoxification and keep you healthy in summer.
6. Stay Hygienic
Essential body hygiene is also essential to beat the heat. Take a cold shower twice daily to maintain your body temperature and keep yourself fresh.
Follow these 6 summer skincare tips for your salvation and enjoy summer. I hope these summer skincare tips will be helpful to you. Don't forget to share your summer tips and secrets with us in the comment section.
You May Also Like