11 Effective And Natural Home Remedies For Cough And Cold
Many people already might have become the victim of a cough and cold with this speedy change in the weather. Cold is one of the most common infectious diseases in the world. Often, colds are not given much attention, but due to this worsening of cold and many diseases like pneumonia occurs. Generally, cold cures in 5-7 days, but occasionally can take up to 2-3 weeks also.
Let us know some Effective And Natural Home Remedies For Cough And Cold which gives impressive results and also causes no side effects on our health.
Symptoms of Cough and Cold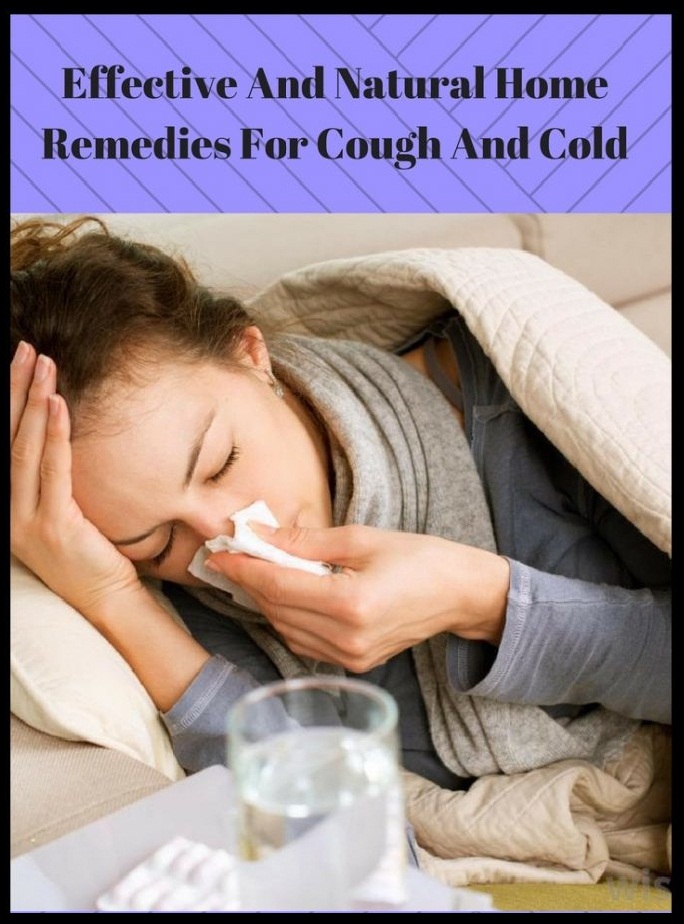 A runny nose
Sneezing
coughing
Body Pain
A headache
Occurrence of fever
There are many natural home remedies to get relief from a cough and cold without any unwanted side effects. Some of the medicines available in the kitchen are listed below.
11 Effective And Natural Home Remedies For Cough And Cold
1.Honey, Lemon, and Flaxseed Remedy For Cough and Cold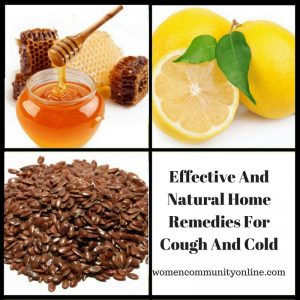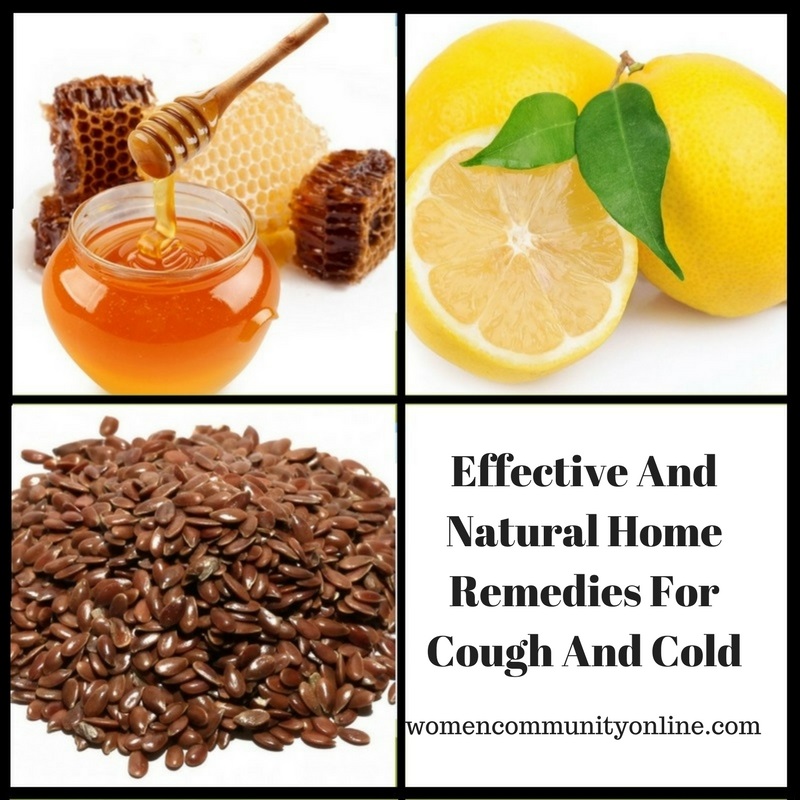 On boiling flax seed in the water, a thick and strong substance is obtained.
This thick substance is very helpful to clear the bronchial tract of our respiratory system.
Honey and lemon are considered the best natural antibiotics which reduce inflammation.
Therefore, when you mix lemon and honey with boiled water of flax, it will become a very effective and natural antibiotic which can be used to cure cough and a cold.
2. Black Pepper Tea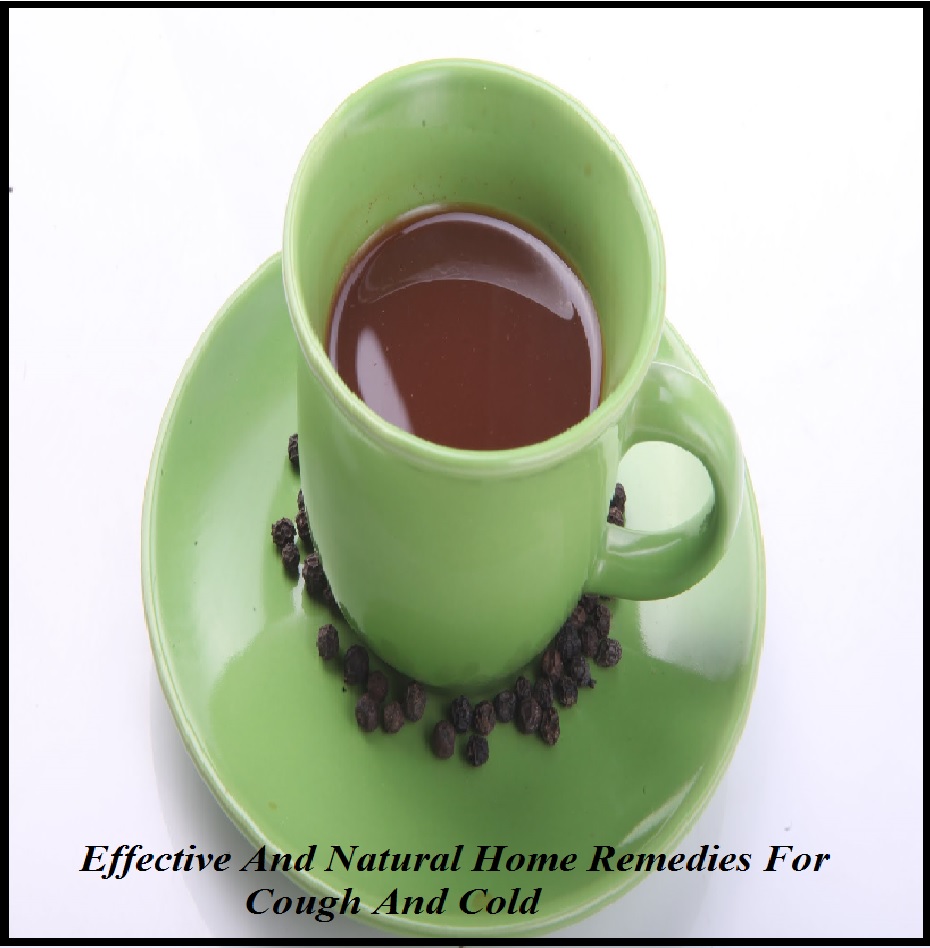 Black pepper tea is another effective natural medicine for a cough and cold.
It is very helpful to remove cough and mucus from the body.
To make black pepper tea, you will have to add two teaspoons of honey and two teaspoons of powdered black pepper in one cup of water.
Mix it well and then boil it.
Then cover this mixture with a plate for 15 minutes and later drink it.
3. Honey and Pepper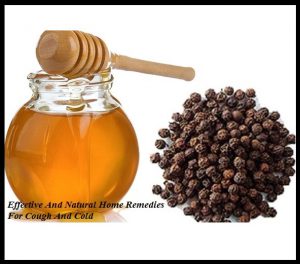 The use of black pepper and honey in cough and cold is very beneficial.
Honey acts as a natural antioxidant. It strengthens our immunity system.
Grind 6 to 8 black pepper and make powder.
Mix it with honey and consume it empty stomach early in the morning.
Do not drink water after taking it for about half an hour.
4. Milk and Turmeric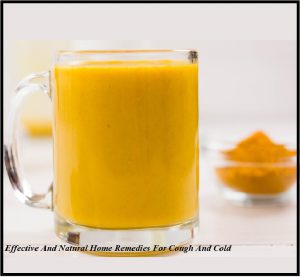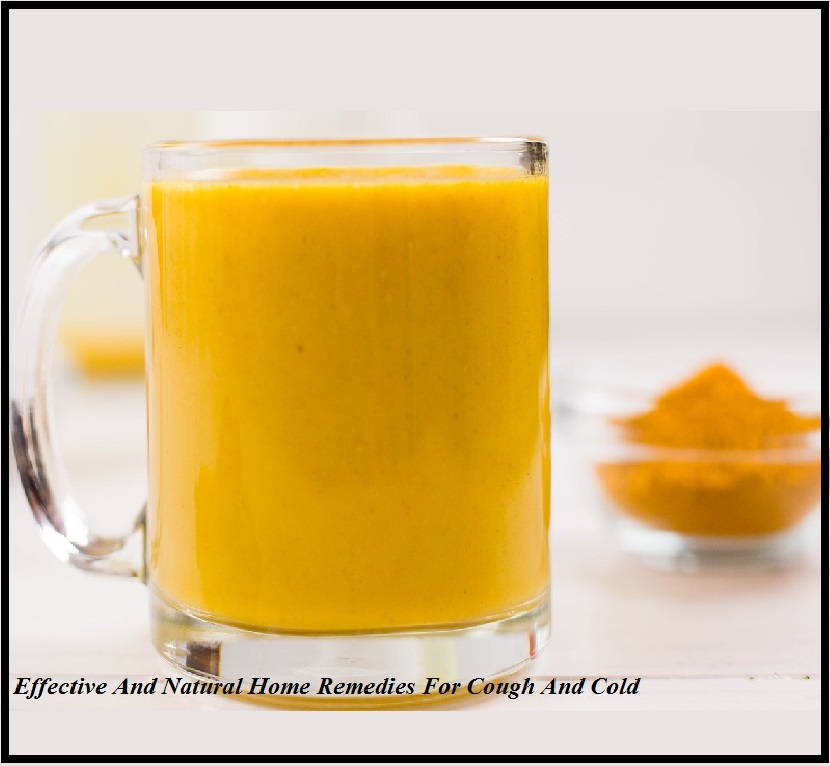 Milk and turmeric are some of the most ancient and effective treatments for cold and cough.
For this, heat the milk and mix one teaspoon of turmeric powder in it.
This mixture proves to be very helpful not only for adults but also for children.
In addition to cold and cough, this mixture is proven to be very effective in maintaining good health also.
So one can drink turmeric milk whenever feeling unwell.
5. Honey, cinnamon, and lemon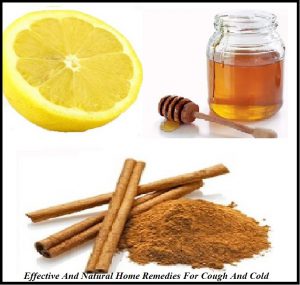 The combination of honey, cinnamon, and lemon is also an efficient drug to cure cough and cold.
You can mix these three essentials and make a syrup of it.
This will help you fight against the common cold and cough.
To make this syrup, first, take a bowl and put a little honey in it.
Use a double boiler and try to dilute the honey.
Add a little lemon and a pinch of cinnamon to it.
This syrup is very effective for small children and it also protects against fever.
6. Honey, Lemon juice, and Hot Water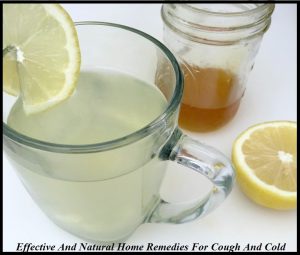 A mixture of honey, lemon juice, and hot water is a great remedy to cure a common cold and cough.
It also improves blood circulation and digestion.
Mix one teaspoon of honey and one teaspoon of lemon juice in one cup of hot water.
You can also add a little salt to enhance its taste.
This mixture gives a lot of comfort during cold winter nights.
7. Ginger For Cough and Cold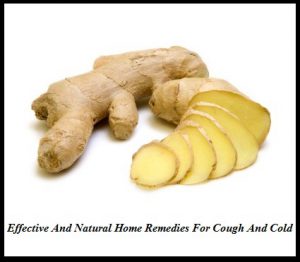 Clean,  and wash ginger and make small pieces of it and apply salt to them.
Whenever you feel a sore throat chew these pieces.
You can also prepare spicy ginger tea for yourself.
To make this tea, add basil leaves, ginger, and black pepper to one cup of water and bring it to boil.
This remedy is so effective that you will feel instant relief from a sore throat just from its single intake.
This mixture works very well against a cough.
8. Garlic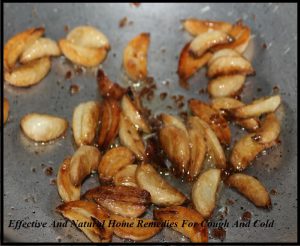 Garlic is also proven to be very beneficial when dealing with a cough and cold.
For this remedy, you will have to saute garlic pieces in pure ghee.
Although it doesn't taste that good these pieces of garlic are very good for health.
So eat them in order to stay healthy in winter.
9. Amla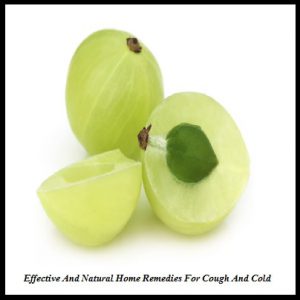 Amla can be extremely useful for the treatment of a cough.
It contains a considerable amount of vitamin C and this is why it is good for health.
Regular intake of Amla is good for liver and blood circulation also.
Amla strengthens the immune system and this is the reason why it should be consumed every day especially in winters.
Amla is a seasonal fruit. You can preserve amla in saltwater for about six months.
Amla can be stored at room temperature also but it remains very fresh in the refrigerator.
Eating one Amla daily is very good for health.
10. Herbal Tea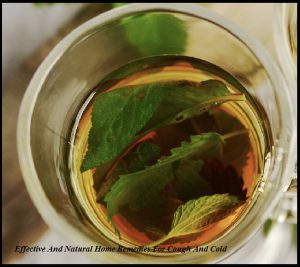 To make herbal tea you will need basil leaves, lemon, and black tea seeds.
Boil two cups of water.
Add black tea seeds and basil leaves to it.
Once the tea is boiled with basil leaves, add a few drops of lemon juice to it and drink it.
Drink 2-3 cups throughout the day when suffering from severe cold.
11. Mustard Oil For Cough and Cold
Mustard oil is a very common thing that is found in our kitchen.
But do you know how useful it is for winter?
Before going to sleep at night slightly warm mustard oil and apply it on your palms and feet.
This will also give relief to your blocked nose when inhaled.
It also accelerates blood circulation in the body.
Mustard oil also reduces the dryness of the skin.
Some Dos and Don'ts to keep in mind when suffering from a cough and cold
Frequent cleaning of nose and washing face with lukewarm water is considered the best way to avoid winter cold and Nasal allergy.
Avoid going to crowded places when suffering from cold.
Use handkerchief or tissue paper while sneezing and cleaning the nose, preventing the virus from spreading to others.
Keep old books, wardrobes, carpets, etc dust-free to stay away from allergies.
Do not walk barefoot in the morning in winters.
Cover your nose and mouth while running a bike.
Avoid cold air and cold drinks.
Keep on taking enough fluids in the form of warm water, soup, etc., when suffering from cold.
Take steam. Inhale hot water vapors to get relief from nose blockage and cough.
Gargle with lukewarm salt water to get rid of a sore throat and cough.
To recover quickly don't forget to take an adequate amount of rest.
Apart from these homemade remedies, there are many Ayurvedic medicines that are available on the market. But all these have to be taken with the consultation of an Ayurvedic physician. Also, be sure to consult an expert before taking any cold medication.
These natural home remedies are effective only when done regularly. They can be used to treat common as well as severe cold and they will have no side effect on the body. If you know some other Home Remedies For Cough And Cold, do not forget to share it here in the comment box below.
You May Also Like