10 Home Remedies For Headaches
Headaches have become a common health problem in this technology era. It causes discomfort, pain, and annoyances to a great extent. In this post, some effective home remedies for headaches, their cause, and symptoms are listed, which you can try to get relief in headache.
Even though you feel like there's a pain in your brain, pain in the head or neck area is the indication of a Headache. Headaches occur in the muscles, nerves, and blood vessels that cover your head and neck region. Depending on age, both women and men are prone to have mild or severe headaches. Headaches in women are often linked to their menstrual cycle. Besides, children may also have headaches.
In the majority of cases, headaches disappear within a little time with medication or with the help of some effective home remedies for headaches, which you can use as mild pain relievers, but if you've got severe head pain, then it's advised to consult a doctor.
Headache Causes And Symptoms
Headaches can be mainly categorized as mild headache, tension headache, a migraine, sinus, and cluster headaches. Most headaches are caused by improper lifestyle, stress, inadequate sleep, unhealthy diet, dehydration, and constipation. Treatment of a headache depends on its severity and cause.
Mild headaches are not severe and don't need instant medical care. A mild headache includes pain on the forehead or/and both sides of the head.
Tension headaches are mild-to-moderate pain that affects your entire head making you feel tensed over the forehead. It is mainly caused due to anxiety, stress, neck strain, and long periods of working on a computer.
Migraines are a severe headache type that can be caused because of hormonal changes, lack of sleep, stress, certain foods, strong odors, and even brain injury.
Sinus headaches are caused when bacteria penetrate and affect the nasal sinuses, causing an infection in the upper respiratory system.
Cluster headaches occur in clusters that can last for days, weeks, or even months.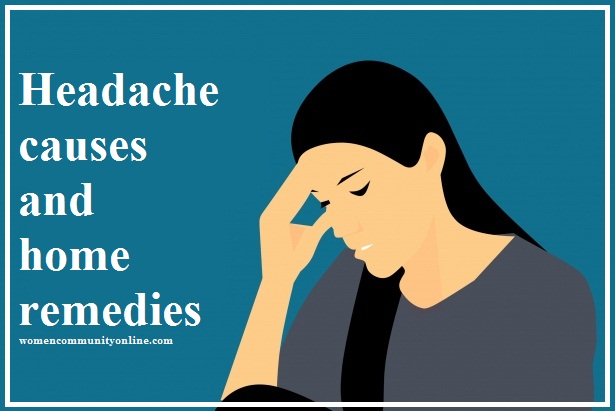 10. Home Remedies For Headaches
Normally many of us take a pill or apply a head rub and balms to lower our headache. But, the fact is that medications will give quick relief, but can harm your health if taken regularly. For this reason, you can always depend upon some home remedies for headaches, that can help to cure your headache without ruining your health with heavy medication.
1. Basil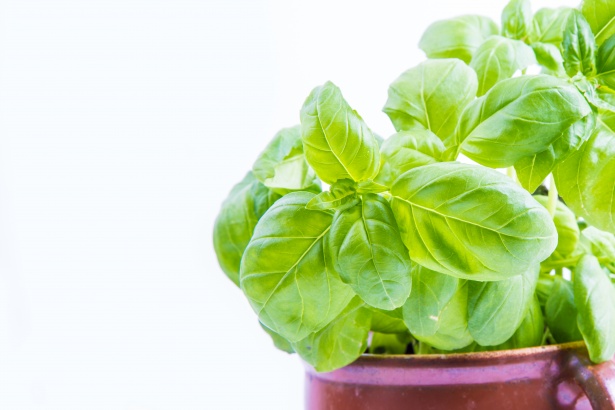 Basil has relaxant and analgesic properties, which help to calm nerves and relax stiff muscles. It helps to heal a headache, which is caused due to muscle tightening and muscle tension.
How To use Basil to Cure a Headache
Boil some fresh basil leaves in one cup of water. Filter the mixture and drink it.
Alternatively, mix Basil oil with pure coconut oil or olive oil and use it as a head rub to massage your head, forehead, and areas where you feel pain in the head.
You can also eat fresh basil leaves to reduce the effects of a headache.
2. Ginger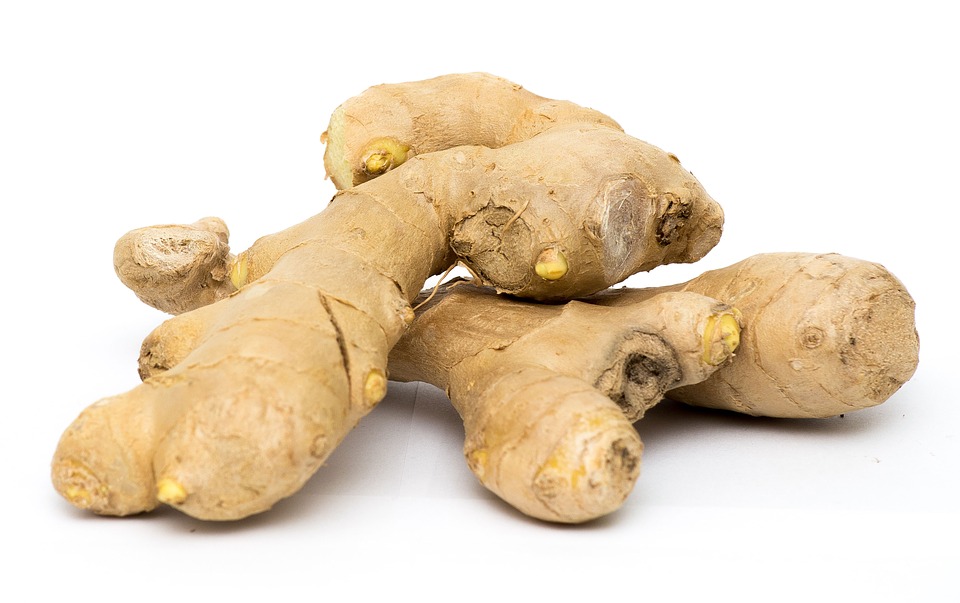 Ginger is an essential cooking ingredient and an herb that is widely used as a home remedy for its multiple medicinal properties. It is one of the best home remedies to treat various respiratory and digestive disorders. It can also cure headaches. Ginger may provide great relief in headaches and can reduce the pain in the head caused due to inflammation. Ginger also helps to prevent nausea accompanied by migraines.
How to use Ginger to Cure a Headache
To get rid of headaches, you can make ginger tea or drink a spoonful of ginger juice directly.
To make ginger tea, boil the crushed ginger root in two cups of water for 10 minutes. You can immediately drink this warm ginger water, or you can also add tea, tea powder, sugar, and milk to it and then sip it.
Alternatively, you can also directly chew a piece of fresh ginger.
You can also apply the ginger paste to your forehead. Just mix one tablespoon of dry ginger powder to the required quantity of water and make a fine paste to apply on your forehead then have a nap to get fast relief from head pain.
3. Peppermint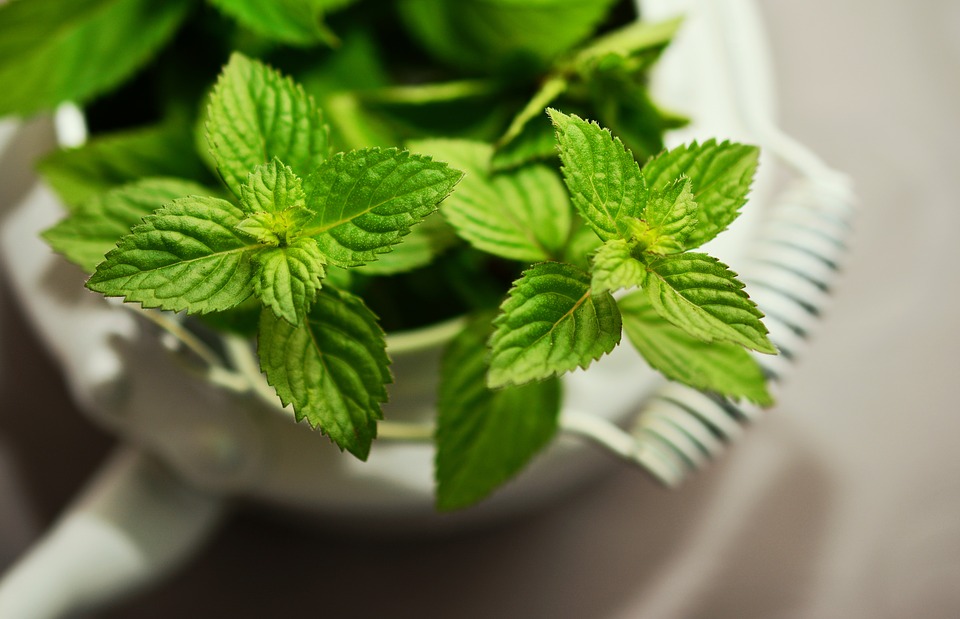 Peppermint is known for its variety of nutrients, and its cooling, healing, anti-inflammatory, and antiseptic properties. It contains plant compounds called menthol and menthone which, on inhaling or direct application provides a cooling and soothing sensation. Peppermint is generally used as a home remedy in herbal tea or essential oil to treat headaches. Peppermint oil acts as a muscle relaxant and provides relaxation in headaches and migraines. It helps in the proper functioning of blood vessels, enabling better blood circulation which in turn provides relief in headaches. Moreover, it also cures nausea caused due to migraines and lowers body temperature.
How to use Mint to Cure a Headache
Apply mint juice or massage with Peppermint oil, on your forehead or the region where you feel pain.
Besides, you can also use Peppermint vapors to cure a headache. Simply add a few drops of Peppermint oil into boiling water and inhale its vapor for not more than 10 to 15 minutes.
Alternatively, you can also add Mint leaves in preparing ginger tea to cure headaches.
4. Chamomile Tea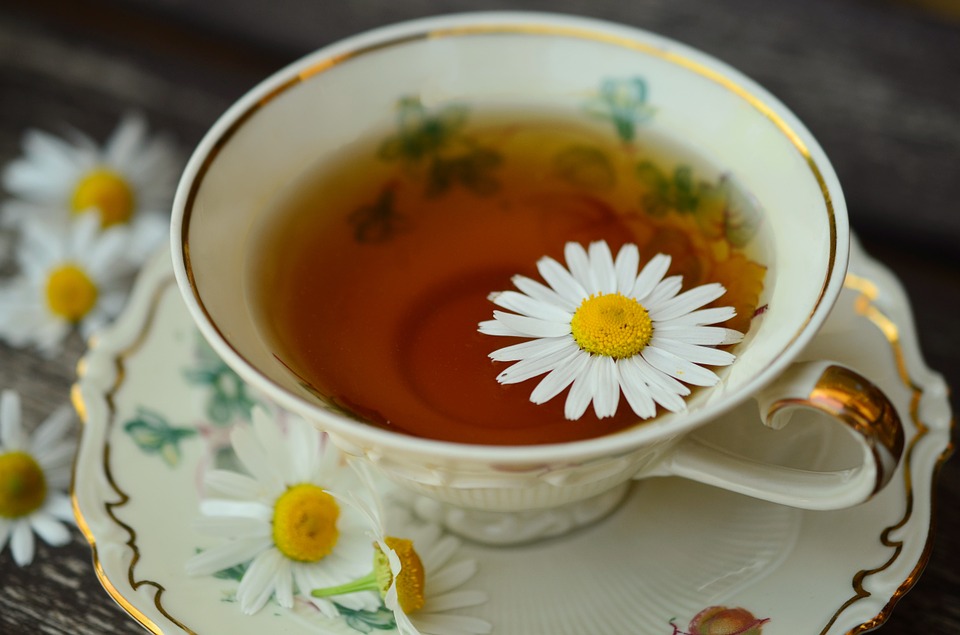 Chamomile is widely used in aromatherapy and the manufacturing of essential oils. It is used in treating various health problems like inflammation, headaches, ulcers, insomnia, muscle spasms, menstrual disorders, and gastrointestinal disorders.
How to make Chamomile tea to Cure a Headache
Taking a cup of Chamomile tea in headaches will relax you and ease your pain.
In one cup of boiling water add chamomile flowers and mint leaves and boil it for 5 minutes. You can also use chamomile tea bags available in the market.
Filter the mixture into a tea-cup and drink it to get relief from a headache.
5. Lavender Essential Oil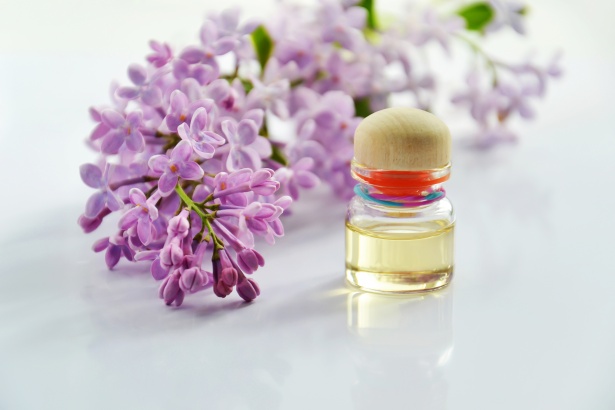 Lavender oil acts as a natural painkiller and provides relaxation to your body and mind. This essential oil is a powerful soothing agent that relaxes your senses and provide great relief in headaches, a migraine, stress, anxiety, anger, and even high blood pressure.
How to use Lavender Essential oil to Cure a Headache
Mix one tablespoon of warm coconut oil or olive oil with two or three drops of lavender essential oil. Use this mixture to gently massage your forehead.
You can also drop a few drops of lavender oil on your handkerchief and inhale the fragrance to get relief in a headache and migraine pain.
Additionally, you can add a few drops of lavender oil to boiling water and inhale the steam of lavender oil for 10 to 15 minutes.
6. Eucalyptus Oil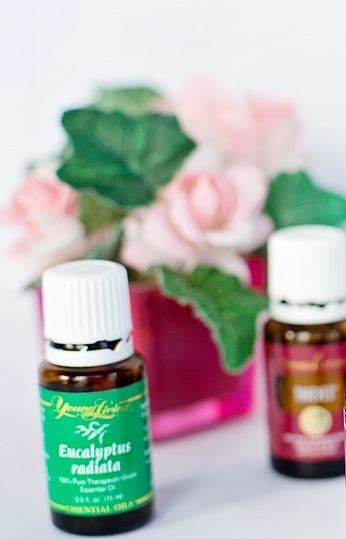 Just like lavender oil and Peppermint oil, eucalyptus oil also provides relief in a headache. These essential oils are widely used for centuries in Aromatherapy to provide relief in headaches and muscle pain. Lavender oil, Peppermint oil, and eucalyptus oil are the most effective home remedies for clearing the blockage and reducing headaches.
How to use Eucalyptus oil to Cure a Headache
Mix a few drops of eucalyptus oil with olive oil or coconut oil and massage it on your forehead and head.
Additionally, you can also inhale the vapors of eucalyptus oil. Taking the steam of eucalyptus oil will provide get relief in headaches caused due to sinus or a cold.
7. Apple Cider Vinegar
ACV has many health benefits. Apple Cider Vinegar promotes proper blood circulation throughout the body and regulates the pH level of the body. The acidity in ACV control blood sugar, aids in weight loss, help in headaches and relieve migraines.
How to use Apple cider vinegar to cure a Headache
Mix two tablespoons of apple cider vinegar and one tablespoon honey into a glass of water and drink it. This remedy is a potent cure for a migraine, and it also prevents migraines.
Additionally, inhaling the vapors of apple cider vinegar also provides great relief in a sinus headache.
8. Stay Hydrated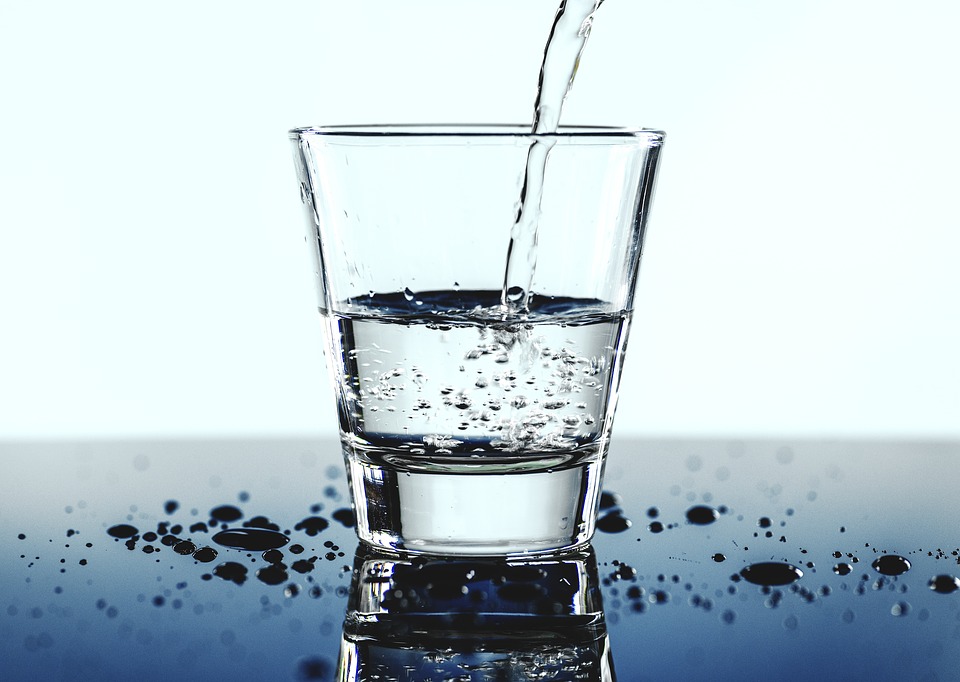 We all know how necessary it is to drink an adequate amount of water daily for good health and radiant beauty. An adequate amount of water in the body helps to remove toxins from the body. Because dehydration is one of the main causes of headaches, inflammation, and muscle pains, drink plenty of water, herbal tea, lemonade, and coconut water to stay hydrated all day. Make sure to avoid caffeinated beverages, soda, and sweeteners, because they tend to cause headaches.
9. Massage And Acupressure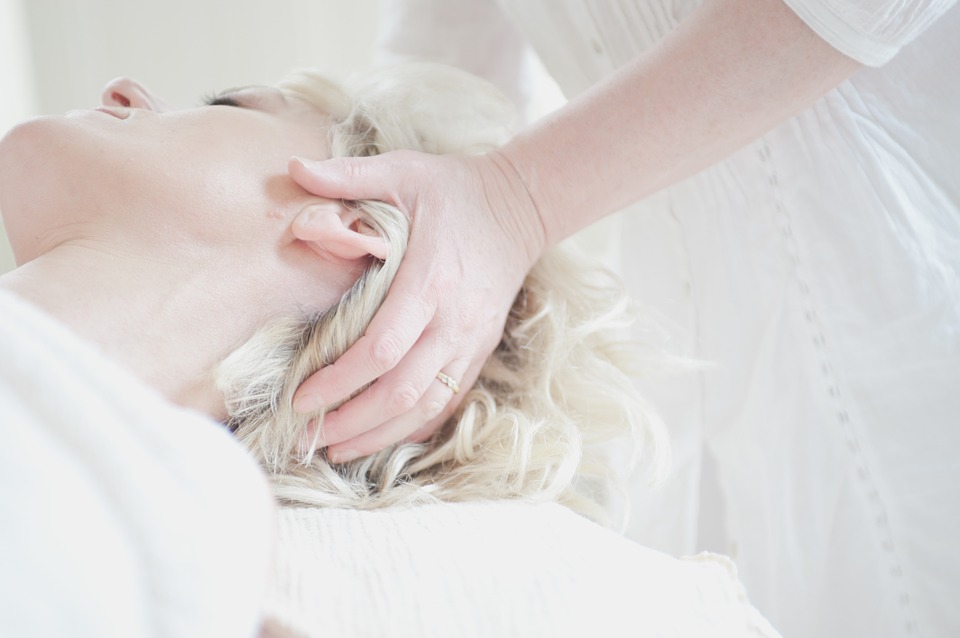 Several headaches are a result of stress, anger, and anxiety. Massage and Acupressure will ease muscle tension and act as a natural painkiller to treat headaches. It relaxes your senses and helps to relieve tension and a headache and also prevent them from reoccurring in the future. Use your thumbs and fingers to massage and apply pressure on different pressure points on your head. Gently massaging your head, your eyebrows, forehead, shoulder, neck in a circular motion.
Shop for Related Products from Amazon
10. A Sound Sleep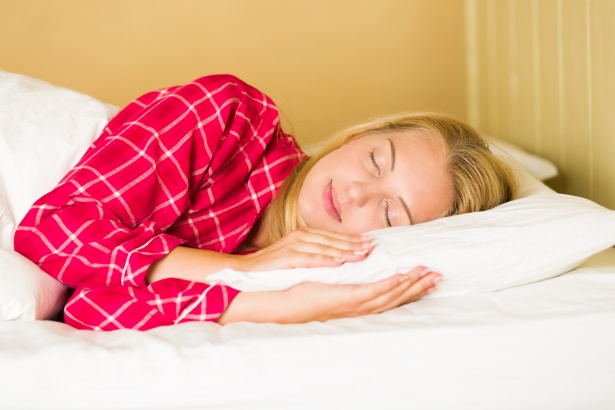 When your body does not get the rest it requires, you wake up disturbed physically with headaches. Those who fail to sleep 7 to 9 hours per night are more likely to suffer from frequent and severe headaches. Irregular sleeping patterns, a lack of sleep, and even small sleep disturbances may cause headaches and migraines in some people. 10 to 15 minutes of a nap in a headache, work wonders with migraines and tension headaches.
Headaches are so common in the lifestyle we live in, however, it is always better to get examined to avoid any serious disease. Consult a doctor about your headache and pain in the following cases.
when you have a headache with pain near the eyes and on the face
a severe headache in chronic illness
a prolonged headache
a headache with a high fever
By having thoroughly examined the frequency and severity of your headache, your doctor may help you in pain relief and you can better understand the reasons behind your headaches. These were 10 Home Remedies for Headaches, if you know some other home remedies for headaches, do let us know in the comment section down below.
You May Also Like